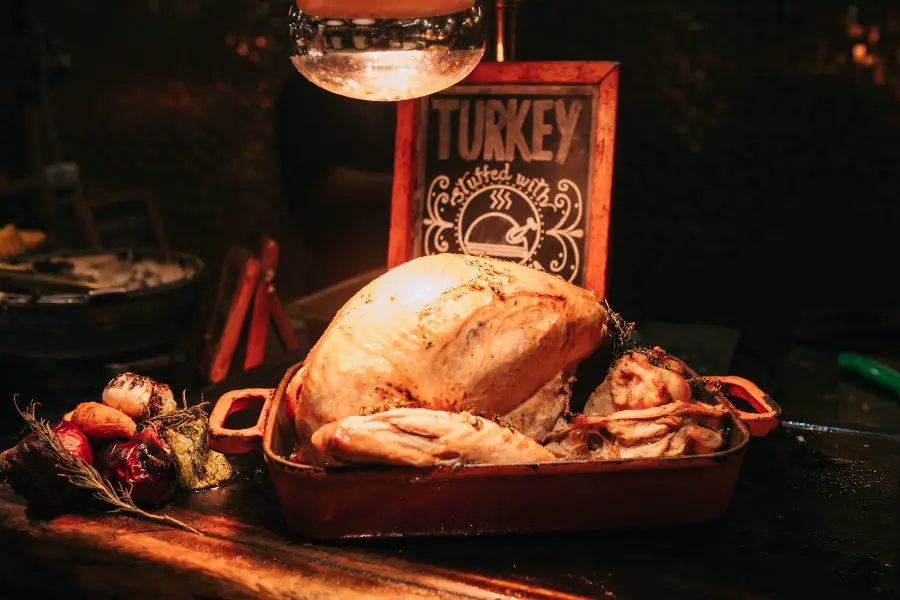 With Nashville residents told to limit gatherings of people to eight or less, Thanksgiving is going to look a lot different for people this year, with some choosing to forego the big turkey dinner all together. Fortunately, we found seven restaurants in Nashville that will be open on Thanksgiving day, ready to serve a traditional feast in spite of the coronavirus pandemic.
Note: Check each restaurant's website by clicking on their name to keep track of the latest updates.
Monell's is offering all of the traditional Thanksgiving dishes, including turkey, ham or skillet-fried chicken, along with numerous sides, including mashed potatoes, roasted Brussel sprouts, sweet potato casserole and more, along with caramel pumpkin pie for dessert. Even if you already have Thanksgiving plans, their Thanksgiving feast will be available the day before and the day after Thanksgiving as well.
Every meal at Loveless Cafe is like a Thanksgiving meal, so we are sure eating there on Thanksgiving Day will not disappoint. The Loveless Cafe is open on Thanksgiving day from 8:00 AM to 2:00 PM. While everything on their menu is delicious (especially those world-famous biscuits), their Country Ham Dinner plate screams holiday eating.
Make your Thanksgiving upscale with a four-course meal that will likely never be forgotten. Although pricey ($175 per person), the Italian-inspired menu includes a Tacchino Arrosto, a turkey porchetta with sweet potato pave, Brussels sprouts and cranberry jus.
Spice up your holiday meal by adding an Asian flair! Chauhan Ale & Masala House, owned by famed chef Maneet Chauhan, is offering Thanksgiving Thali, for two people or four people, featuring an Indian spin on several classic American dishes, like Green Bean Poriyal and Chestnut Naan. Reservations strongly encouraged, or pick-up your meal curbside.
Also owned by Maneet Chauhan,The Mockingbird is offering a delicious Thanksgiving meal, served family style. Options include an autumn soup, sage and rosemary cornbread and kale stuffing, mashed potatoes with spiced cider gravy, and more. Save room the pumpkin pie cake for dessert.
Located inside the JW Marriott in downtown Nashville, Stompin' Grounds is offering a choice for entrees among turkey, ham, salmon or vegan entrees, along with family-style sides that include collard greens, smashed creamer potatoes, honey and orange glazed carrots and more, and dessert options like spiced pumpkin pie, pecan chocolate pie and pumpkin cheesecake, among others. Bonus: both complimentary apple cider mimosas and valet parking are included.
Inside the Thompson Hotel is the Marsh House, which is offering an amazing Thanksgiving spread. Appetizer options include shrimp toast or deviled crab, among other choices, while a second course offers options like gumbo or a kale caesar salad. But you'll definitely want to save plenty of room for the numerous entree choices to choose from, including seared scallops, turkey, snapper and more. Feel free to take your dessert, like maybe the chocolate bacon cake, with pecan toffee and whiskey ice cream, to go.