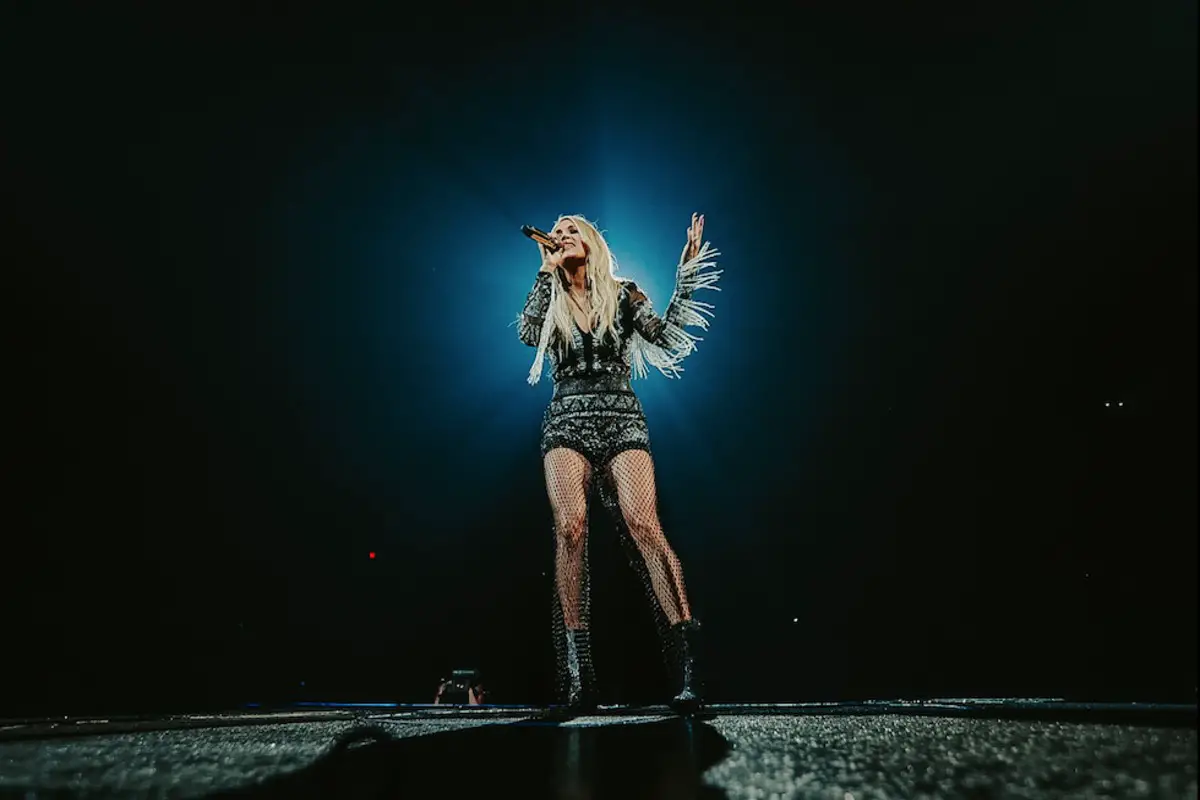 Carrie Underwood always dreamed of being a singer, even as a child. The Oklahoma native loved performing from a young age, putting on shows for whoever would watch, even if it happened to be just her parents.
"I think my favorite Fourth of July memory would be going to the fireworks stand and picking out which fireworks I wanted to do," Underwood recalls to UMG. "I must've been like seven or eight, and I came home and made a list of what order I wanted to do them in, because I wanted to put a show on for Mom and Dad, and of course I couldn't wait until it was dark outside.
"So, I made my Mom and Dad get the lawn chairs and come out to the backyard and watch some not very dramatic fireworks at like 6:00 in the evening, but I was so proud of myself, and I was so proud of the show that I put on," she adds. So, I feel like that was a little training for what I do now – putting on shows, figuring out how it's all going to work out."
Underwood still loves performing, which she will get to do again this fall when she embarks on her The Denim & Rhinestones Tour, featuring Jimmie Allen as her opening act. The album is in support of her Denim & Rhinestones album, which was released in June. While the mother of two loves to perform, she admits her favorite place to be is in her Tennessee home with her sons and her husband, Mike Fisher.
"Honestly, I don't want to go to restaurants, I don't want to travel," Underwood reveals on Apple Music Country's Today's Country Radio with Kelleigh Bannen. "I don't want to go anywhere. I love being at home. I would literally never leave my house."
"My husband's an extrovert," Underwood says. "He's got a million friends, and we're always hanging out with them and stuff like that. So I feel like we balance each other out. I'm like, 'We don't need to go out all the time,' so I pull him back a little bit. And then he's like, 'We need to go somewhere sometimes. Can we please interact with other people?' I get nervous in crowds and in group settings and stuff like that."
Find music and tour dates at CarrieUnderwoodOfficial.com.