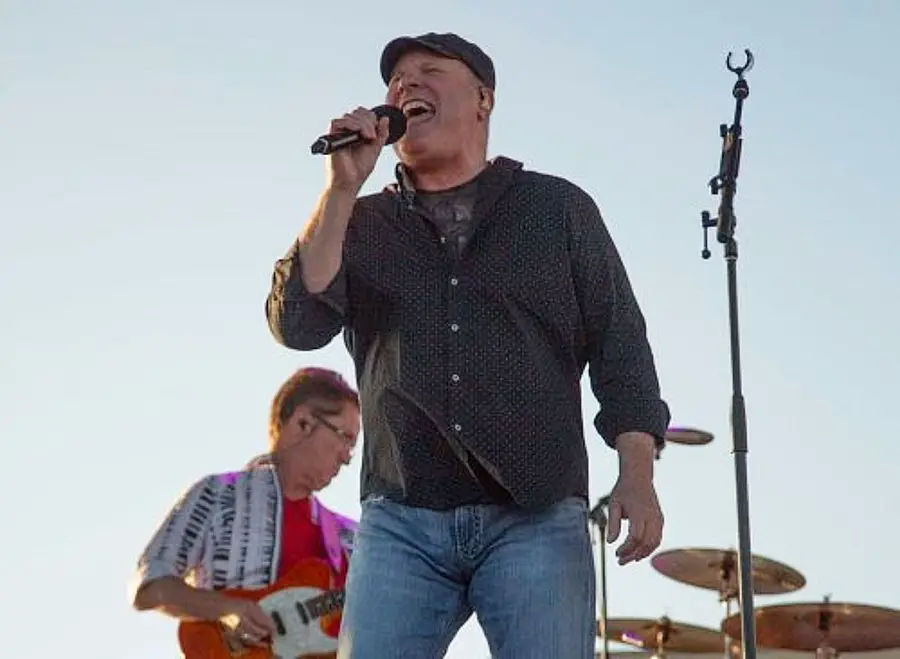 Collin Raye has only performed a few shows in 2020, including one outdoor concert in Utah that was criticized by some for not being safe during the coronavirus pandemic, even though safety measures were in place. Now, as the world inches closer to a hopeful COVID-19 vaccine, the country music hitmaker is already planning on spending plenty of time on the road in 2021, performing in front of his loyal fans.
"Hopefully the plan is to get back and tour, tour, tour, whenever we're allowed to do that," Collin tells Everything Nash. "I've been lucky enough to do a few dates this year, more so than most, just because we had a few promoters that were brave souls that said, 'Look, we can do only do half capacity, but we still want you to come.' So we've gotten a few in, but boy, I miss it so much.
"I miss that audience," he continues. "I miss getting to play music for people. That's what I do, and I've done it so long. I don't know how to do anything else. So we definitely hope to tour a lot in '21 and over the next few years, and get back to some semblance of normalcy."
The 60-year-old has been making music for more than 30 years, including the recent release of his latest album, SCARS, and plans to be making music for many more years to come.
"People say, 'Well, are you going to retire?' And I'm like, 'Well, I'll retire when I have to, when no one wants me anymore," Collin says. "If all of a sudden my agent calls and says, 'Look Collin, nobody wants to book you anymore,' I guess I'll retire, but I would never do that voluntarily because it's just part of who I am. I've never made a living doing anything other than playing music. From the time I was 15 years old playing in the bars, when I was way too young to even be in there … I started going to rock and roll concerts when I was 13 years old, and that changed my life.
"I was like, 'Oh my gosh, this is cool too,'" he added. "And so, that's all I've ever done. I think if I stopped playing music for people, I would just kind of wither away and die."