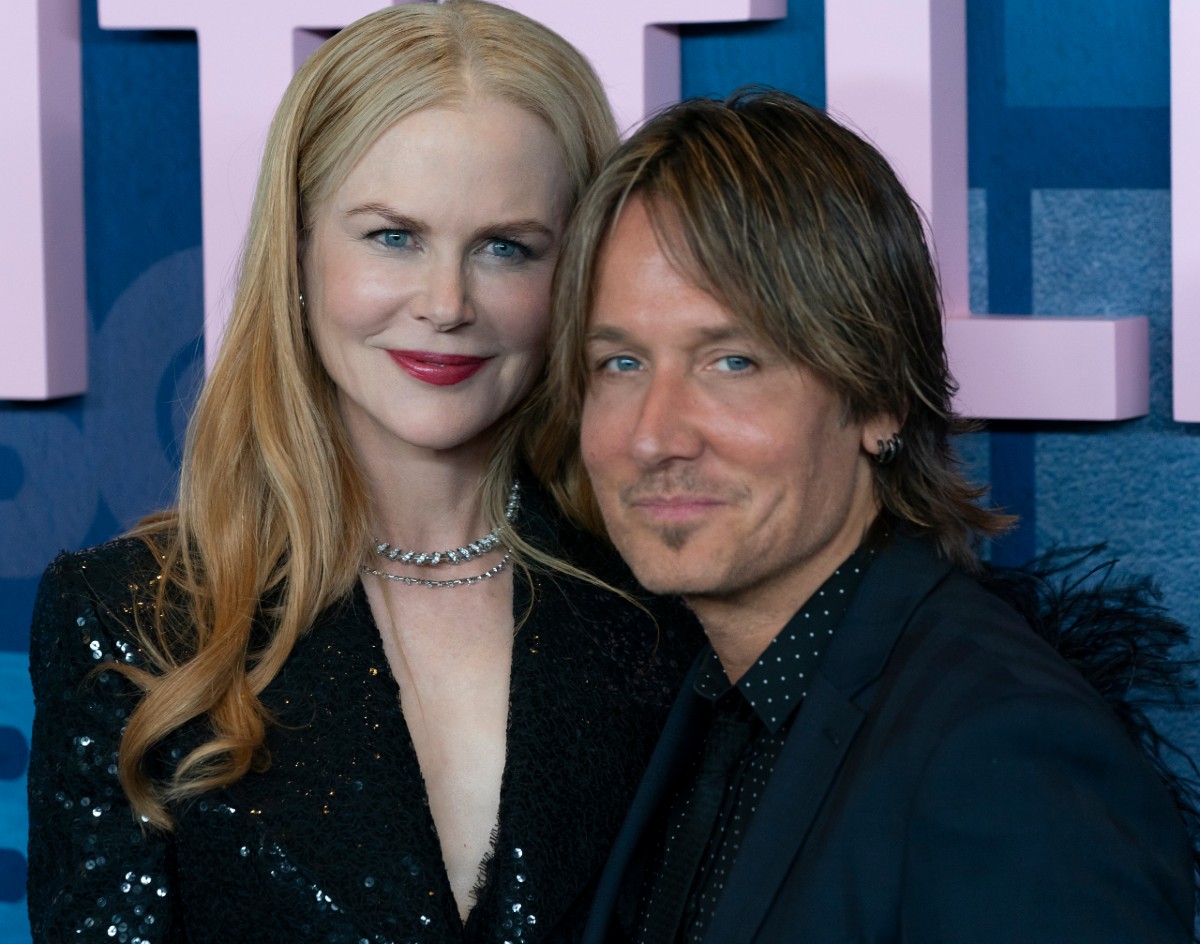 Keith Urban might have a massively successful career, but he doesn't let that get in the way of supporting his wife, Nicole Kidman. The actress praised her husband of 15 years for the way he has supported her over the years, especially with the upcoming release of Being the Ricardos, with Kidman playing the role of Lucille Ball.
"He's just very supportive," Kidman boasts to Extra. "He's in there going, 'I believe you can do it. Go for it. What do we need to do to support you?' Which is a fantastic partner in life."
Kidman has been very vocal about her appreciation for Urban over the years, especially after they became parents to their daughters Sunday Rose and Faith Margaret.
"We're always working through stuff, but it's very much love based, so there's an enormous amount of give and take," Kidman told Harper's Bazaar. "I want him to have the best life he can have, and he responds the same way. We really love parenting together."
Kidman might praise Urban, but he is quick to praise his wife as well, especially for her abilities as a mother.
"She's an extraordinary mum, she really, really is," Urban boasts to Universal Music Group. "Those girls are very, very lucky, and I feel very lucky that the children I should have in this world happen to be with Nic. I don't know anything about raising kids and Nic does, and that comes in extremely — it's really made for an experience I wouldn't have had without that. Her patience, her recognizing them as people and not just little kids is really extraordinary. Her attention to honoring their feelings and listening to them right from day one – really being attentive to that is not how I was raised at all, so it's really beautiful to see."
Urban also lauded Kidman for how much she has influenced not only his life, but his career as well, which he says would be vastly different without her in his life.
"[I'm] thankful that my marriage is just, it's life-giving, not just life-changing," Urban tells UMG. "It's been life-giving for me. And from there, we created life, and that's just beautiful, absolutely beautiful. And the effect that all of that has had in my work, has given life to it too, given it a sense of purpose and really deepened the experience for me."
Being the Ricardos will be in theaters beginning on December 10, and on Amazon Prime on December 21.