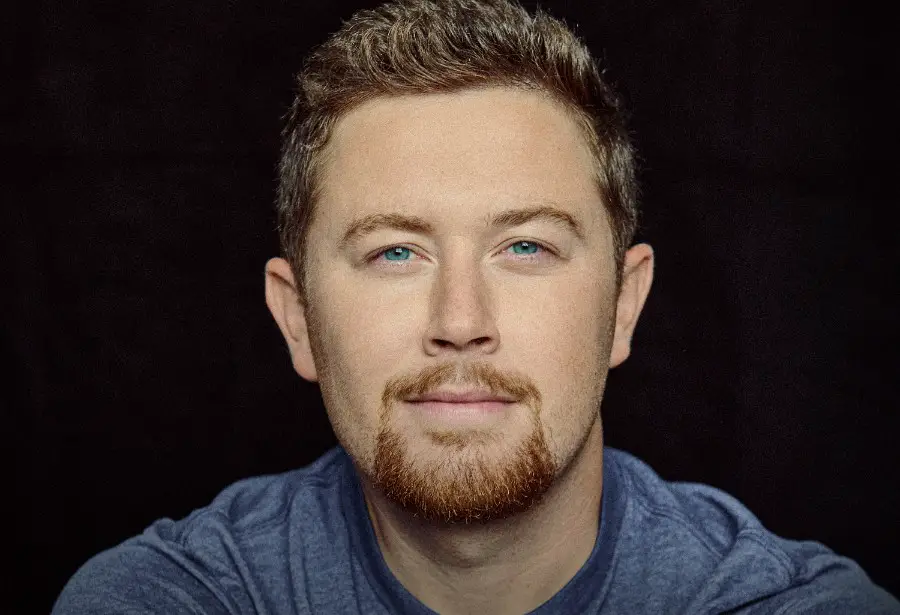 We already know a lot about Scotty McCreery, like he is the Season 10 winer of American Idol, he's from North Carolina, and he is married to the love of his life, Gabi. But there's a lot more we wanted to know about the country music singer, so in advance of the release of his upcoming single, "You Time," out on September 23, we asked some of our biggest questions. Read on to find out his answers.
1. What's your favorite meal?
Probably in the last few years, red beans and rice or jambalaya. My wife's from Louisiana. So they make really good Cajun food. I love spicy food.
2. If you weren't a singer, what would you be?
It's tough. I was bagging groceries before, so I hope I'd have made it past that. A lot of lawyer stuff, a lot of the attorney shows always intrigue me. I'm not sure I could have made it through law school. That would be tough.
3. What's the one TV show you can binge watch?
So just based on Season 3, Yellowstone has been my thing. I love it. It's like a modern day Cowboys and Indians. It's awesome. Kevin Costner's the man.
4. What's the biggest splurge you've ever made?
I remember probably four or five years into all this, of me doing this as a career, my tour manager asked me that. I was like, 'Well, I got some really nice tires for my truck.' I really don't splurge all that much. Every now and then I'll get a new guitar. I don't do video games. I don't splurge all that much
5. What is your favorite song that you didn't write?
The favorite song I didn't write changes all the time. I'm saying the last year, "Break Up in the End" by Cole Swindell, every time I listen to it, I keep thinking, "That is so well written."
6. What's your perfect day?
Just spending time with my wife, probably in the mountains, hiking. We love to hike, go to our favorite spot where we got engaged. And then maybe hiking down to a little waterfall with like a natural swimming pool. That kind of thing.
7. What's your biggest pet peeve?
Gabi has plenty of pet peeves with me. Mine for her, she uses my brush to brush her hair. So I'll go to get my brush, and it's just loaded with so much of her hair, and I'm just like, "You have another brush, right?"
8. What's the superpower you wish you had?
I wish I could teleport. I'd love to be anywhere in the world. Get to play a concert, play a show and then be back home to sleep at night.
9. What's your guilty pleasure?
Late night chips and salsa. That's probably my go-to. I don't do sweets often. I rarely crave the sweets, candy, nothing like that. But I do crave salty, crunchy foods.
10. What foods do you hate?
There are plenty. I'm just not thinking of them right now. Squash. I hate squash.
11. What's something people might be surprised to know about you?
My life has been such an open book since I was a 16 years old. My golf game. I talk about it a lot, but I'm pretty bad at the moment.  I wish I was better. I've been reading a lot of books lately. That's not normal for me.