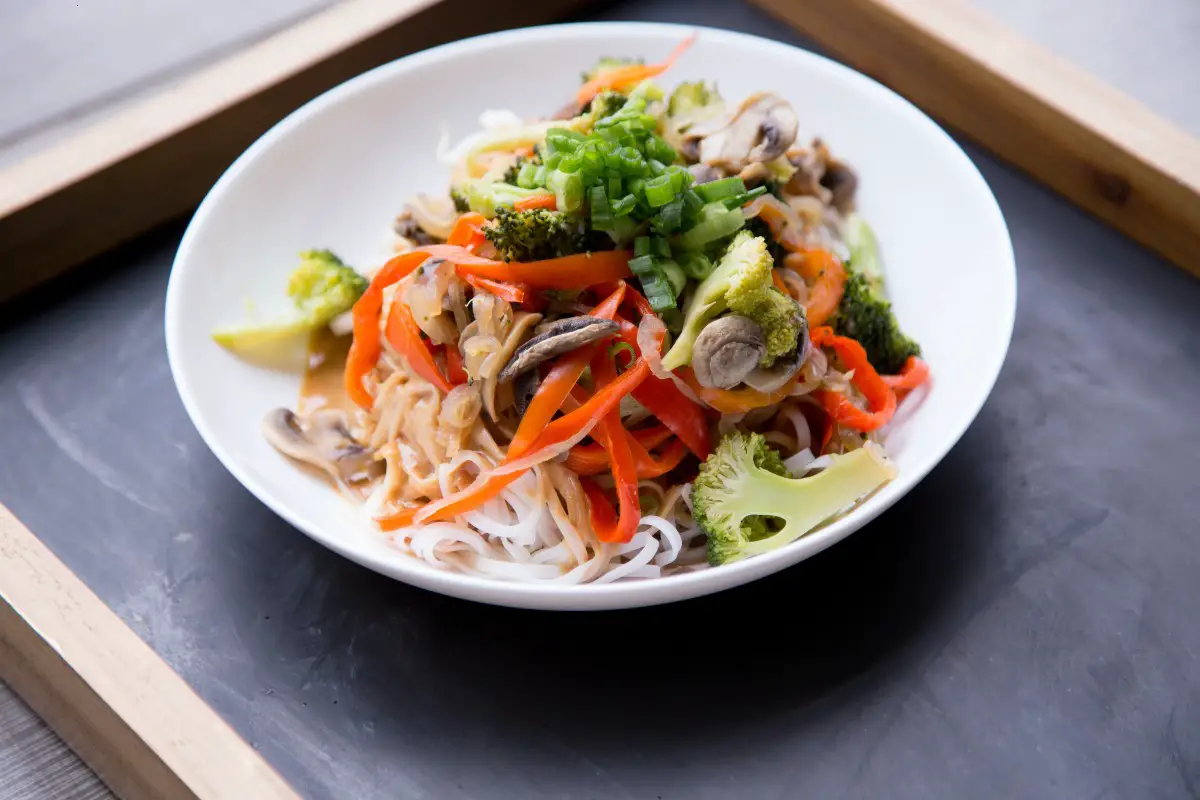 Nashville might be known for its meat-and-three plates, but there are numerous options for non-meat eaters as well. The city boasts plenty of vegan options, with menus that will likely also appeal to carnivores. Keep reading for nine of our favorites.
It's impossible to have a bad meal at The Wild Cow. This East Nashville restaurant boasts a unique and diverse menu, which includes a tasty Vegan Queso, a Taco Salad made with black and pinto beans, Chipotle Seitan Tacos, a French Quarter Dip and so much more. Their Stir-Fry Bowl, made with local veggies, crispy tofu and garlicky kale, is so flavorful, even meat-eaters won't miss the meat.
1100 Fatherland St., Suite 104, Nashville, 37206
The Sunflower Cafe was putting out great vegan food long before there were a plethora of options for vegans and vegetarians. Their menu includes the classic veggie burger in a variety of ways, such as Garlic Mushroom Style, with mushrooms, onions, spinach, tomato and Sriracha aoili, or Aloha Style, made with sweet chili pineapple compote. Sunflower Cafe also has plenty of other options, including a Curried Chickpea Wrap, Sweet Potato Casserole and more. Bonus: they also offer gluten-free, soy-free and oil-free options, all clearly marked on their menu.
2834 Azalea Place, Nashville, 37204
Avo almost makes you forget that you're eating vegan food. Almost. Their upscale environment and clever menu items, all affordably-priced, make Avo feel just like any other restaurant in Music City, but healthier. Try the Lentil-Walnut Burger, or their Zucchini Pasta, made with Zoodles and an almond ricotta in a lemon vinaigrette. Save room for the Chocolate Avocado Tart — trust us. Bonus: their Happy Hour (for dine-in only), includes a Thai Taco for only $3, which pairs well with their $8 Avocado Margarita. All of the food served at Avo (with the exception of the bar) is certified Kosher as well.
3 City Blvd., #200, Nashville, TN 37209
Eating at E+ Rose Wellness Cafe feels almost like eating at a spa, minus the fluffy bathrobe and post-massage glow.  E+ Rose Wellness Cafe offers gluten-free superfood bowls, made with fruit and simple, whole ingredients. They also offer superfood smoothies, and toasts in a variety of flavors, like Avocado, Fig, or Baked Apple. In a rush? E+ Rose Wellness Cafe has amazing choices. including salads, wraps, soups and more — all able to be eaten in the cafe or taken to-go.
Numerous locations
You'll need to visit Copper Branch a few times to even make a dent in trying all of the food on their menu. Tempting options include the Bacon Maple Tempeh Sandwich, made with organic smoked tempeh, zucchini, sweet potato, and vegan cheese, and the Chico Salad, with mixed lettuce, beet, carrot, organic sprouted mung beans, cranberries, organic buckwheat, Copper Branch also offers smoothies, organic coffee and dessert, like their Chocolate Zucchini Brownie.
601 Church Street, Nashville, TN 37219
Vege-licious, LLC says it has "fresh and delicious plant-based soul food," making them one of the more unique vegan restaurants in Nashville. Their expansive menu includes a Philly Cheese sandwich, made with Seitan meat, topped with peppers, onions and vegan cheese, and a Chicken Po Boy, made with vegan chicken, lettuce, tomato, onions and a special sauce. Vege-licious, LLC also has Vegan Cheesecake, with four different toppings to choose from, and a brunch menu that has Peaches & Cream pancakes, an Avocado Breakfast Taco and more.
513B Fisk St., Nashville, TN 37203
Grins Vegetarian Cafe is located on Vanderbilt University's campus, but don't let that stop you. Their menu appeals to everyone, including families, senior citizens and more, and is conveniently located inside the Ben Shulman Center for Jewish Life, which means there is plenty of ample parking for non-students as well. Try their Superfood Wrap, made with avocado, tomato, quinoa and more on a whole wheat tortilla, or their Hummus and Vegetable Sandwich.
Note: Grins Vegetarian Cafe is Kosher-certified, but not all of the entrees are vegan, so check menu items.
2421 Vanderbilt Pl, Nashville, TN 37212
Anyone who thought vegan food was boring obviously never tried anything at The Southern V. The restaurant has a creative variety of options, in everything from sweet to savory. Try the Hot Chick'n Sandwich, made "Nashville hot" with fried Seitan and chipotle mayo, or their BBQ Jackfruit Sammich, topped with coleslaw. Sides include Baked Beans, Turnip Greens and more. Save room for the Cookies n Cream Cupcake for dessert.
1200 Buchanan Street, Nashville, TN 37208
Graze offers brunch and dinner options, which both sound equally amazing. To start the day, try the Brunch Tostada, made with black beans, tofu eggs, guacamole and more, or the gluten-free Blueberry Pancakes, made with fresh blueberries. The dinner menu boasts items like their popular Szechuan Brussels, a Green Chile Burrito, made with Seitan chorizo, black bean salad, grilled peppers and onions and roasted potatoes, or their Broccoli Mac, made with cashew cheese. Graze also has unique bar items, like their Blood Orange Mezcal Margarita, or their Jalapeño Ginger Margarita.
1888 Eastlane Ave., Nashville, TN 37206