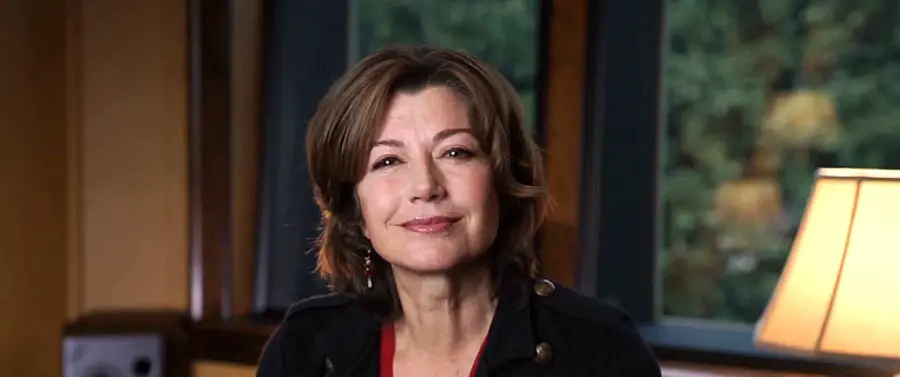 Amy Grant feels better than ever following her heart surgery last year, to correct a congenital heart defect. The 60-year-old is giving a new update on her health, along with an admonition to others to be proactive about their own health as well.
"My birth defect was an encroaching killer, and I had no idea," Grant said on Good Morning America. "So my advice would be take care of yourself. The world needs you. Even if you feel like everything is fine, you don't really know what's going on on the inside. I think women tend to put their health on the back burner. It's more like, 'Oh my children, my grandchildren, my work, my spouse —  all of those things. And we need the gift of each other. So even if you go, 'Oh, I've got nothing on the radar,' just get somebody else to check it out."
Grant might not have even realized she had a problem, if she hadn't accompanied her husband, Vince Gill, to his cardiologist appointment, and was urged to have her own heart checked out as well.
"When the doctor said, 'Hey, why don't we check you out,' I was like, 'Are you talking to me?'" Grant recalled on an episode of The Doctors. "My dad had bypass surgery when he was in his 50s. [The doctor] was like, 'You're great, you're great, you're great.' And then the next day, he called me and said, 'Call me as soon as you get this.'"
Now, with her health better than ever, Grant is ready to resume normal life, along with a new sense of gratitude for her health.
"I just have this feeling like this is going to be the best year yet. I love it … I feel like I've been given a second chance," Grant admitted. "It feels like this crazy kaleidoscope that started 30 years ago that's just brought into focus the gift of gratitude, joy for the gift of each other, joy for music."
February is American Heart Month. Cardiovascular disease is the No. 1 killer among Americans. Find more information by visiting the American Heart Association's website.