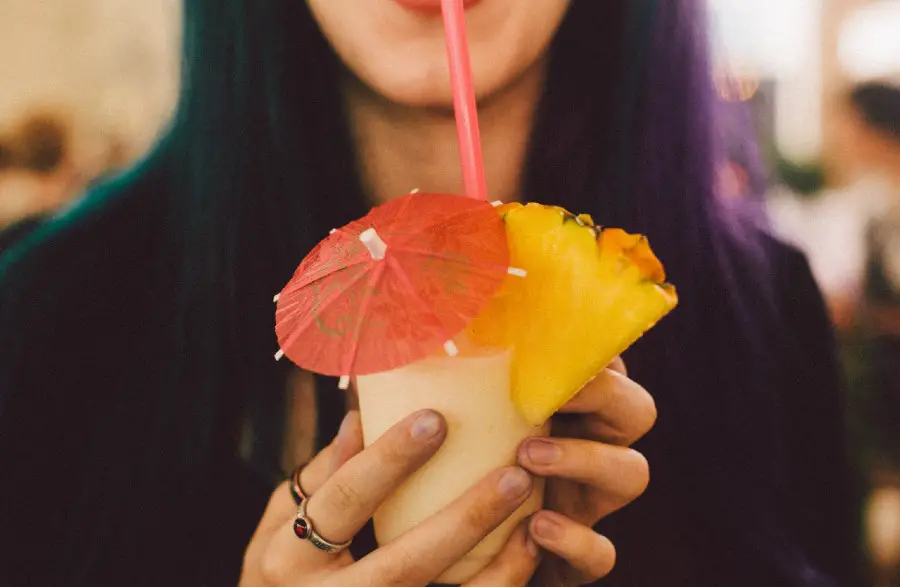 July 10 is National Piña Colada Day! The drink, which is just a mix of rum, coconut and pineapple in its most basic form, has seen plenty of variations over the years.  Thankfully, even during the coronavirus pandemic, Nashville still has plenty of places to enjoy one of summer's best drinks.
[Note: check with each restaurant first, since COVID-19 updates continue to happen].
The rooftop bar, atop Noelle, is open again, but space is limited. Still, go ahead and make a reservation for Rare Bird, especially since one Yelp user called it her favorite cocktail in all of Nashville, and that's saying a lot. A bit spicy, a bit sweet, and a lot delicious.
Chopper has literally every kind of cocktail you can imagine, including a piña colada. In true Chopper fashion, expect it to come in fun drinkware with a crazy straw to help you sip. Available to-go.
Rosepepper takes their piña colada to an entirely new level with their Colada Verde, described as "Green Chartreuse and silver rum, shaken with crema de coconut, pineapple and lime take your colada game to the next level." Available for dine-in or take-out.
Party Fowl's name consistently came up in our search for Nashville's best piña colada, so they must be onto something. Called the Bourbon Banana Banshee, Nashville Eater described it as a "piña colada with Tennessee twang." Available for dine-in and take-out.
Called the Crouching Tiger, Hidden Spice, Sinema's riff on a piña colada includes diamond reserve white rum, Thai basil coconut syrup and lime. Available for dine-in. Reservations encouraged.