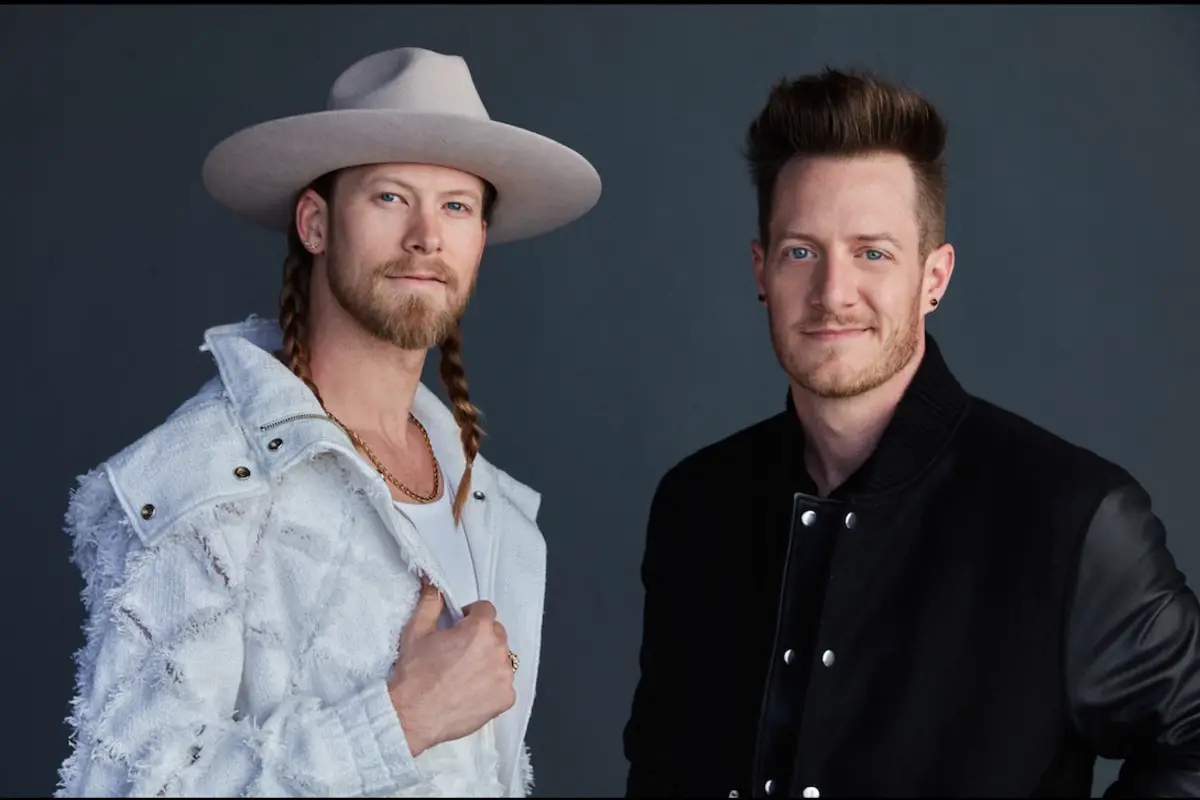 Florida Georgia Line's fifth studio album, Life Rolls On, will be released on February 12, but after that, the next set of tunes might be just from Brian Kelley. Kelley shared the news that he was working on a solo album in a joint video call with Tyler Hubbard, which was posted on social media.
Although the two seemed to have a riff earlier this year over political differences, both singers insist this has been in the works since long before 2020.
This may be a little long but it's real and that's what FGL is all about. We love our fans and want to share with you guys everything we are working on and excited about this year. Here's to 2021 being the BEST YEAR YET. Let's gooooo! pic.twitter.com/1tYzVGpLI6

— Florida Georgia Line (@FLAGALine) January 2, 2021
"I did a lot of soul-searching," Kelley said in the lengthy video, explaining that he spent most of the pandemic taking time for himself in Florida. "I spent some time writing songs. I didn't know what I was searching for. I got my arm back in shape. I thought I was gonna start throwing again, start pitching again. I fished as much as I could. I did pretty much everything I could do, just to get a lot of energy out, kill some time. Kind of where I landed was really falling in love with my guitar, and writing songs again, even more than ever.
"I know nobody knows this probably, but me and you have had conversations three or four years ago, and this has kind of been a lifelong dream of mine," he continued. "But I kind of feel like I started writing an album once I started writing again in August. I had a couple songs that I started writing that I just felt like, 'I think I'm supposed to sing these and probably have a project, or an outlet for these to come out on.' We've talked about that before, and the timing wasn't right. All the dots weren't really connected. Everything wasn't really in line."
Kelley insists that, in spite of his upcoming solo album, Florida Georgia Line isn't going away.
"We're really creating just some freedom for ourselves, in addition to what we do with FGL," Kelley maintained. "I think it was really cool navigating through what that looks like…I really got back to writing for myself, and I haven't gotten to do that. I feel really fulfilled."
Hubbard made it clear that Kelley has his full support while he works on his own record, but that there will still be plenty more music from the pair together.
"We're going to continue to make music as much as we can," Hubbard said. "As a matter of fact, we're probably going to be making even more music now. We've enabled ourselves; we've created this freedom around ourselves to kind of do whatever we want to do creatively and musically, So it's a lot of fun.
"We're going to still do stuff together… It's a beautiful place to be to venture out, and have a voice of our own," he added. "Have an individuality a little bit. We've always been a package deal, which has been amazing, but I think there's freedom at this age and in this time and where we're at, to be able to not always be a package deal."
Hubbard also reiterated that there was not any split, acrimonious or otherwise, between the two.
"Just to be clear, FGL is not breaking up, so anyone who says that, you can just tell them, 'Hey, from the mouth of Tyler and BK, we're not breaking up,'" he maintained. "We're just venturing out. We're doing some new things that we're excited about."
In the video, Kelley also hinted that the duo was hoping to tour later this year as well, as will also look at possibly opening a new restaurant.