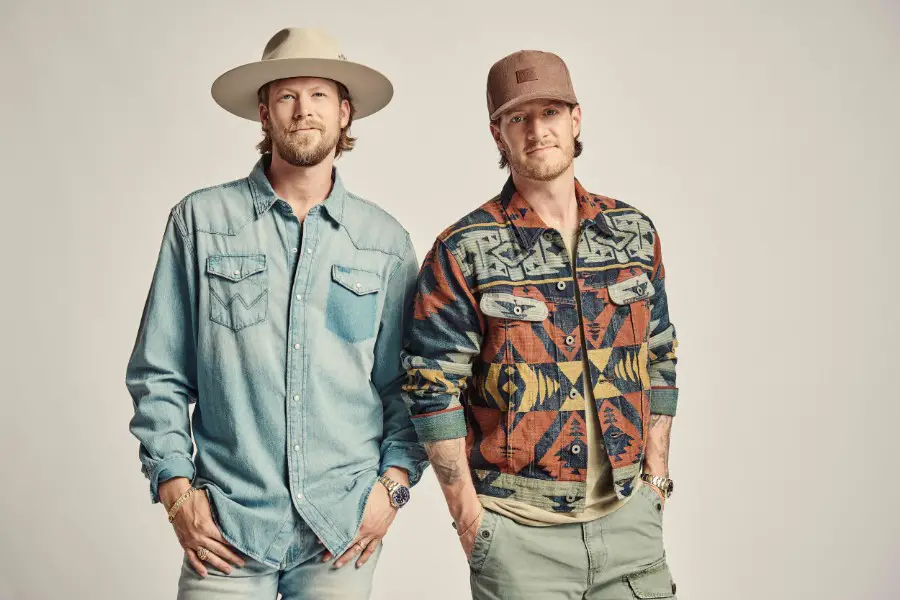 Florida Georgia Line's fifth studio album, Life Rolls On, comes out on Friday, February 12. The 16-track record was largely finished before the coronavirus pandemic, but the message is even more timely now.
"I just feel like there's a lot of hope in this music, there's a lot of joy," Tyler Hubbard shared with BMLG. "I feel like although we recorded it a year ago, it feels like it's so timely for where we're at in the world. And we hope it brings some joy and love and good energy into the world, for sure."
With songs like "Life Looks Good," "I Love My Country" and more, Florida Georgia Line also drew on their Christian faith when choosing which songs would make it onto Life Rolls On.
"It's been an interesting, difficult year," Brian Kelley reflected. "I think for all of us frustrating at times, but I think our faith is definitely in the Lord and our family's our foundation. And music has been a huge outlet for us all throughout our lives, and probably moreso than ever this year, so just leaning on creativity, leaning on the music. We've kind of all been creating a little different than usual, obviously over Zoom and sending out parts.
"It's just been interesting, but we've all pivoted and really enjoying where it's at," he added. "There's a lot of love on this album, there's some party and there's a lot of feel-good. So, it was a blast making this record, for sure."
After Joey Moi produced their first four albums, FGL enlisted their good friend and frequent collaborator, Corey Crowder, to help produce Life Rolls On, which was mostly recorded in the Bahamas.
"It was a blast making this record," Hubbard said. "I hope that is transparent and I hope the fans can feel that through the music. We went down to the Bahamas and spent ten days down there doing vocals on it, and we just had a blast. We got to co-produce this record with Corey Crowder. This is the first album we've done with Corey Crowder and it was just the most fun we've probably ever had making music. I mean, it brought back the joy and it was quite an awesome process."
Florida Georgia Line has had plenty of success with all of their projects, but feel that there is something special about their latest set of tunes.
"Every artist says this with every album: I feel like this is our strongest collection of work, our strongest project we've done," Hubbard said. "I feel like there's a nostalgic feel to it that kind of takes us back to our first album in a way, but also elevated. And it kind of showcases how much we've grown."
Florida Georgia Line just announced a virtual show, Life Rolls On From the FGL House. Proceeds will benefit The Community Foundation of Middle Tennessee's Nashville Neighbors Fund, to help businesses impacted by the Christmas Day bombing.
Order Life Rolls On here.*
*Everything Nash has an affiliate relationship with Amazon Music, which means we may receive a small commission from purchases made on this page, at no additional cost to the artist or consumer.