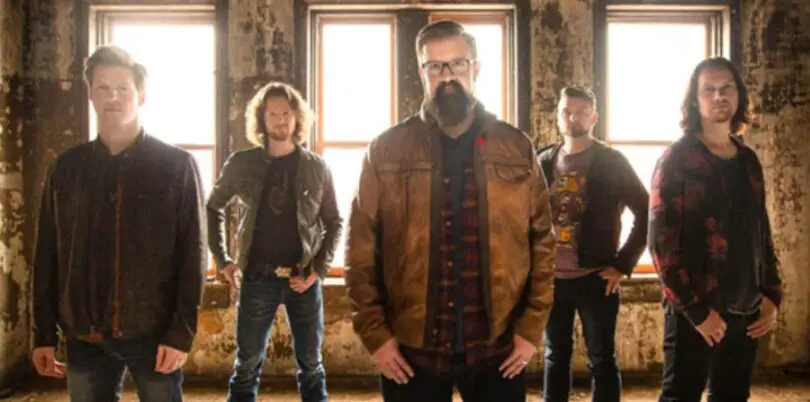 There's a new song, and powerful new video, out from Home Free! The all-vocal group just released "Everybody Walkin' This Land," a cover of a song originally released by Texas artist Paul Cauthen. For the video, Home Free enlisted the help of their friends, filmed in both Nashville, Tennessee and Portland, Oregon.
The song, which says in part, "All you mothers and you brothers and you sisters and you fathers / And everybody walkin' this land / No matter your race, your creed, your tribe / Whose nation you defend / With open hearts, open minds, lend a helpin' hand each time / To the mothers and the brothers and the sisters and the fathers / Everybody walkin' this land," has a message that all the members of Home Free completely support.
"It's a message that our country, and the whole world, could really use right now," Home Free member Tim Foust said. "You know, Home Free whole-heartedly believes that if you choose any two humans, from any two places on the planet, they'll always have more in common than they have different from one another. So, let's just be good to each other."
Home Free recently enjoyed another No. 1 hit, with their collaboration with Lee Greenwood and the United States Air Force Band, on the patriotic song, "God Bless the U.S.A."
"This is a song that Home Free has been doing since Home Free started," Austin Brown told Everything Nash. "Literally we closed every show with this for I think 15 years. It's only been the last couple of years where we've stopped performing it as often, but we always have it in our back pocket. And depending on where we are, what kind of functions we're doing, how many veterans there may be in the audience, sometimes we'll pull it out. It's very close to our heart; that's why we've been singing for so long.
"It's one of those songs that it stands on its own," he added. "It's almost like another National Anthem. Everyone knows that. Literally, every single time we sing the song, no matter where we are, everyone stands up in the audience. The song stands on its own."
Home Free may have been performing "God Bless the U.S.A.," but they never imagined they would actually get to sing it with the person who wrote and recorded it.
"To be able to have an opportunity to sing with the original artist, with the songwriter, with the country music legend, Lee Greenwood, and then The United States Air Force Band on top of that at this time in 2020, with so much craziness going on in the world, it's a pinnacle," Austin conceded. "It's a highlight of our career up to this point. This is something that people dream about. We need to bring this song and some love and joy into the world right now, whenever that seems like a rare commodity.
"It's a blessing," he added. "It fills my heart, and it feels like maybe what we're doing has a greater purpose than just sort of making music that people buy. There's something powerful in that."
Download or stream "Everybody Walkin' This Land' here.