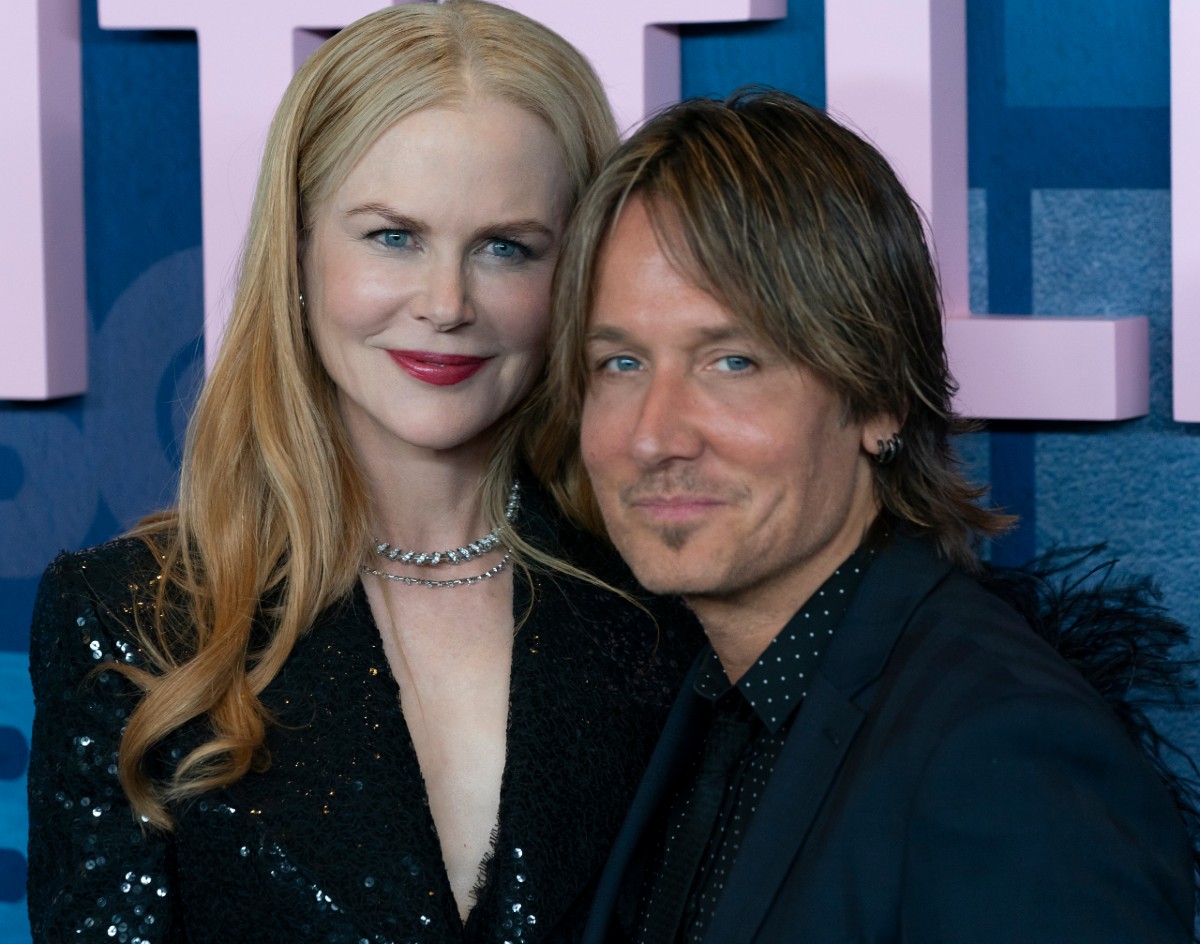 When Keith Urban met his wife, actress Nicole Kidman, almost everything changed for him. And, according to the country music superstar, it had to. Keith knew very early on that he wanted to spend his life with her, but also knew he would have to make some monumental changes in his life if that was going to happen.
"She's just the one, that was it," Keith shared on Dax Shepard's Armchair Expert podcast (via the Today Show). "She's the one that I was searching for my whole life, and everything not only changed but had to change in me if I was going to go that road. It felt like an ultimate fork in the road moment in my life. It was literally like, 'You either get this right now, or you are never, ever going to get it right. This is your one shot.' Really, it felt so obvious."
Keith, who entered rehab only four months after marrying Nicole, knew his life could be completely transformed if he forged his life with hers.
"I knew where I was going, and I was going into the light, finally," said the singer. "It was everything I was looking for and then some. Beyond, just beyond."
Keith has been sober since his 2006 stint at the Betty Ford Center, but it's something he continues to work at, every day, to live the life he wants.
"It takes me giving more than I want to give to actually live this life I was trying to find," Keith shared. "I just was never giving enough, ever."
With two full-time careers in the entertainment industry, the couple has learned how to support each other, without feeling the need for any jealousy.
"It's a big one, but there's so many other things that I can bring that help and blossom the family and protect it and take care of it and grow it, not just fiscally," Keith said. "So I bring everything I can most of the time. You have to be brutally honest."
While Nicole is an actress, not a musician, she still serves as one of the primary sources of inspiration for Keith's music.
"What I've learned from her is to be more fearless in artistry and go for the curious place that you want to go to as an artist," Keith previously told Zane Lowe on Apple Music's Beats 1. "Don't question it. You know, her whole thing is like: 'I'm interested in that. I'm going to go over there.' It's not like, 'Oh, can I do it? Should I do it?' None of that ever comes into it."
Keith will host the 2020 ACM Awards on Wednesday night, September 16. The show will air at 8:00 PM ET on CBS.