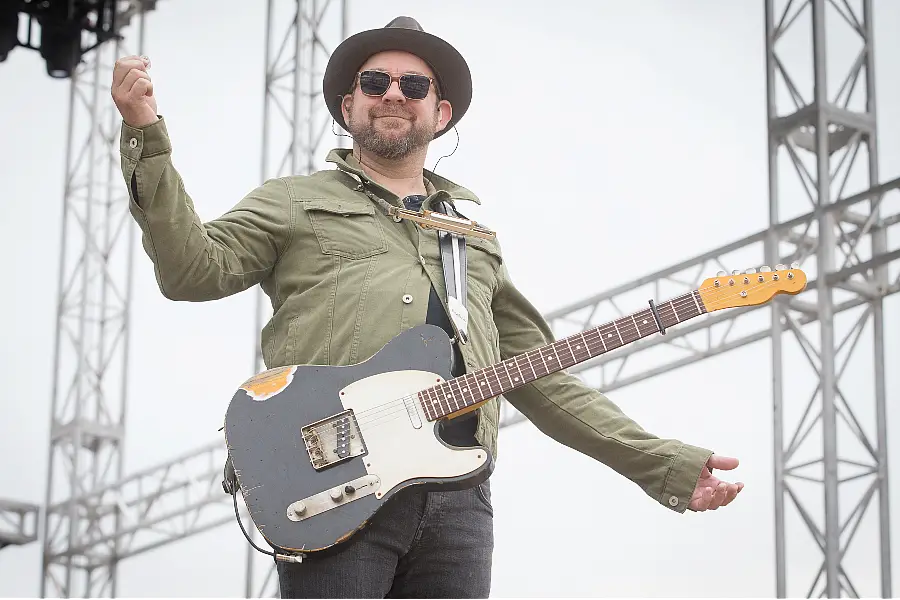 Krsitian Bush's Troubadour album was a long time coming. The 16-track project is the soundtrack to his musical of the same name, which became a big hit when it debuted in 2017 in Atlanta. The songs are a nod to Bush's musical heritage, growing up in East Tennessee, along with the music he has been making in the decades since he left.
"We've been trying to put this album out for a number of years," Bush tells Everything Nash. "The musical itself was commissioned and staged in 2017, and it was a success that we didn't see coming. I have a lot of this weirdness in my life where I get asked to do something and I  say yes, even if I don't know how to do it, and sort of make it up as I go. This was one of those. I think everyone was shocked. Even the theater was shocked. They put it at the end of their season, just in case it was a bust, and it started to sell more and more and more and more, and people kept coming back."
Not only was the musical a success, but Bush realized the music was reaching people in a way he didn't expect. Troubadour might have been out sooner, but as he was working on the record, before the pandemic, the door opened to make more Sugarland music, something Bush was eager to pursue again.
"They'd be like, 'When can we get this music?'" Bush recalls. "Because the music doesn't exist in a theater setting. These are the historical songs of the characters. But they were just asking and asking. Immediately at the end of it, Jennifer [Nettles] had called and said, 'Hey, do you want to put the band back together?' I was like, 'Sure!' And in the middle of the first leg of that  tour, my brother, Brandon, who is the music director for the tour, turned to me and he said, 'Man, I know we're not allowed to do a cast album right now,' just with the way the rules work with the unions and stuff. But he was like, 'We gotta put this music down.'"
It was while Bush was touring with Sugarland that he and his brother began creating what became the Troubadour album, a dichotomy of two entirely different sounds that work, at least for Bush.
"They kind of influence each other," Bush explains. "You'll hear a lot of extra mandolin and stuff on that Sugarland record [Bigger]. And then you'll hear a lot of like sensibilities of how we recorded this Troubadour record based on how both albums were made … They are absolutely me."
Long ago Bush stopped trying to paint himself in a musical corner, giving himself the freedom to make the music he wanted to make, regardless of whether it fits a specific genre or not. It's a decision that has paid off well for him in his eclectic career.
"I think my mind works differently, but I think it isn't that different," Bush concedes. "I get into the trance of writing really fast. And som you can go pretty fast. I think the stuff that's new is a lot of this theater stuff … It's okay to just keep making things until your 90."
Bush's latest single, "Hunt Dog Hunt" is out now. Find Troubadour and all of Bush's music at KristianBush.com.