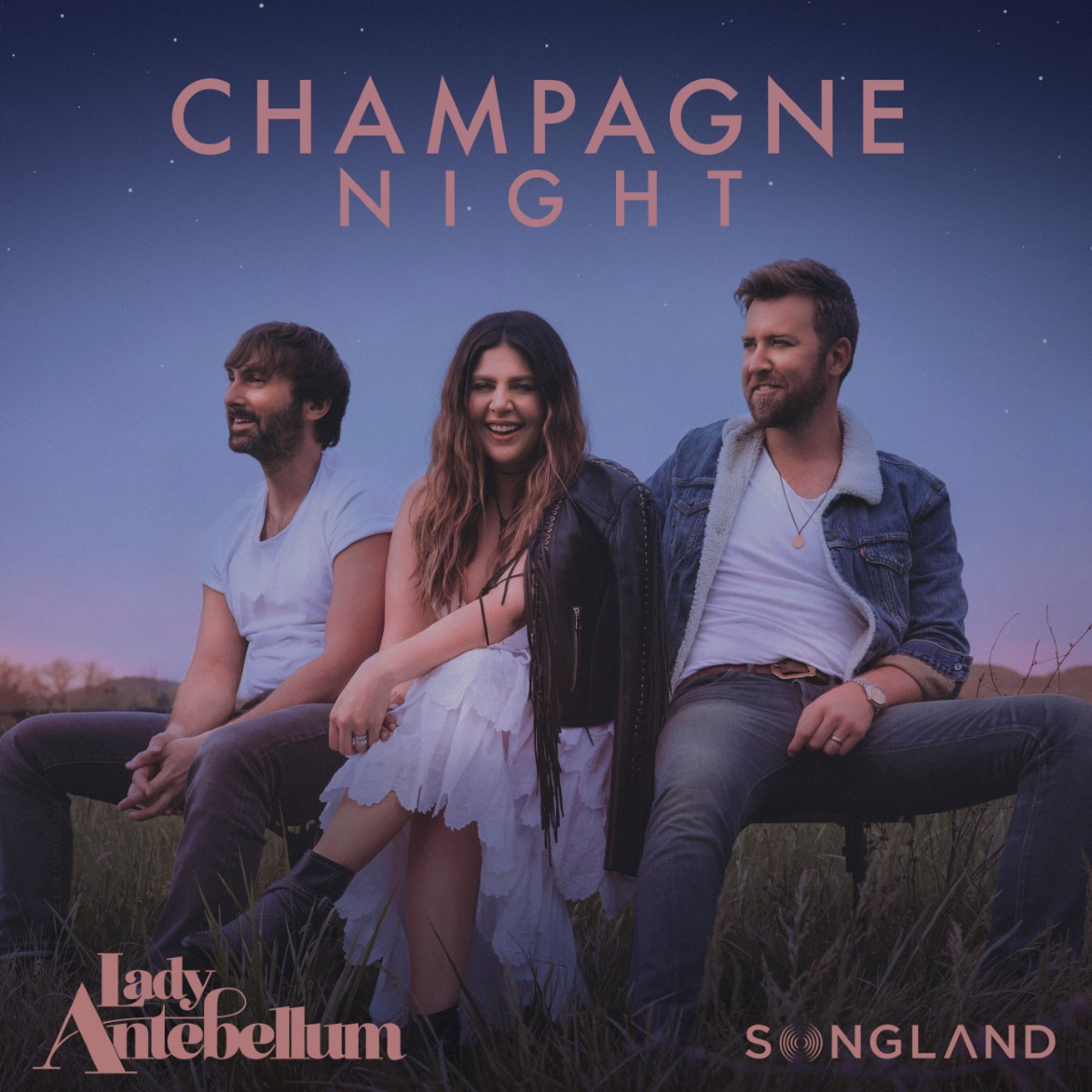 Lady A is enjoying their third week at the top of the charts, with their uptempo single, "Champagne Night." The trio originally discovered the song while appearing on Songland, when it was performed by Madeline Merlo. After falling in love with the feel-good tune, band members Charles Kelley, Hillary Scott and Dave Haywood rewrote the song, along with Merlo and Songland mentor, Shane McAnally.
Although not on Lady A's recent Ocean album, the threesome announced in April that they decided to release "Champagne Night" as a single, replacing their then-single, "What I'm Leaving For." The decision clearly worked in their favor, as they claim the top spot on the charts for another week.
"Since we started the journey with 'Champagne Night' every step of the process has been so special to us," Scott said in a statement. "We couldn't be more thankful for all the support from our fans and friends at Country radio and to Songland for believing in the song as much as we did. I can't believe we get to start 2021 off with a multi-week No. One….it almost feels unreal!"
For Lady A, the decision to release "Champagne Night" was based partly on the response by their fans, and their support of Merlo
"What I love so much about 'Champagne Night' is just how the song makes me feel," Scott previously said. "It's just so happy and fun and makes me just want to have a great time with people I love. And I love the story of this song I love that Madeline Merlo got this big, huge chance to come on Songland and work with Shane McAnally, and that now we're all celebrating the fact that this song got such a great response by the fans that it had to be the single.
"And so, I couldn't be more excited for Madeline as an up and coming songwriter," she added. "I just know that this is the first of many for her."