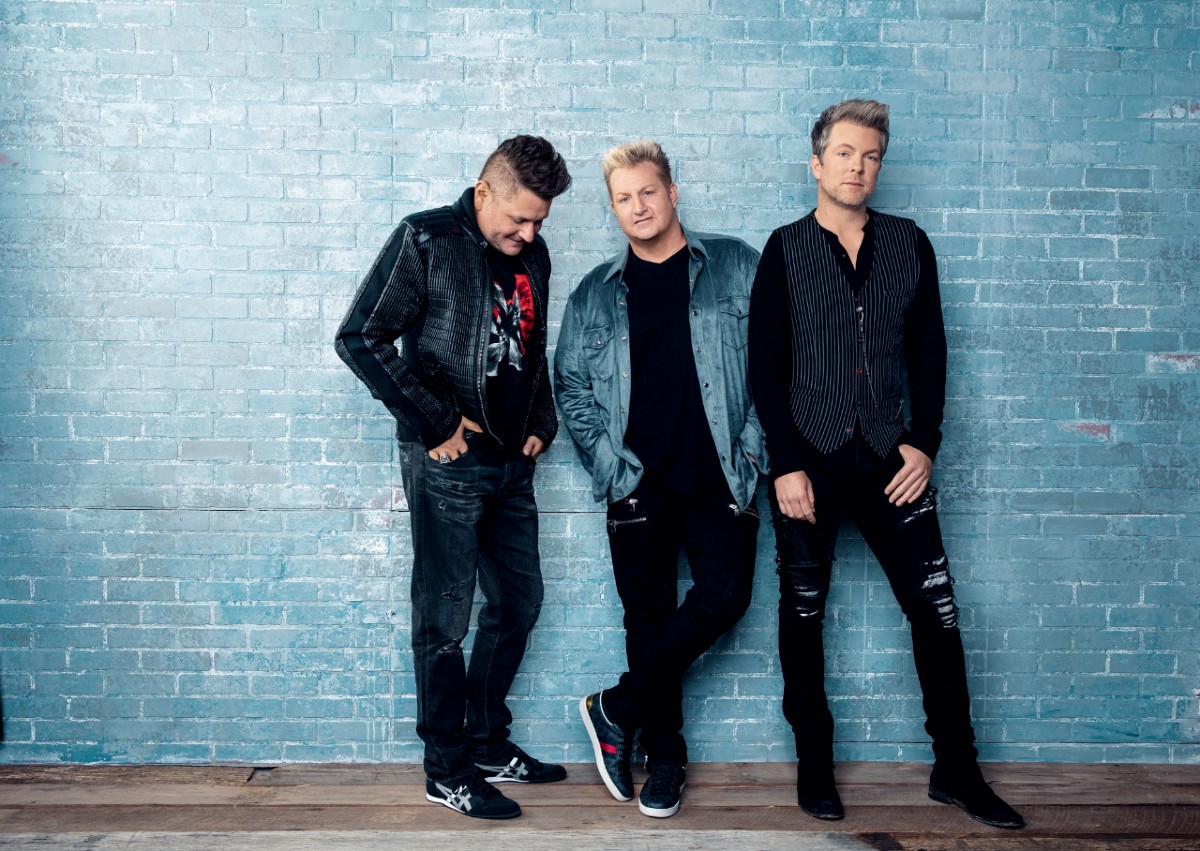 The country music community continues to mourn the loss of Kenny Rogers, who passed away on March 20. Rascal Flatts chose to honor the Country Music Hall of Fame member with their own version of one of Kenny's biggest hits, "Through the Years."
"'Through The Years' is a perfect love song, and it only felt right that this was the song we chose to pay tribute to Kenny," lead singer Gary LeVox said in a statement. "We're honored to be able to keep shining Kenny's light on the world in this small way. Music is healing and I think it's important for us to keep embracing the power of music right now. Kenny would have wanted it that way."
Rascal Flatts' Jay DeMarcus spoke out shortly after Kenny passed away, acknowledging Kenny's numerous contributions to country music.
"Amid such crazy times, we've lost another legend," Jay posted on social media only one day after Kenny's death." So sad to hear of Kenny's passing this morning. He was a real life hero, and he's left his stamp on all of music-not just country-forever…. Rest In Peace my friend."
Rascal Flatts announced earlier this year that they were disbanding, after 20 years together, following their farewell Life is a Highway Tour.
"It is bittersweet for sure," Jay told PopCulture.com. "And I would be lying if I said it wasn't a decision that we reached without some considerable conversation and some sadness and some anxiety about it. But after 20 years, we figured it was a great time to celebrate everything we've been able to do and build together and to love back on our fans a little bit and tell them how much we love and appreciate them, and spend a year celebrating all that is and has been Rascal Flatts and the wonderful things we've been able to do, and take some time to enjoy the fruits of our labor.
"We all three have families and things that we want to do outside of the scope that Rascal Flatts is, and it just felt like the timing was right," he added. "We haven't signed any contract that says we'll never make any more music together, so everybody still loves each other."
Some dates on their final tour have been rescheduled, due to the coronavirus pandemic. Find a list of all of their remaining shows at RascalFlatts.com.
Photo Credit: Courtesy of BMLG / Robby Klein