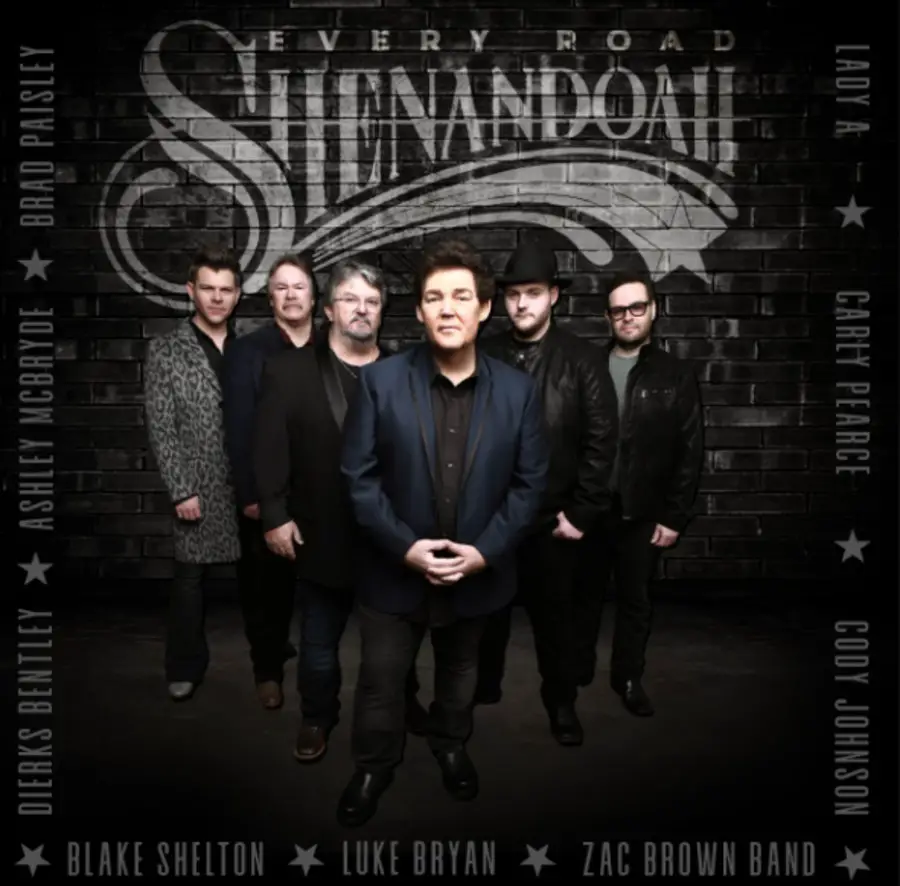 Shenandoah's long-awaited Every Road album has an official release date, along with a list of superstars joining the five-man group on the new record. Luke Bryan, Blake Shelton, Dierks Bentley, Carly Pearce, Ashley McBryde, Brad Paisley, Lady A, the Zac Brown Band and Cody Johnson each take a turn on one of the songs on their new set of tunes.
Shenandoah has been working on Every Road for quite a while, promising that the end result would be worth the wait, combining their iconic sound with some of country music's current artists as well.
"It's all brand-new stuff," founder and lead singer Marty Raybon told The Boot. "I think what we're gonna do with it is, we're gonna expand on what we've been doing, taking it in a little bit of a different direction to the point where we can actually open up the borders a little bit, and allow us to build a bridge so that some folks can come across and we can go across to some places we've never been."
"We're gonna try to focus on the Shenandoah sound of the late '80s and early '90s, and mold the artists that are coming aboard," he continued. "We're gonna let those guys that are doing that new sound thing in town do that new sound thing, but with a Shenandoah approach."
"I'd Take Another One of Those," with the Zac Brown Band, from Every Road, is available now. The record will be available on November 13. See a complete track list below, and pre-order Every Road at ShenandoahBand.com.
Every Road Track List:
1. "I'd Take Another One Of Those" (with Zac Brown Band)
2. "Make It Til Summertime" (with Luke Bryan)
3. "If Only" (with Ashley McBryde)
4. "Every Road" (with Dierks Bentley)
5. "Then A Girl Walks In" (with Blake Shelton)
6. "High Class Hillbillies" (with Cody Johnson)
7. "Every Time I Look At You" (with Lady A)
8. "Life Would Be Perfect" (with Brad Paisley)
9. "I'll Be Your Everything" (with Carly Pearce)
10. "Boots On Broadway"