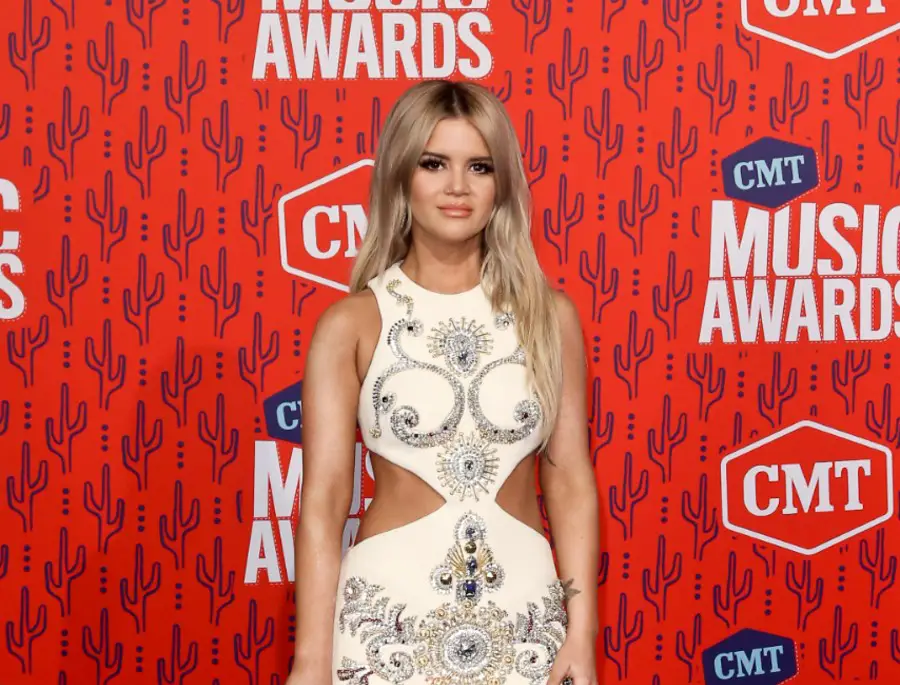 In a time when artists are losing massive amounts of money while off the road, Maren Morris is still supporting causes she believes in, including a local Nashville band program. The new mother just gave a hefty donation of $70,000 to the band program at East Nashville Magnet High School, allowing the school to purchase much-needed instruments, uniforms, tuxedos and gowns.
The donation was given as part of Maren's HEROES Fund, which supports music education in public schools, in partnership with the Community Foundation of Middle Tennessee.
"Education and access to funding for public school music and theater departments has always held a special place in my heart," Maren told The Tennessean, adding that she saw her Texas high school choir perform in "decade-old hand me down uniforms and sightread from torn books," noting that the art department received "remarkably less funding than our sports department."
Maren has had a string of successes ever since the release of her freshman Hero album in 2016, including seven hit singles and her critically-acclaimed No. 1 album, GIRL. For the 30-year-old, the success is sweeter when she can give to causes that matter to her.
"Now that I am where I am, it gives me so much joy to give back money to the spark that enflamed my interest as a creative human being," Maren said. "With so much uncertainty for public schools this year during COVID, I wanted East Nashville Magnet to have one less worry for their fine arts department."
Maren, who reportedly lives in East Nashville, also recently donated $10,000 to the popular bar, The Fox, which has been struggling since being hit by the tornado in March, followed by being forced to shut down over COVID-19.
"Broadway bars taking advantage of these loopholes right now are cannibalizing our Nashville small businesses who have been following the health orders since day 1," Morris said via Twitter. "Going to donate to my friends at The Fox because this is absolutely heartbreaking."
Broadway bars taking advantage of these loopholes right now are cannibalizing our Nashville small businesses who have been following the health orders since day 1. Going to donate to my friends at The Fox because this is absolutely heartbreaking. https://t.co/McsDdPqvKQ

— MAREN MORRIS (@MarenMorris) August 5, 2020