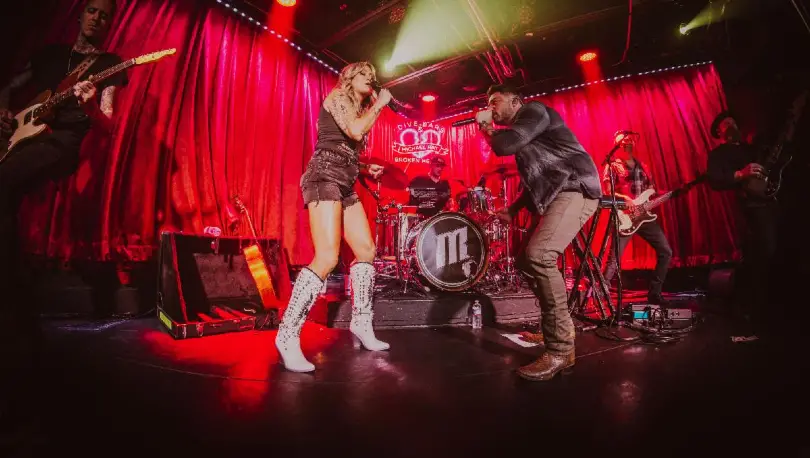 Michael Ray's next single is officially at radio. The singer-songwriter just released "Spirits and Demons," his collaboration with his good friend, Meghan Patrick, as his new radio single. The song is the first single from his  Dive Bars & Broken Hearts album, released in June.
"The song's about going through that part of life where you're trying to figure things out," Ray says. "You went through a break-up, and you go to the bottle. You wanna numb it. You wanna forget about what's going on and just not feel anything, but when you lean into that bottle, it's going to bring out the demons, it's going to bring out some of those memories and you just end up reliving it."
Ray knew as soon as he heard "Spirits and Demons" that he wanted a female voice on it, although it took him a bit to figure out which voice captured the sound he wanted.
"Sometimes you hear a song, and it hits you: that's just how it is," Ray explains. "You play enough bars beyond the city limits, you see it all go down. Really good people who get in their feelings, the way a good time or a way out becomes a bottomless pit. The more I listened, the more I thought it needed something else."
Ray and Patrick have been friends for a long time, which is why he finds it ironic that it ended up being her to join him on "Spirits and Demons."
"We went through so many thoughts and names; they were all great, but nobody felt quite right," Ray remembers. "And it's funny, because the answer was right under my nose. I've been friends with Meghan for years, in the way you've got your 'Hey, I'm off the road. Wanna grab a beer?' friends when you're home for two or three days.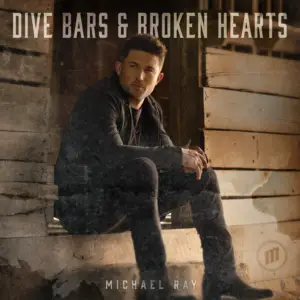 "So many of us are out there weeks at a time, chasing the dream," he continues. "When you're always gone, those friends who get you and get the commitment it takes, where you pick up right where you left off? They're gold. Meghan's not only a friend and a great hang, no matter who's around, she's got a voice that can blister concrete – and a gift to reach right into a song and rip its heart out, put it in her throat and meet you line for line with some intense emotions."
With Dive Bars & Broken Hearts only a couple of months old, the Florida native already has his attention on new music, the follow-up to his latest project.
"We're talking about going in soon to start the next side," Ray tells Everything Nash. "I'm writing, and listening to a lot of songs, getting set up to get in the studio as soon as we can, and not let much time slip by. We want to try to keep things close together. I'm excited."
Dive Bars & Broken Hearts and all of Ray's upcoming shows can be found at MichaelRayMusic.com.