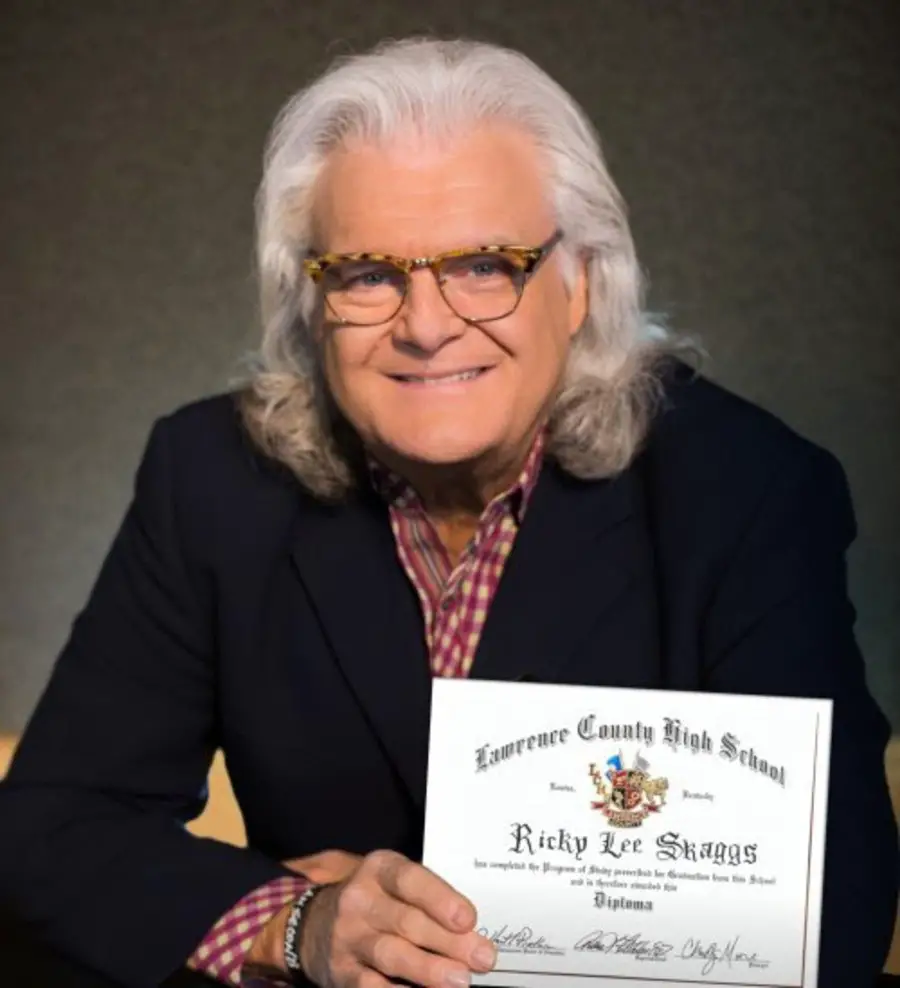 Ricky Skaggs has accomplished so much throughout his illustrious career, but one thing he never did was receive his high school diploma, until now. The Country Music Hall of Fame member just revealed that he received an honorary high school diploma from his alma mater, Lawrence County High School, during the school's virtual graduation ceremony last year, 49 years after he opted to skip his high school graduation ceremony to tour with Dr. Ralph Stanley instead.
"It was an amazing surprise and answered prayer of my mom," Skaggs says of the honor, which included fellow alumni Larry Cordle and Tyler Childers, among others. "She wanted me to graduate before I went full time with Ralph Stanley on the road. I was about as proud of that as anything I've been given."
2020 was a big year for Skaggs. In addition to receiving his high school diploma, he also underwent quadruple bypass heart surgery, after doctors detected he had severe blockage in his heart.
"Scripture tells us God always knows the thoughts of man," Skaggs told People. "That was proven to me at that moment, because while I did not speak it from my mouth, I thought about putting the angiogram off for a week. When I thought that thought, it was like I saw the Lord with a jeweler's eye glass on. He was peering at me but never said a word. But just by His look, I knew He was saying, 'Absolutely no.' It put the fear of God in me. He had given me so many grace situations, but He was serious that I needed to take care of this now."
While recovering from heart surgery was not how Skaggs planned on spending part of last year, he remains grateful that he was able to address his health issues while unexpectedly off the road.
"I have thanked the Lord hundreds of times that I wasn't out in the middle of Texas on a tour bus, miles away from a hospital," Skaggs said. "It was a major blessing I didn't have a heart attack. Nothing was hurt, and nothing was destroyed or irreparable. It was just by the mercy and grace of God that all of this happened in this way."