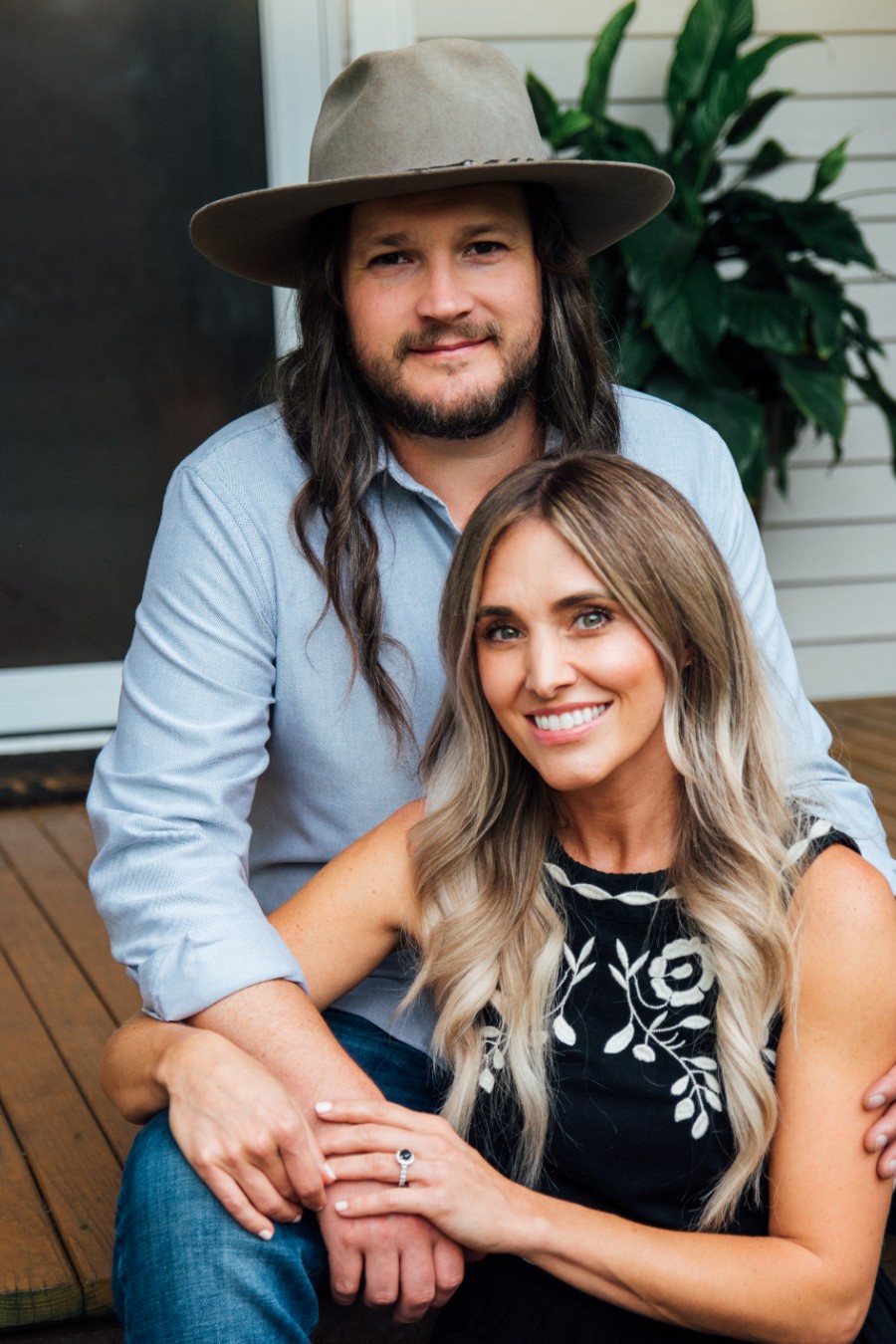 Adam Wakefield is off the market! The Season 10 runner-up of The Voice proposed to his longtime girlfriend, actress and singer Jenny Leigh, while on vacation with her family in Maryland — and thankfully, she said yes.
"I knew I wanted to propose to Jenny in front of her family," Adam told PEOPLE. "They're such great people, and I already feel like they treat me like family. I was originally going to put it in a crab shell, but luckily I was talked out of that one."
"The most important thing was that I wanted to surprise her," he continued. "She had no idea it was coming, so I think I got her pretty good."
Craig Wayne Boyd, Adam's fellow Texas Hill bandmate — and fellow former contestant of The Voice — helped Adam find the perfect ring, a black diamond halo ring that was perfect for Jenny.
"He done good!" Jenny boasted. "I've always been attracted to darker diamonds but had/have little knowledge about rings — so little, in fact, that I thought my ring size was two sizes bigger than it actually is, so we have some adjustments to make."
Both Adam and Jenny are working full-time on music, spending much of their time on the road, which is why the unexpected months off in 2020 because of COVID-19 have been at least somewhat of a relief for them.
"It's been a blessing — except maybe for all the time we spent trying to find a store that had toilet paper," Adam joked. "We truly are best friends and love spending time and making music together as much as ever."
The couple, who hint they already want to start a family, has been together for nine years, making sure to keep their relationship strong, even when their careers keep them apart.
"We talk about what we're grateful for at the start of each meal," Jenny revealed. "We've been through the wringer when it comes to adjusting to a new city, pursuing careers in the music industry, dating while touring, breaking up, getting back together, etc. No matter what happens, we always find our way back to one another."
"We think it's important to maintain a level of privacy when it comes to our relationship," she added. "Our love is comfortable, and fun, and there's no one else we'd rather spend time with than each other."
Texas Hill, which also includes American Idol alum Casey James, will release their self-titled debut album on September 25.
Photo Credit: Courtesy of Elicity Public Relations / Erika Rock