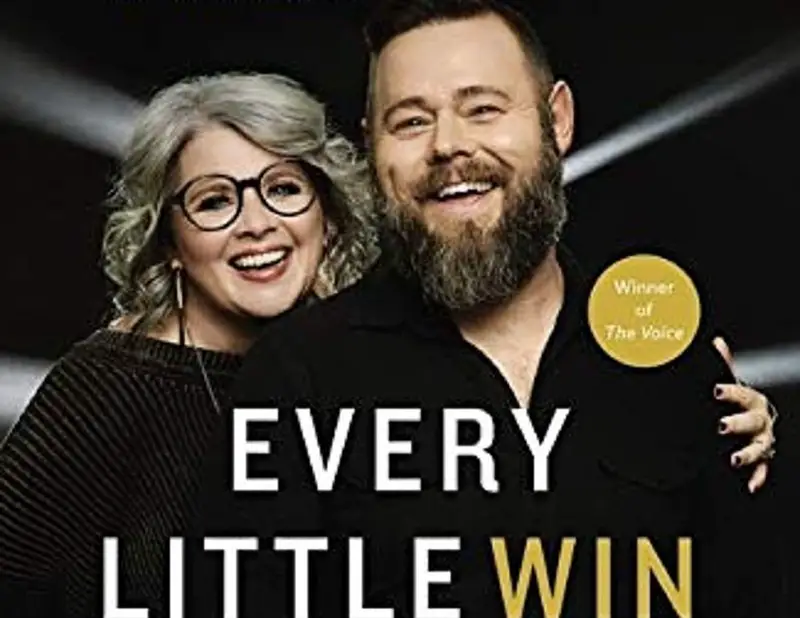 Todd Tilghman and his wife, Brooke, release their encouraging new book, Every Little Win: How Celebrating Small Victories Can Lead to Big Joy on Tuesday, June 22. The book covers the highs and lows of their life, including Tilghman pastoring a small Mississippi church, their marriage almost ending shortly after it began, winning Season 18 of The Voice, their adoption of two daughters from South Korea, dealing with a critically ill child, and much, much more. Throughout the pages of Every Little Win, the Tilghmans, who wrote the book with acclaimed author Tricia Goyer, chose honesty and transparency, hoping their own story can encourage others.
"I think people like stories like I really do, when your story's authentic, and you choose to tell it in an authentic way, which is really big to us," Brooke tells Everything Nash. "Tricia was so phenomenal to let us share our story in an authentic way. It connects with people. People always say, people can spot fake a mile away. Everybody's story has something that people can learn in it."
It wasn't until the Tilghmans did the audiobook version of Every Little Win that they realized exactly how honest they had been in the pages of the book.
"There are a few things we went through and I'm like, 'Oh yeah. I wonder why I left that in there,'" Brooke concedes. "Or, 'Maybe I should have said that a little differently.' But at the end of the day, you're sharing part of your story. You're sharing a part of your heart."
Tilghman knows there might be some who criticize at least part of their story, but that fear wasn't enough to keep him from being completely honest in Every Little Win.
"The way I see it, as exciting as the people who are on this journey with us are about it. I feel there'll probably be a little backlash," Tilghman acknowledges. "That's what happens when you put yourself out there. A lot of people are really interested in The Voice.  I have to be really particular about what I say and what I don't say, because you can't really tell a lot. It's a TV show, so you can't really talk about a few of those things."
Tilghman might have been wary of telling too much, but Brooke was ready to share all of their story, even the unpleasant parts.
"I'm pretty transparent. So she probably did a really good job of not letting me just go out there a little too far," Brooke says of Goyer. "Every environment we ever leave.  he's always like, 'Why did you tell that? Why did you say that?' But that's just who I am. So she, you know, we're being are totally  different in the way that we share. And so I thought she did a good job of marrying that together."
Through it all, the couple's biggest goal was to inspire others through their own story.
"I hope people understand that, whatever the subject matter is that we're approaching, or whatever chapter you're in, I'm not trying to say I'm right or I'm wrong, as much as I'm saying, 'This was my experience,'" Tilghman says. "'This is not about the show or the church or society. This is my experience that I live.'"
Every Little Win is available for purchase here.*
*Everything Nash has an affiliate relationship with Amazon, which means we may receive a small commission from purchases made through links on this page, at no additional cost to the authors or consumers.