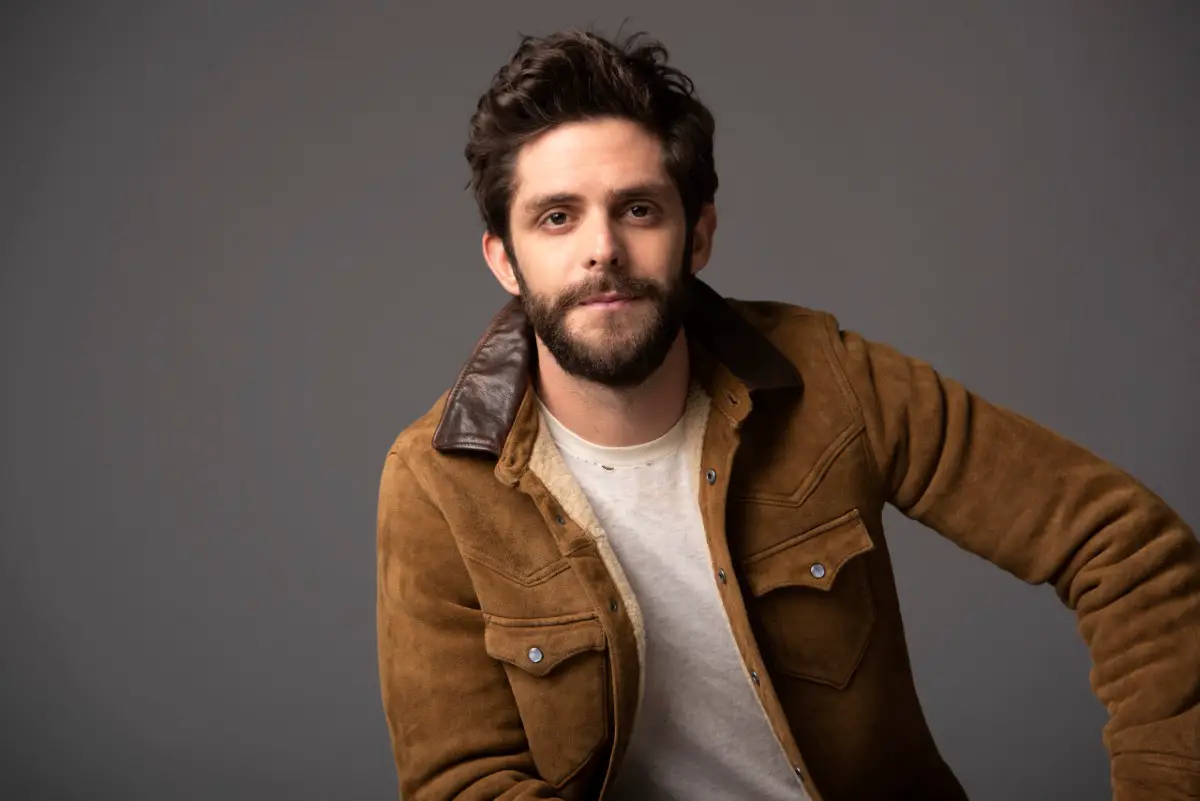 Thomas Rhett's inspirational song, "Be a Light," is officially his 16th No. 1 single. The song, which features Keith Urban, Reba McEntire, Chris Tomlin and Lady A's Hillary Scott on the track, was also nominated for a CMA Award, for Musical Event of the Year.
"I'm completely blown away and humbled by the support of 'Be A Light' from the fans, country radio and the entire industry," Thomas said in a statement. "When we decided to release this song in March, it was the best way I knew how to share what was on my heart, and I'm feeling so hopeful and encouraged to see so many of you inspired to take action because of it in your own communities. Thank y'all for coming together like this!"
"Be a Light" might seem to be inspired by COVID-19, but the Georgia native reveals it was actually written before he knew how challenging life in 2020 would be.
"I wrote this song last year," Thomas previously explained. "I'd had this title written in my phone, 'In a world full of hate be the light,' and I think it came a little bit from the Bible verse talking about 'a lamp on a hill should not be hidden' – just being a light in a dark place. And for some reason I just was looking at Instagram and Twitter and all this stuff, just seeing so much hatred and people commenting on people's stuff, just being super negative, and it drove me nuts.
"And I think at this point in time, I was like, 'Man instead of addressing the meanness and the negativity, why don't we just address for people just to be kind,'" he added. "That's really where this inspiration of this song came from."
"Be a Light" might not have been inspired by the coronavirus, but releasing it in March of 2020 seemed like the perfect time to share the uplifting song with the world.
"I've been wanting to release 'Be A Light' since the day that I wrote it, and when all this stuff happened – I mean from the tornadoes in Nashville now to the COVID-19 / coronavirus – I feel like now there is no better time to release a song like 'Be A Light,'" Thomas acknowledged. "I just feel like the world was in darkness for a minute, and so I think a song like this can be really encouraging for people.
"And then when I had asked some of my buddies to get on the song, it was an immediate yes, which was so cool – Reba, Keith Urban, Chris Tomlin and Hillary Scott from Lady Antebellum," he continued. "And when they jumped on the song, man, it just took it to a whole different level, and I am so proud of this song and really hope that this song can be an encouragement to people who are really going through kind of a tough time right now."
A portion of the proceeds from "Be a Light" go to the  MusiCares COVID-19 relief fund. Download the song at ThomasRhett.com.