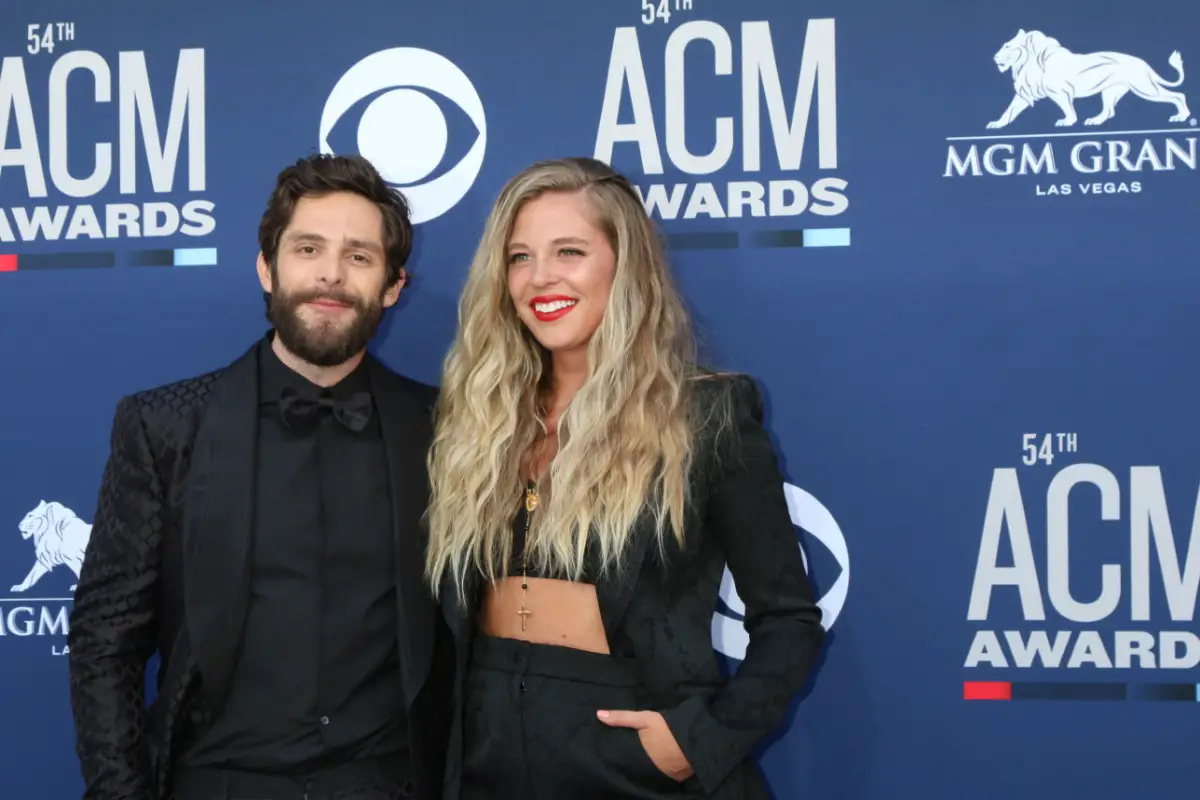 Thomas Rhett and his wife, Lauren Akins, will celebrate eight years of marriage on October 12. Childhood friends, the reigning ACM Entertainer of the Year says he knew, while in middle school, that he wanted to spend the rest of his life with her.
"It's been a long time coming for sure," Thomas shared with his record label. "I mean, me and Lauren have definitely been to school together since we were in first grade but didn't really know each other really well until church camp about sixth grade. And I fell in love with her that day. I was like, 'There is not a prettier human being that exists in this world and I will figure out a way to marry this woman one day.' We dated for a little bit in high school and then broke up for a very long time and got back together when we were about 21 years old.
"And now we're about to celebrate eight years of marriage," he reflected. "It's been a pretty wild journey with her, but I wouldn't trade one minute of it, even the hard parts. When you find your soulmate, you just kind of do anything you can to stick to it, and for me to just be the best husband I can be."
The couple has had more time at home this year than ever, since Thomas was forced to postpone his Center Point Road Tour until 2021. While he misses being in front of his fans, the 30-year-old is enjoying time at home with his wife and three little girls.
"Honestly, it's been such a blessing in disguise this whole year," Thomas stated. "I would say the first 30, 40 days into quarantine, I was kind of losing my mind, going, 'I need to play a show. I need to write a song. I need to do something.' And then one day my wife looked at me and said, 'Honey, you're not going to play a show this year. You just need to let it be and relax and be with our family.' And it's been really amazing to get to spend this much quality time with my kids.
"This is the most nights in a row I've ever gotten to put them to bed, and wake up with them," he added. "It's been absolutely amazing, just to get to watch them grow up. As crazy and weird as this year has been, that is definitely a silver lining, just getting to watch my kids grow and getting to really be intentional with my wife."