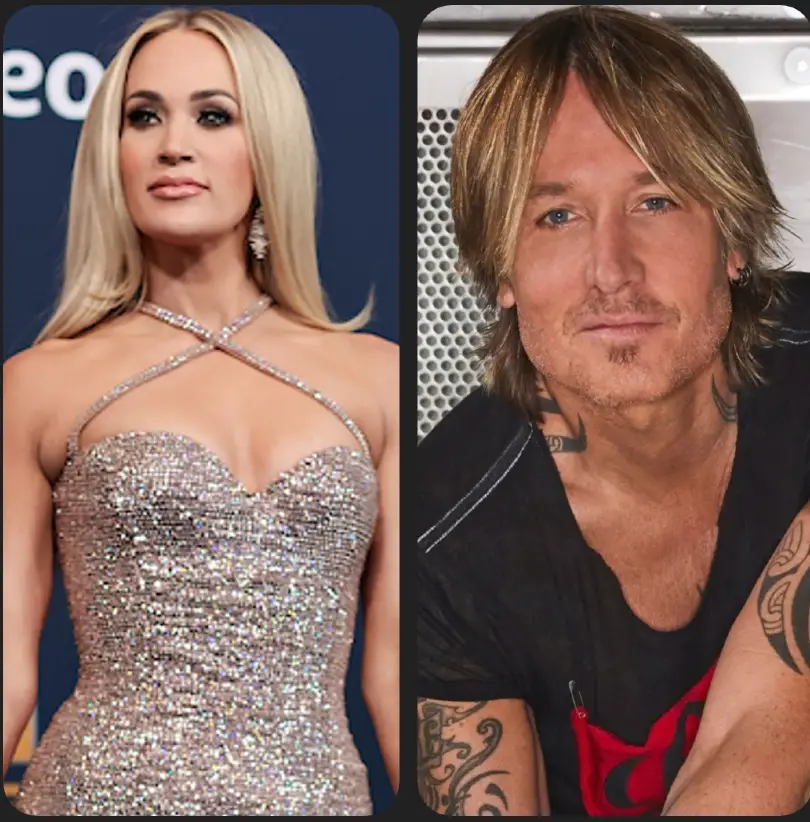 It's officially summer! Whether it's about a cool drink or a hot night, country music is the best soundtrack to the long, lazy days. Scroll through our list to find ten of our favorite songs about summer.
10. "Redneck Yacht Club," Craig Morgan
"Redneck Yacht Club" is from Craig Morgan's third My Kind of Livin' album, released on Broken Bow Records in 2005. Written by Thom Shepherd and Steve Williams, the song, which toasts the benefits of "Basstrackers, Bayliners and a party barge," and "Astroturf, lawn chairs and tiki torches," is a summer we can get behind.
9. "Sunrise, Sunburn, Sunset," Luke Bryan
This summer anthem reminds us all of the carefree summer days of our youth. Written by Ryan Hurd, Chase McGill and Zach Crowell, "Sunrise, Sunburn, Sunset" was a multi-week No. 1 hit for Luke Bryan, from his 2017 What Makes You Country record.
"It talks about love in a summer and summer love," Bryan said of the song (via Songfacts). "It doesn't get any better than summer love way back when. And then when you say 'Sunrise, Sunburn, Sunset, Repeat,' that's what you do in the summer. You wake up. You go get your tan on, and the sun goes down and you do it over and over."
8. "Barefoot Blue Jean Night," Jake Owen
Jake Owen almost didn't even record this summer feel-good song, which ended up being the title track of his third studio album, released in 2011, and also became his first No. 1 hit.
"My record was pretty much finished, and that song, I heard it about three days before we were gonna finish my album," Owen told Taste of Country. "And I could not get it out of my head. A friend of mine was at the house and just said, 'You're crazy if you don't record that song.' So I went back into the studio … and it just turned out to be one of those songs that just had to be released, you know? The reaction to it was pretty overwhelming."
7. "It's Five O'Clock Somewhere," Alan Jackson with Jimmy Buffett
"It's Five O'Clock Somewhere" wasn't written by Alan Jackson, who surprisingly wasn't the first choice for the song either. After Kenny Chesney passed on it, the song was given to Jackson, who, ironically enough, had been looking for a song to record with Buffett. So when Jackson heard the song, which already had the line, "What would Jimmy Buffett do?," it became a no-brainer for him. "It's Five O'Clock Somewhere" spent eight weeks at the top of the charts.
6. "Southbound," Carrie Underwood
"Southbound" was co-written by Carrie Underwood, and was the third single from her Cry Pretty record. The American Idol alum wanted to write a fun, summer song, which she found was a lot harder than she thought it would be.
"We get in a room, and I had the title," Underwood recalled (via her record label). "I was like, 'This sounds like fun, I think. We can do something fun with this.' But then you realize how tricky for some reason it is to be a woman and write kind of a drinking party boat song. It's strange. You wouldn't think it would be any different, but for some reason, I feel like a guy could get away with saying this line that we just threw out there, but I can't for some reason."
5. "Something Like That," Tim McGraw
Tim McGraw probably had no idea when he released "Something Like That" in 1999, that it would still be a summer anthem more than 20 years later. Reliving a high school crush, at the tender age of 17, once again as an adult, "Something Like That" stayed at the top of the charts for an impressive five weeks. McGraw is such a fan of the song, it's often still in his setlist today.
4. "No Shoes, No Shirt, No Problem," Kenny Chesney
This song is the mantra for the way Chesney lives his life. The title track of his multi-platinum 2002 album, "No Shoes, No Shirt, No Problem" was written by Casey Beathard, not Chesney, although Chesney decided to record it before the song was even finished.
"I picked up a guitar and I stumbled through it, a verse and a chorus," Beathard told The Tennessean. "And Kenny goes, 'Man, that's where I am right now in my life. I've been just really spending a lot of my time in the Virgin Islands, just getting away, and that's me.' He said, 'Dude, you need to finish that song and get it to me.'"
3. "Summer Nights," Rascal Flatts
Released in 2009, Rascal Flatts' lead singer Gary LeVox wrote the infectious tune with Brett James, and is perfect for everyone ready for the long summer nights. Singing, "Summer nights / Everybody, are you with me? / Let that igloo cooler mark your piece of paradise / Summer nights / Everybody's feeling sexy / Holler if you're ready for some summer nights," "Summer Nights" has remained a favorite of the trio to perform ever since then.
2. "Pontoon," Little Big Town
Little Big Town has had plenty of hits in country music, but "Pontoon" definitely stands out as one of the best. The song, which became their first No. 1 hit, was written by hit songwriters Natalie Hemby, Barry Dean and Luke Laird,
"Luke Laird and I wrote a song called 'Fine Tune' that Miranda Lambert cut on her Four the Record album, and someone heard that song and though we said 'Pontoon,'" Hemby told The Boot. "I thought that was hilarious, and I was like, 'We should write this really obnoxious song called 'Pontoon,' and Luke was like, 'Oh my gosh, we totally should do that.'"
1. "Long Hot Summer," Keith Urban
"Long Hot Summer" is 11 years old, and is still a summer standard. Written by Keith Urban and rock star Richard Marx, the song reminds us of exactly why we love the summer months. "It's gonna be a long, hot summer, we should be together / With your feet up on the dashboard now / Singing along with the radio, it's such a beautiful sound / But when you say my name in the middle of the day / I swear I see the stars come out / When you hold my hand in the back of my mind / Just waiting on the sun to go down, the sun to go down," has all of us waiting for the sun to set.