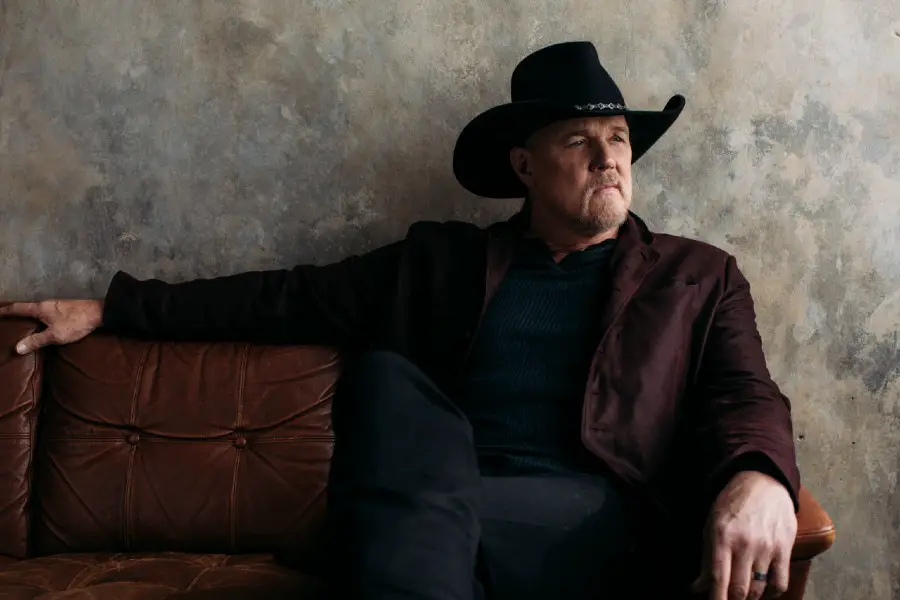 New music is here from Trace Adkins! The country music superstar just released a new song and video, "Mind on Fishin'." The song is from an upcoming EP.
"As a man who still likes to fish about every evening, 'Mind On Fishin'' is very relatable to me," Trace told One Country. "The song, co-written by one of my favorite writers, Wynn Varble, along with Aaron Raitiere, humorously tells the story of a struggle we have all faced a time or two."
The video also stars T. Graham Brown, showing the men enjoying a Sunday morning fishing instead of spending time in church –– a perfect scenario since the song includes lines like, "But I'd rather be on a lake with my mind on God / Than in church with my mind on fishin'."
Trace will release his next set of tunes on Verge Records, marking his first with the label. Trace's last studio album was Something's Going On, which was released in 2017 on Wheelhouse Records.
"'Mind On Fishin'" was one of the first tracks Trace and his team played me after Trace signed with Verge," Mickey Jack Cones, President and COO of Verge said in a statement. "I've loved it since the first listen. It's an honest, feel-good, uptempo, positive song –– which are usually the ingredients of a potential hit. Not to mention, the song is fitting for the times since we're unable to congregate in church due to social distancing."
Trace recently had a Top 15 hit with his collaboration with Blake Shelton on "Hell Right." Download or stream "Mind on Fishin" by visiting Trace's website.
Photo Credit: Courtesy of EB Media / Chase Lauer