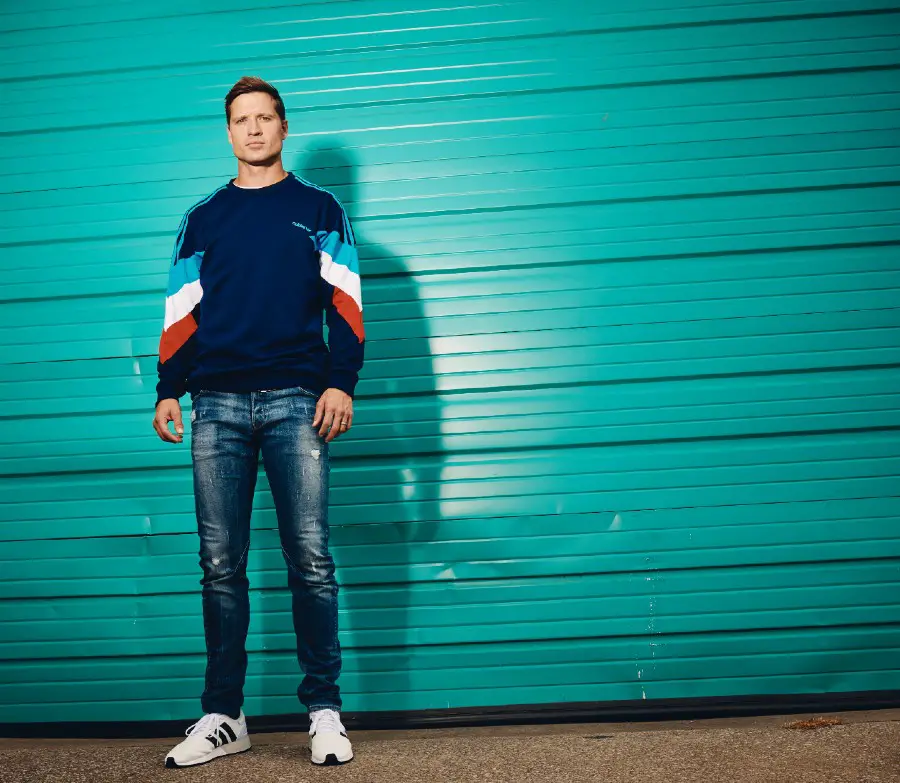 Walker Hayes had no idea, when he and his daughter, Lela, made up a spontaneous dance to his song, "Fancy Like," how much of an impact it would have, and not just on his career. The 41-year-old posted the dance on TikTok, and their routine immediately went viral, causing the song to quickly skyrocket to the top of the charts.
But in addition to the success of the song, there's another much more personal reason why Hayes is grateful that "Fancy Like" has become the viral hit heard, and seen, around the world.
"The 99.9 percent of the million people who've done this dance and posted about it are complete strangers to me, yet somehow we're bonded now by doing this dance," Hayes tells Forbes. "And not to sound cheesy, but when I see a dad with a daughter, who is probably an introverted type of dad and nothing like me, and his face is completely straight and he can literally, barely do one dance move, but he's in the yard with his daughter who is all dressed in pink, I mean it kind of makes me want to cry."
Hayes is enjoying having success as a songwriter and singer in country music, but his victory was slow and steady, with plenty of struggles along the way. The father of six battled alcoholism and poverty, and mourned the loss of his daughter, Oakleigh, who passed away shortly after she was born in 2018. His trials and tribulations have had a major impact on the music he writes and performs.
"I've always been really positively influenced by joyful people despite their circumstances," Hayes says. "And that's all I want to be with songwriting and singing."
Hayes has been both calculated and tenacious throughout his career, which makes the unexpected success of "Fancy Like" such a welcome surprise.
"I had no idea this was going to happen, and I think that's what's so powerful about it," Hayes concedes. "It was just my daughter and me on a Sunday afternoon, spending time in this journey of parenthood, daughterhood and life. She was like, 'Hey, 'Fancy Like' needs a dance.' And we just kind of zoned in on each other, created it, and posted it."
"Fancy Like" is from Hayes' latest Country Stuff EP, which also includes a song, "Briefcase." Hayes wrote the song with Lori McKenna, who also appears on the track, and is already having a powerful impact on others.
"I had a grown man come up to me with tears in his eyes after a show," Hayes recalls of a conversation he had after performing "Briefcase." "He was like, hey man, I was encouraged by your relationship with your dad to give mine a call.' That's the power of music right there. That man is going to lose his dad one day, but maybe he'll be able to mend some things because I was able to say that me and my dad did."
Purchase Country Stuff at WalkerHayes.com.