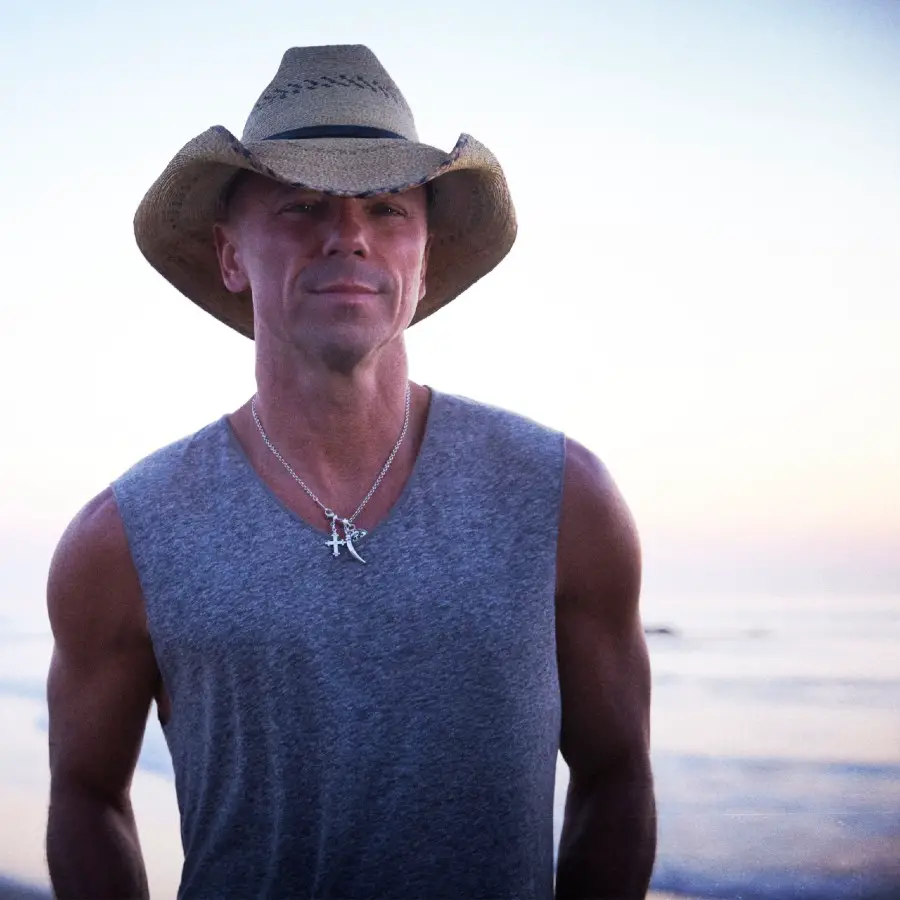 Kenny Chesney is one of the reigning superstars of country music. The 53-year-old, who heartbreakingly had to cancel his tours in 2020 and 2021, will reemerge later this year with his Here and Now 2022 Tour, with an impressive list of opening acts that include Dan + Shay, Old Dominion and Carly Pearce
We found 11 fun facts about one of country music's biggest superstars. Keep reading to learn more about Chesney's career and personal life.
1. He was an athlete in high school.
Chesney was quite the athlete in high school, playing both baseball and football. Although he remains an avid sports fan, his love of music won out.
2. He has a degree in advertising.
After graduating from high school, Chesney went to East Tennessee State University, graduating with a degree in advertising. But his mind was already on music, and after his graduation, Chesney moved to Nashville.
3. He spends a lot of time in the Virgin Islands.
When off the road, Chesney spends a lot of time in the Virgin Islands, where his home was destroyed in the devastating Hurricane Irma in 2017.
"That was a tough thing for me. I didn't have a lot of communication with anyone that I cared about for several days," Chesney recalled at the time. "To live in that moment, not knowing if everything was okay and everybody was alive, was really hard."
"Everybody was scared," he added. "There was no Internet, no cell towers, no power. I wanted to fly down the day after and take some supplies and get some people off, but we couldn't. They had to clear the runways."
Chesney started the Love for Love City Foundation after the hurricane, and was very instrumental in getting food and supplies into the island, as well as evacuating people who needed to leave.
4. He doesn't drink when he is getting ready to tour.
Chesney's shows might foster a party atmosphere — and he even has his own line of rum — but he doesn't drink before he hits the road.
"Before I go on the road, I don't have any alcohol," Chesney said (via Sounds Like Nashville). I don't eat carbohydrates after 5. So I'm so healthy preparing to go on the road just to get into shape. You know, it takes a lot of work to get in them show jeans,"
5. His favorite food is Mexican or Italian.
Chesney keeps to a pretty strict diet, full of protein and lean carbs, but he does allow himself one cheat meal a week, and it's often Mexican or Italian food.
"It helps you mentally," Chesney told GQ of allowing himself to eat unhealthy once a week. "You have to allow yourself time to get away. I do anyway. I grew up in an area where everything revolves around food."
Still, one thing Chesney avoids is bread.
"Once you feel that kind of love coming at you, it makes not eating bread worth it," he says of eliminating it from his diet.
6. He once got arrested with Tim McGraw.
Turns out, Chesney has a bit of a criminal past — sort of. In 2000, Chesney and his good friend, Tim McGraw, got in a bit of trouble with the law while in Buffalo, New York, after Chesney reportedly attempted to ride a police horse. When the officers mistakenly believed Chesney was trying to steal the horse, both men were arrested, Chesney for disorderly conduct and McGraw for assault. Both men were acquitted one year later.
7. He embraces his receding hairline.
Chesney is pretty much bald by this point, not that it bothers him, at least not anymore.
"When I was 17 or 18, I'd take my helmet off on the field, and I'd see hair in it and go, 'Good God! What's going on?'" Chesney previously told Parade. "It did bother me in college a little bit—going bald—but it doesn't at all now. What's ironic about it is that friends of mine in their 30s and 40s are just starting to lose their hair and are freaking out. I went through all that in high school."
8. He likes to be clean.
Chesney likes to be very, very clean. So clean, in fact, that he often takes three or more showers a day. He also likes body wash more than bar soap
9. He was supposed to be near the World Trade Center on 9/11.
Chesney definitely has a guardian angel working overtime. He was scheduled to shoot a video one block away from the World Trade Center on September 11, 2001.
"We played a fair in Pennsylvania on Sept. 10, and we were supposed to have driven from Pennsylvania into New York City that night and start shooting my video that morning, basically a block away from the World Trade Center the morning all this happened," Chesney told CMT. "But we canceled the video a couple of weeks before then, and I'd forgotten all about it. And I woke up that morning, I was on the bus. I think we were traveling through Virginia, and I went up to the front of the bus and turned the TV on to CNN and saw what had happened.
"It didn't hit me at first," he admitted. "I was laying on the couch, just watching this and couldn't believe what I was seeing, and I thought, 'Oh, my God. We're supposed to be there.' And it was a weird feeling. You know, I've always believed in guardian angels, but it really makes you believe that there's something up there. I'm glad we weren't there. I mean, I feel for everybody that was there. I think we've all been changed forever by it."
10. He was born to a teenage mother.
Chesney's mother, Karen, was only 19 when she gave birth to Chesney. Although she married Chesney's father, David, the two divorced soon after Chesney was born. Karen married again, divorcing her second husband when Chesney was in high school, before marrying a third time.
"She was dating someone once and broke up," Chesney told Parade. "And this stayed with me. She said, 'Kenny, I just want you to know I'd rather be miserable alone than miserable with somebody else.' That makes a lot of sense to me."
11. He was once married too, to actress Renée Zellweger.
Chesney and Zellweger tied the knot in 2005, but had the marriage annulled only four months later.
"I panicked … It's tough. It really is tough," Chesney later said on The Oprah Show. "And she's a sweet soul, no doubt about it, but I just wasn't ready."