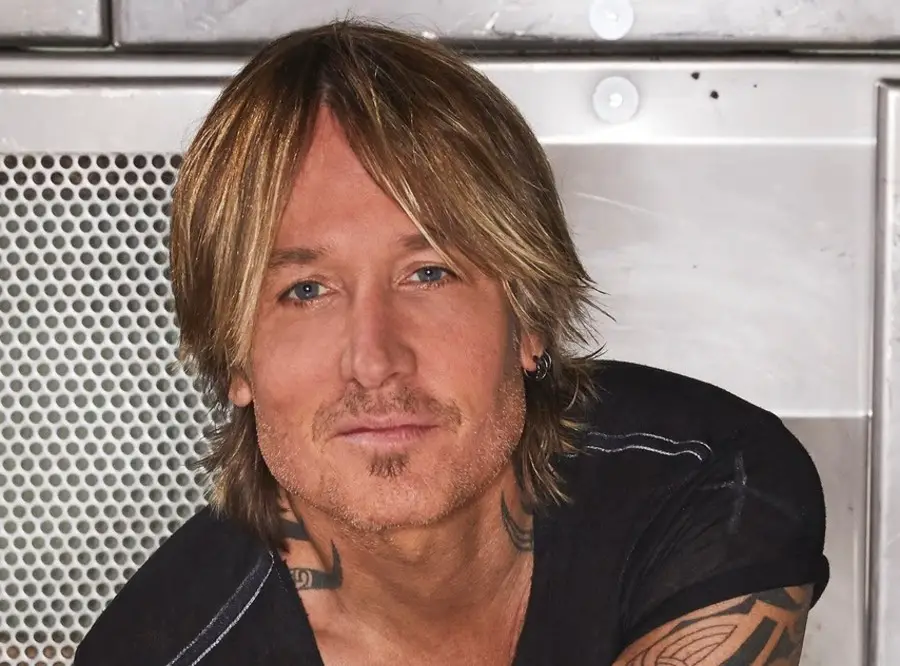 The 2021 CMA Awards nominees were just announced, with artists like Chris Stapleton, Eric Church, Gabby Barrett and Miranda Lambert among those with multiple nominations. As usual, there were a few happy surprises, and a few snubs that have us scratching our heads. Keep reading to see who should have been nominated, and whose name has been a welcome addition to the list of nominees.
Surprise: Kane Brown
The fact that Kane Brown received three nominations shouldn't be a surprise, but it is, only because Brown has been largely ignored by the Country Music Association until now. In spite of releasing two platinum-selling albums (Kane Brown and Experiment) and having six No. 1 singles, this is his first year to be nominated for a CMA Award.
Snub: Keith Urban 
This is the first year since 2004 that Keith Urban hasn't received any nominations, at all, and it frankly doesn't make sense. Urban released The Speed of Now Part 1 in 2020, which included the hit singles "We Were" and "God Whispered Your Name," along with his "One Too Many" collaboration with Pink. Plus, in a year when no one was able to tour, Urban's virtual shows should have made him a shoe-in for an Entertainer of the Year nod.
Surprise: Gabby Barrett 
We all love Gabby Barrett, but it is rare that an artist goes from being nominated for New Artist of the Year in 2020 (which went to Morgan Wallen), to being nominated in four categories. Barrett is the most-nominated artist after Stapleton and Church, and is the most-nominated female artist. Barrett is nominated once again for New Artist of the Year, as well as for Female Vocalist of the Year, and for Single of the Year  and Song of the Year, both for "The Good Ones."
Surprise and Snub: Carrie Underwood
The good news is that Carrie Underwood is nominated for Entertainer of the Year, a category that has not been inclusive of women over the years. The bad news is that it is her only nomination. Although not country, she did release both My Savior and My Gift, and could have easily earned another nod.
Snub: Luke Bryan
Luke Bryan only received one nomination, and it's for his "Buy Dirt" collaboration with Jordan Davis. Although Bryan, inexplicably was left off the list of nominees for the last few years, he has had a string of No. 1 hits, including "One Margarita," "Down to One" and "Waves." It's hard to find an artist more worthy of a few more nominations.
Surprise: Mickey Guyton
It is so refreshing to know that the Country Music Association — and the country music community as a whole — is finally ready to embrace an artist who should have been championed a long time ago: Mickey Guyton, whose first album, Unbreakable, was released in 2014, Now, seven years later, Guyton received her first New Artist of the Year nomination — a bit late, but better late than never.
Snub: Lee Brice
Lee Brice is arguably one of the best singers in country music, so it his baffling that he has never, ever been nominated for Male Vocalist of the Year. Also, his platinum-selling No. 1 single, "One of Them Girls," could have earned him Single of the Year and even Song of the Year. Brice has only won one CMA Award, and it was for his "I Hope You're Happy Now" collaboration with Carly Pearce.
Surprise: Carly Pearce
Speaking of Carly Pearce, the newly-inducted Grand Ole Opry member earned her first Female Vocalist of the Year nomination, a category she shares with Barrett, Lambert, Ashley McBryde and Maren Morris. She was also nominated for her telling 29 EP, a bold move since it is the only project that isn't a full record nominated in the category.
Snub: Justin Moore
We're not sure what Justin Moore needs to do to be nominated for a CMA Award, but he has, oddly, never received even one nod. Moore's Straight Outta the Country album was released earlier this year, which included the hit single, "We Didn't Have Much." Moore's continued omission is, frankly, inexcusable.
Surprise and Snub: Chris Young
The good news is that Chris Young received three CMA Awards nominations, for Single of the Year, Music Video of the Year and Musical Event of the Year, all for his "Famous Friends" collaboration with Kane Brown. The bad news is, that's all he received, Like Brice, Young has never been nominated for Male Vocalist of the Year — a category he more than deserves.
Surprise: Morgan Wallen
Morgan Wallen's swift fall from grace happened less than a year ago, after he was caught on video uttering a racial slur. Wallen was banned from being nominated for an ACM Award, and the Country Music Association said they would only allow him to be nominated for awards that also included other collaborators. Wallen's 30-track Dangerous: The Double Album was nominated for Album of the Year, which also goes to his producers and engineer, and while it does seem unfair to penalize others for his actions, it also seems like more could have — and should have — been done to address the unfortunate incident.
The 2021 CMA Awards will air live on Wednesday, November 10, at 8:00 PM ET on ABC.