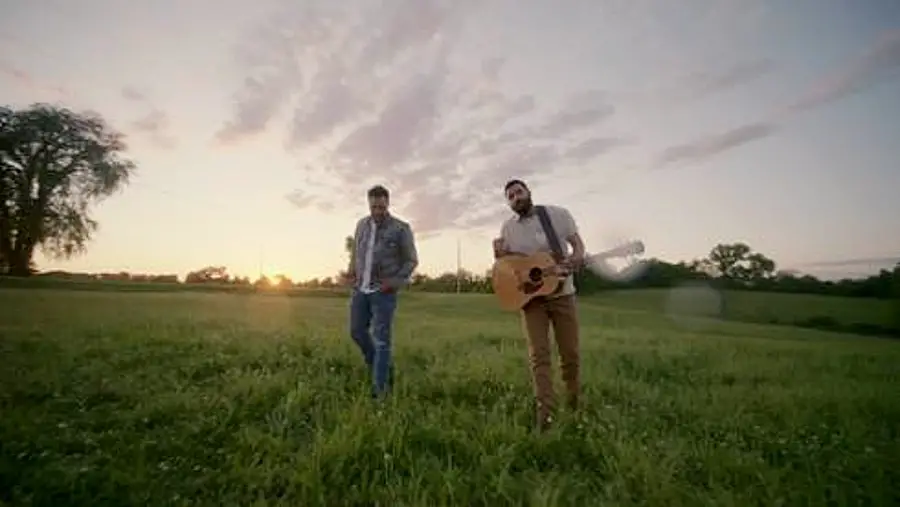 Jordan Davis enlisted some serious star power for his latest single, "Buy Dirt." The song, which is the title track of his latest EP, was written by Davis and his brother, Jacob, along with siblings Josh and Matt Jenkins, during the pandemic, and includes Davis' good friend, Luke Bryan, on both the song and in the video.
"I met Luke three or four years ago at an awards show after party, and got to hang with him," Davis recalls to UMG. "But I really got to sit and talk with him after a round of golf one day, and we just really talked about everything under the sun aside from music. Luke kind of embodies what that song is. You know a lot of people get to see Luke on American Idol or on stage, but Luke Bryan really is a great guy."
Davis had the idea right away to include Bryan, but wasn't initially sure the reigning ACM Entertainer of the Year would say yes.
"I sent him a message one day, a text message actually attached with the song," Davis recalls. "I was like, 'Hey Luke, I wrote this. It means a lot to me. You came to mind whenever I was thinking about it, through the writing process, and this song just kind of says what you're about,.If you want to sing on it, great. No pressure. Don't even feel the need to text me back or whatever. Just listen to it and let me know.' And he got right back with me. He's like, 'Man I love the song. Let me live with it for a couple of days.' And he called me back four or five days later and was like, 'When do you want me singing on this thing?'
"That was a pretty cool moment," Davis adds. "I'm such a big fan of Luke, and he's been a huge influence on me since I moved to Nashville, and pretty cool to have him on one of my songs now."
Download or stream "Buy Dirt" at JordanDavisOfficial.com.