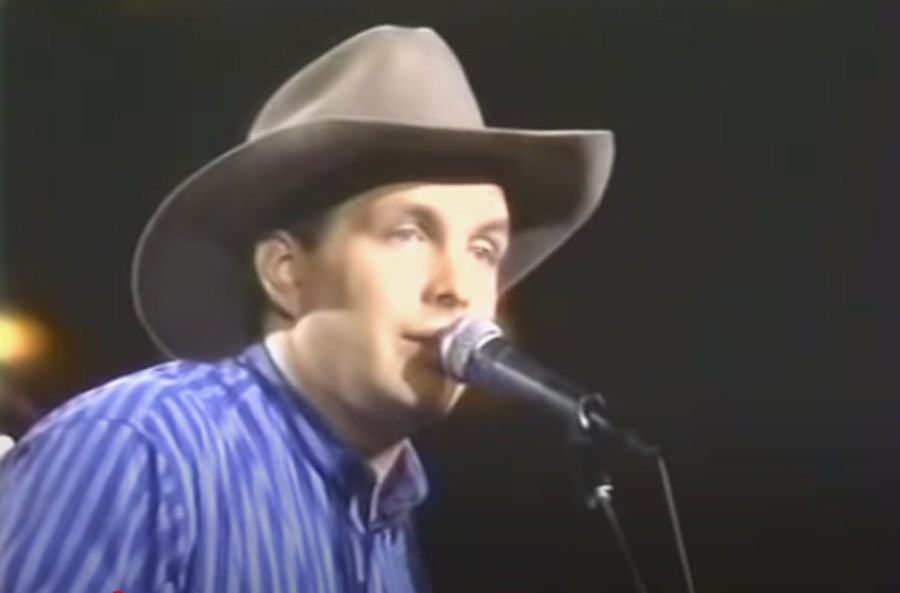 It's been 31 years since Garth Brooks' iconic hit, "The Dance," was released. The song, written by Tony Arata, was the final single from Brooks' 1989 eponymous debut. Released on April 30, 1990, "The Dance" helped Brooks quickly go from rising star to superstar with one song.
"I was there the night Tony Arata sang 'The Dance' at the Bluebird," Brooks recalls to SiriusXM. "Tony gets a bad rap in this town, tongue-in-cheek, that he's very Dylan-esque in the fact that you sometimes can't understand him, because his singing is kind of hard to define. The two songs right up to 'The Dance,' I didn't understand a word. 'The Dance' came, and it was clear as a bell."
Brooks and Arata became friends that night, but it took a few more years before Brooks was able to record the emotional ballad.
"I had written the song just before I moved here," Arata tells Sounds Like Nashville. "Garth loved it the first time he heard it, and he said he wanted to record if he ever got a deal. At the time, neither of us had anything going on."
Brooks, who has said it's one of his favorite songs he ever recorded, recently admitted that, while still a newcomer in the country music world, he wasn't sure the song was country enough for his first record.
"Sitting at the Bluebird, there was probably about seven of eight of us, a guy named Tony Arata was sitting there playing," Brooks explains on The Kelly Clarkson Show. "Tony starts in on this song, and when he gets done with it, I'm just amazed. And nobody else in the room seems to be getting the same reaction that I'm getting."
"So I take it to [producer] Allen Reynolds," he continues. "Allen Reynolds says he loves it. We keep waiting and keep waiting, and finally, Allen goes, 'How come we haven't cut 'The Dance' yet?' Because the album was almost over. I said, 'I'm not sure that it's country enough.' Just being from Oklahoma, and it had a piano in it. I moved to Nashville and didn't know what a piano was, because it's always just steels and fiddles."
It was Reynolds who ultimately convinced Brooks to record "The Dance."
"[Reynolds said], 'If you don't cut 'The Dance,' if you don't record that song, it'll be the biggest hit you never had," Brooks says.