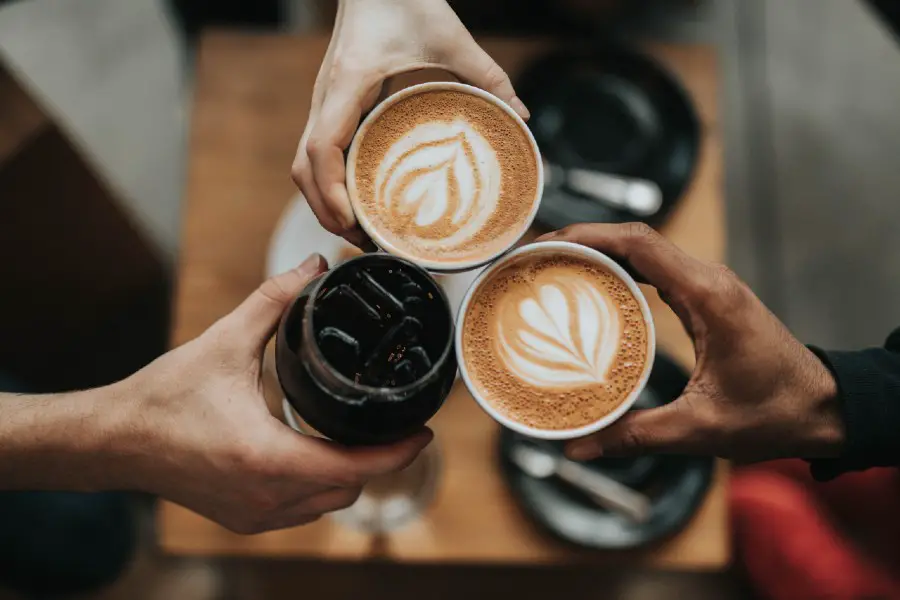 Happy National Latte Day! To celebrate, there are plenty of Nashville coffee shops offering delicious hot drinks (and cold ones as well), along with numerous food options, covering everything from a small snack to a complete meal. There are far, far too many coffee shops to list, but we picked eight of our favorites. Click on each name to head directly to their website.
Americano Coffee Lounge, located in the Wedgewood-Houston area of Nashville, has amazing coffee drinks (try their mocha), with plenty of variety. Can't decide what to get? Try a Coffee Flight. Craving something sweet? Try the Dessert Coffee Flight. They also offer an all-day menu that includes charcuterie boards and paninis.
434 Houston St Suite 120, Nashville, TN 37203
A popular coffee shop located in both 12 South and East Nashville, Portland Brew prides itself on a variety of drip brews, with something for every palate. Portland Brew also has an expansive breakfast and lunch menu, including a variety of omelets and sandwiches.
2605 12th Ave S Nashville, TN 37204
Crema is innovative with their coffee, to put it mildly. (Case in point: the Cortado). Crema offers an incredibly diverse menu, with a flavorful Chai for those not in the coffee mood. Want something to go with the coffee? Try the Berry Tartine or their filling Muesli.
15 Hermitage Ave, Nashville, TN 37204
OK, OK, we already called Frothy Monkey one of the best brunch spots in Nashville –– and it is, but it's also one of the best coffee shops in town. In addition to their large menu of food items, Frothy Monkey has a large coffee menu as well, including seasonal items, like their current Lady Lavender Latte, made with espresso, steamed milk, and their own lavender/Italian grey tea syrup.
This one might take you a little bit out of town, but you won't be disappointed. Located on Lebanon Pike in Donelson, Caliber offers not only all of the usual coffee drinks (and we mean all of them), but several unique items as well, such as the Butterbeer Latte or the Toffee Coffee Frappe. Caliber also boasts an all-day breakfast menu and plenty of lunch options as well.
2513 Lebanon Pike, Nashville, TN 37214
Bongo Java has been around for almost 30 years, and the customers keep coming. Situated across the street from Belmont University, Bongo Java has for years been welcoming customers of all ages. In addition to a variety of food items, they also have a large coffee menu, with plenty of unique items. Try the Gray Skies, topped with Olive + Sinclair chocolate shavings.
2007 Belmont Blvd, Nashville, TN 37212
Killebrew is located inside the Thompson Hotel, but don't let that deter you. Killebrew has surprisingly affordable prices, and a wide variety of teas as well. Bonus: they also offer a several options of menu items already packed up and ready to take with you if you're in a rush.
401 11th Ave S, Nashville, TN 37203
The Horn might be one of the most unique coffee shops in Nashville — and that's saying a lot. Combining great coffee with authentic African cuisine, pair your coffee with Mandazi, an African sweet bread, or Nafaqo, which is egg-stuffed potatoes. If you're not feeling adventurous, no worries — they have plenty of American food as well.
619 Murfreesboro Pike, Nashville, TN 37210