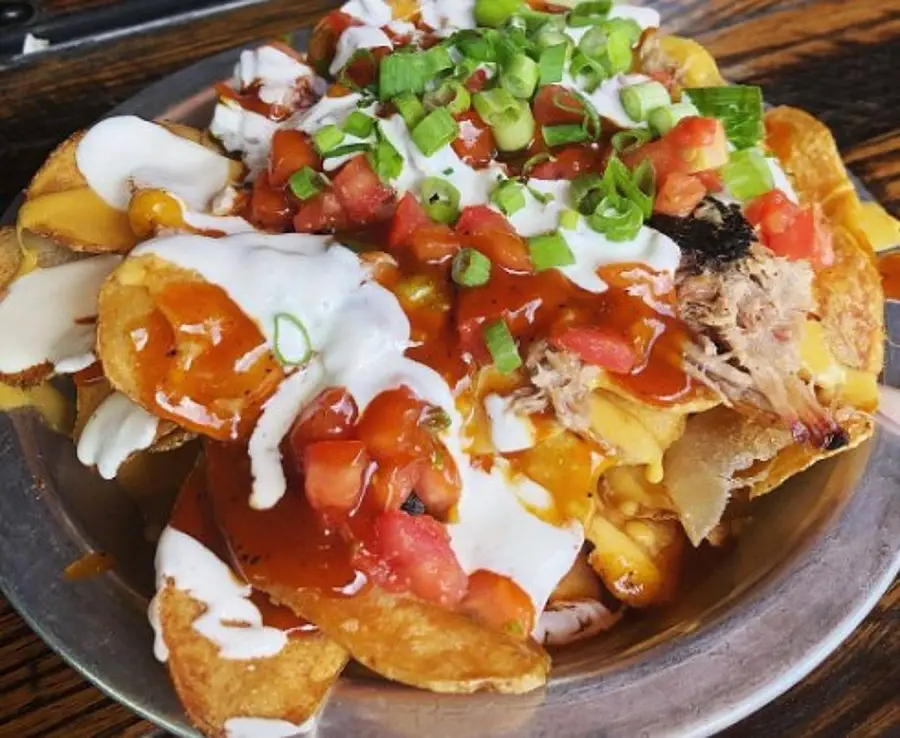 Who doesn't love a good appetizer? Some serve as a way to curb your appetite until the main course arrives, and some are good enough — and big enough — to become the main course. Regardless of whether it's the start of a meal or is the meal, keep reading to find nine of our favorite appetizers in Nashville right now.
1. Crispy Risotta Balls at Pastaria
We just had these ourselves, again, and were reminded why they are our favorite. Think risotto fried into a crispy ball, filled with cheese on the inside. Served with a side of tomato sauce. Amazing.
8 City Blvd., Nashville, TN 37209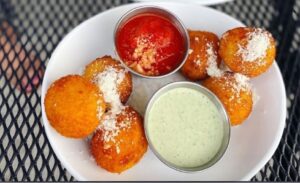 2. Shishito Peppers at Tavern
These aren't just any shishito peppers. Charred to a nice crips, the peppers offer a slight tang — unless you get one of the hot ones. This dish is big enough to share, unless you want to keep them to yourself.
1207 McGavock St # D, Nashville, TN 37203
We already know that Edley's has some of the best BBQ around, but when you add it on top of nachos, it's absolutely divine. Your choice of pork, chicken or brisket, covered in melted cheese, their own BBQ sauce, sour cream, green onions and more. It's practically BBQ Heaven.
Various locations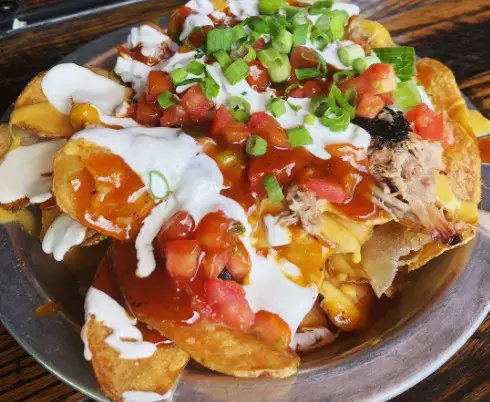 4. Bruschetta at Adele's
Whoever invented bruschetta probably never dreamed it could be like this. Adele's Bruschetta is crispy bread, topped with burrata, eggplant, shallots and drizzled with honey. Dreamy.
1210 McGavock Street, Nashville, TN 37203
5. Roasted Cauliflower at Etch
Etch has turned regular cauliflower into what it was always meant to be — at least in our minds. Served with truffled pea butter, salted almonds and feta crema, with a red pepper sauce, this Roasted Cauliflower dish will almost make you forget you're eating something healthy. Almost.
303 Demonbreun Street, Nashville, TN 37201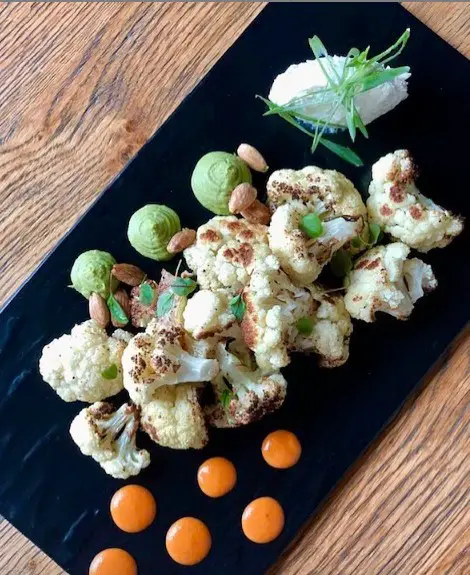 One bite of the Whipped Feta at Butcher and Bee and all your troubles will vanish. Well, almost. This delightfully light Whipped Feta has fermented honey and cracked black pepper on top, and is served with a side of pita bread. Amazing.
902 Main Street, Nashville, TN 37206
7. Southern Tater Tot Poutine at Ole Red
You need to trust us on this, because we've had it, and it is SO good. The Southern Tater Tot Poutine is pulled pork smothered in white gravy, covered with white cheese curds, a fried egg, and hot sauce.
300 Broadway, Nashville, TN 37201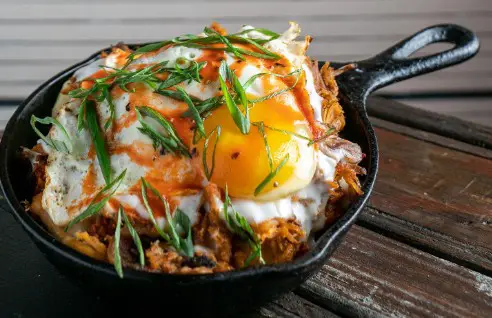 When we say there is nothing like this anywhere else in Nashville, we mean there is nothing like this anywhere in Nashville. The Gol Guppa Shots are black garbanzo beans, potato and mint cilantro water, which you pour tableside into semolina puffs. It might sound a bit … odd, but one bit and you'll be hooked. The Gol Guppa Shots are perfect to share at the table.
123 12th Avenue North, Nashville, TN 37203
9. Nashville Hot Crispy Pig Ears at Lockeland Table
Not for the faint of heart, the Nashville Hot Crispy Pig ears at Lockeland Table are not to be missed. Served with white bread, coleslaw and homemade pickles, the Nashville Hot Crispy Pig Ears prove you are in the South, where the food really is amazing.
1520 Woodland St, Nashville, TN 37206