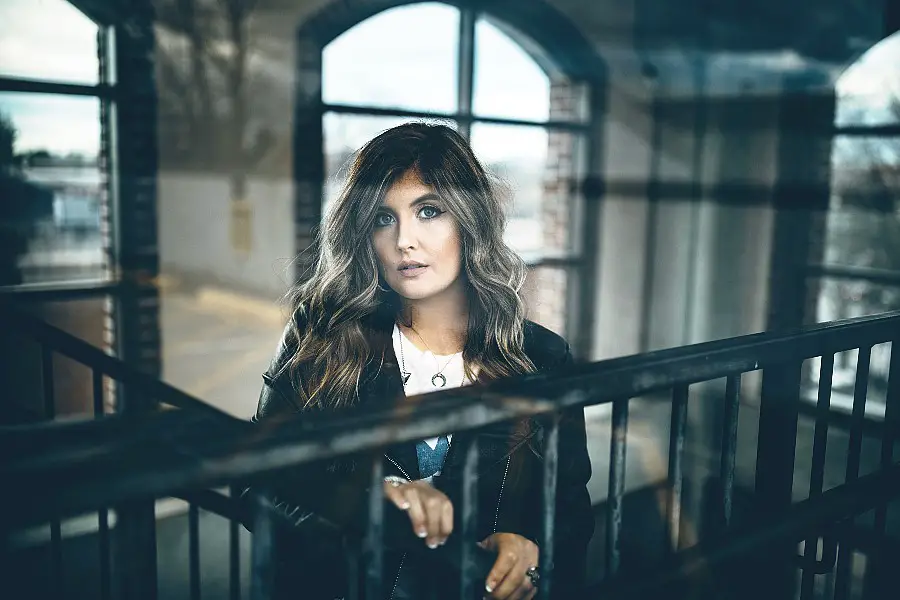 Abby Robertson's debut single, "Sanctuary," is out! The rising star was able to film the stunning video at Nashville's famed Ocean Way Studios, in the heart of Music City.
"That was such a crazy moment," Robertson gushes to Everything Nash. "I honestly didn't know how significant the building was; I just sing. And so when they were like, 'Abby, we just got Ocean Way booked, and you can do 'Sanctuary' there. I was like, 'Cool,' and they said, "Well, you should look it up.' And I started to learn about it, and then I was like, 'Wow. I literally can sing the song 'Sanctuary,' in the sanctuary of  a church.' It's magical. It was so crazy."
The magic continued for Robertson, even with the cameras rolling while she was filming the video.
"I wanted to be present in the moment, but I don't think I could comprehend what was actually going on," Robertson shared. "And so the whole day, working as hard as we could knocking out videos and doing songs … it was just breathtaking. The atmosphere was so cool, I can't even explain it. It was such a cool moment. And now I'm like, 'Wow. We all did that.'"
Robertson wrote "Sanctuary" at a pivotal moment in her own life, when her father, who had been battling a serious illness for several years, got sick while the family was traveling together.
"I remember that very, very clearly," Robertson said. "We got to the hotel, and my mom was sitting next to the bedside table on the bed, and my Mom was flipping in the Bible, and randomly flipped to Psalms 150."
The passage says in part, "Praise God in His sanctuary; praise Him in His mighty Heavens," a verse that took on an entirely new meaning for the family.
"My mom was like, 'Lift your hands! We need to praise God.' I was like, 'This woman is insane. I don't understand.' She told us what it said, and the craziest thing was that the hotel that we were in was called The Sanctuary. He was right there with us the whole time … You can't deny that God doesn't see you when something like that happens. As broken as it was of a situation, He met us right there."
Photo Credit: Courtesy of Elicity PR / Becca Wildsmith