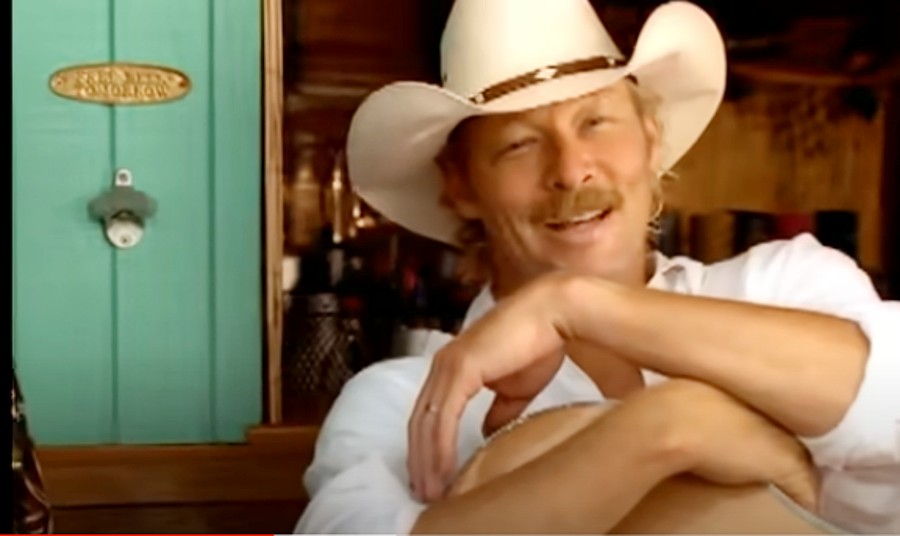 Alan Jackson thrilled country music fans when he announced the upcoming release of his new album, Where Have You Gone, out May 14. The 21-track record is pure country, an ode to the songs and artists that inspired Jackson to pursue a career in music more than 30 years go.
"Merle and George and Hank," Jackson told his record label of what drew him into country music. "A lot of young people liked that music when I was growing up, but it felt like nobody was making it. Somebody had to go to Nashville to make that kind of country. Randy [Travis] did and was great. But real country music is gone. It feels like 1985 again, and somebody has to bring it back. Because it's not just 50-year-old people, it's 20- and 25-year-olds. They have a real ear for country music, because it is real and genuine. They know the difference, and you can't fake those things."
Jackson, who calls Where Have You Gone "a little harder country than I've done in the past," drew on plenty of his own personal experiences when writing 15 of the 21 songs he included on the record, including the loss of his mother, Ruth, in 2017, as well as the wedding of his daughter, Mattie, that same year. He also found inspiration by some of his own favorite things, including boats and cars.
"I've gotten so many good songs out of those things, because growing up boats and cars is what I loved to do, I still do. And a lot of the language suits country music … ['I Do'] I wrote for Mattie's wedding, the summer of 2017. But it was so hard to do, I told [my daughters], 'I wrote this for all of you. I'm not writing another!"
"The fun ones for me are always the sad ones, the sadder the better," he added.
Jackson also drew on his upbringing, and his sweet childhood memories that still linger today.
"When I write, I visualize back home and growing up," the Georgia native said. "I say this, 'Real country songs are life and love and heartache, drinking and Mama and having a good time, kinda like that David Alan Coe song.' But it's the sounds of the instruments, too. The steel and acoustic guitar, the fiddle, those things have a sound and a tone – and getting that right, the way those things make you feel, that's country, too."
As trends in country music have undergone several changes since Jackson began, the 62-year-old has remained steadfast in his desire to continue making pure country music.
"I never felt the need to chase anything different than I did," Jackson reflected. "I just did what I liked and was lucky enough to connect with people who love the same kind of country music I do. My heart was in the real country music, that was what I wanted to do, and I thought if my career lasts three or four years, I'd be happy."
Jackson has had more success than most artists, but his core is still the same person he has always been.
"I know I've changed, but I'm still pretty much the same person who came to Nashville all those years ago," Jackson said. "I still eat beans and cornbread. I fool with my cars, and I like to go outside and watch the sunset … things I did when I was 20 years old. My heart's still there. I still think like that, have those values. That's how I was raised, so those things don't change. I kept what I love and believe in."
Jackson admits he got emotional when he heard the songs on Where Have You Gone.
"I started to tear up," he recalled. "I was surprised to get so overly emotional, but I just love this kind of music. It's what I'd always wanted to do."
Pre-order the Where Have You Gone here.*
*Everything Nash has an affiliate relationship with Amazon Music, which means we may receive a small commission from purchases on this page, at no additional cost to the artist or consumer.