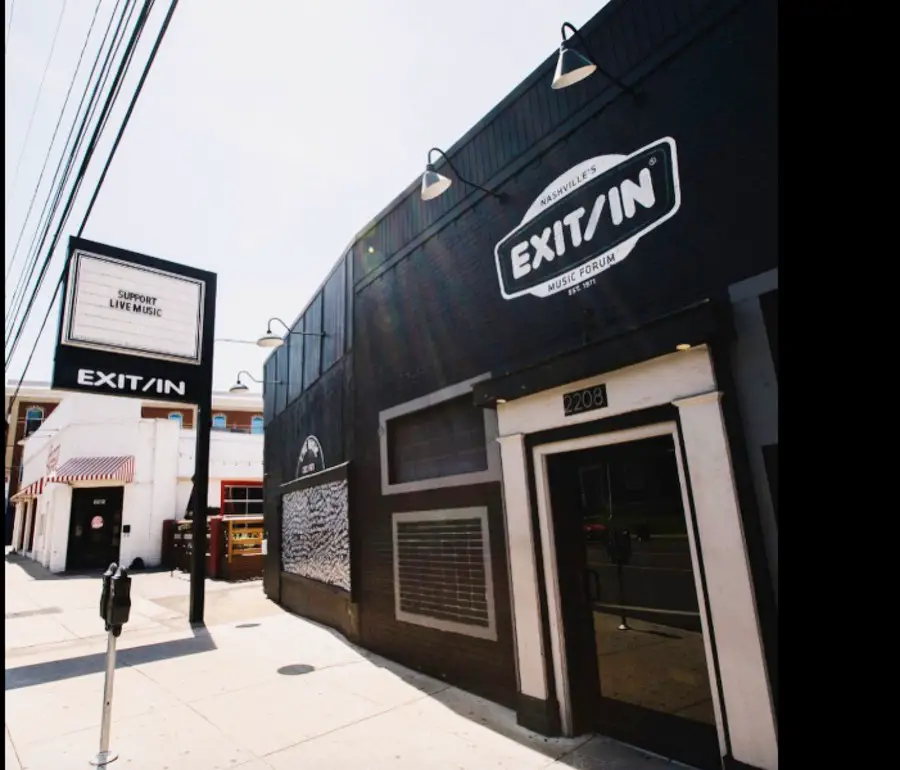 Nashville is on the verge of losing one of the city's most beloved venues to another hotel. The historic Exit/In property has been sold to a developer, with plans in place to tear the building down and build a hotel in its place.
Exit/In owner Chris Cobb has launched a fund-raising campaign to raise money to save the popular Midtown music hall.
"If you haven't yet heard the news, the Exit/In and Hurry Back property has gone under contract," Cobb shared on social media. "We still currently hold the lease and plan to present concerts as soon as it's safe to do so! in the meantime, we've offered the firm that was awarded the contract the amount that they've offered to pay, but it is still up in the air.
"If you're able, donate here to add to our offer," he continued. "Should our bid fail, all money raised with be donated to NIVA – National Independent Venue Association and MVAN – Music Venue Alliance of Nashville. Nashville – we cannot thank you enough for the love you've shared and your fierce support of the Rock Block."
if you haven't yet heard the news, the Exit/In and Hurry Back property has gone under contract. we still currently hold…

Posted by EXIT/IN on Friday, April 2, 2021
Earlier in the year, it was revealed that the Exit/In property was for sale, with Cobb and his wife, Telisha Cobb, trying to raise enough money to buy Exit/In themselves.
"Exit/In has been a valued asset to Nashville for 50 years," Cobb told the Tennessee Lookout, "My dream is for the club to see 100! Unfortunately, development threatens Exit/In and venues like it across the globe. The live venue recovery fund provides trusted operators the opportunity to own their buildings, which is a MUST for the long-term health of our independent ecosystem."
Cobb had already raised enough money to buy Exit/In, but believes his opposition to developing Elliston Place, where Exit/In resides, stopped the owner from selling him the building.
"Unfortunately, we've been told that it has to do with a movement that we were a part of a year ago to prevent a budget motel development on Elliston Place," Cobb said, via Fox 17.
Cobb also spoke about being denied the building in a statement to The Tennessean.
"We're told the money was the same, and their decision was based on a grudge held over the Save The Rock Block campaign, which successfully prevented a budget hotel development. We've asked the firm that won the bid to sell us the property, so we can preserve Exit/In and ensure it's able to continue serving Nashville's creative working class."
More than $79,000 has been raised so far to save Exit/In from the GoFundMe account. To make a donation, click here.