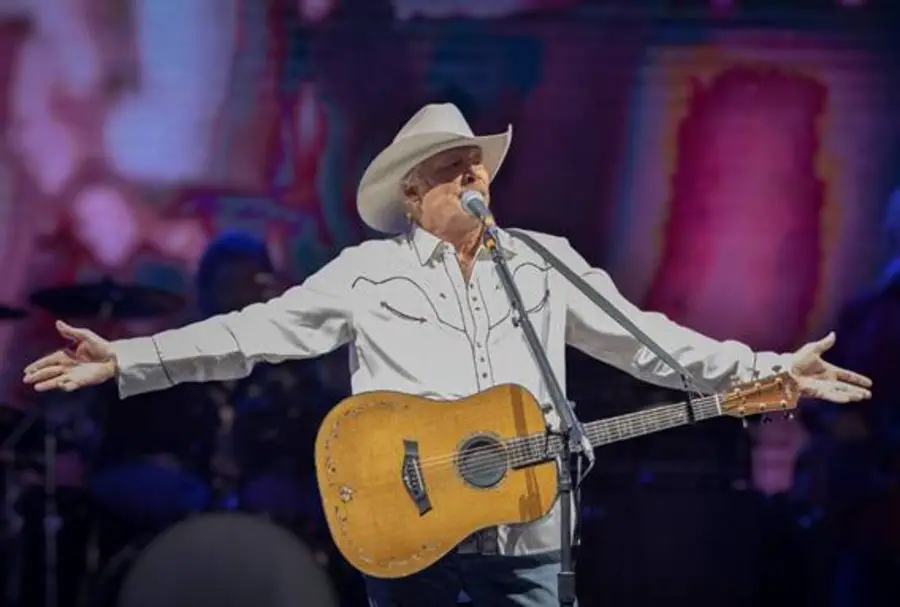 Alan Jackson is definitely a country boy, so it's a bit surprising that his favorite July 4th memory of all time took place in New York City! The 63-year-old recalled one Independence Day in the Big Apple, where he had a front-row view of the city's elaborate fireworks display.
"A couple of years ago, maybe longer than that now, I had an old boat in Florida," Jackson recalled to his record label. "It's like an old antique motor yacht, and it was kind of a cool old boat. I had taken that boat — I've always wanted to take it up north like to New York and up in that area, up in the northeast where it's so pretty. So, we took the boat up there, Denise and the girls, we all went up. They like going to New York City, which I don't really care about going to the city. So, I got to stay in my boat there at the harbor tied up, which was cool anyway.
"They spent time in the city a few days and then that was Fourth of July, and we went out in the Hudson River that night," he recalled. "They shot the fireworks off and we were anchored out in front of the Statue of Liberty and New York City was behind us, and the Statue of Liberty and the fireworks were going off sitting on that boat. That was the coolest thing and my girls still talk about that. I mean, that was the coolest thing on Fourth of July I can ever remember. I can't top that one probably. It was emotional sitting there watching the Statue of Liberty and thinking about all that. It was very cool."
Jackson just kicked off his Last Call: One More For the Road Tour, which comes following the news that he is battling Charcot-Marie-Tooth disease, a rare degenerative nerve condition.
"I've always admired my heroes like George Jones, Merle Haggard, Loretta Lynn and Charley Pride who just played as much as they wanted to, as long as they could," Jackson says. "I've always thought I'd like to do that, and I'd like to as long as my health will allow.
"I'll try to do as much as I can, but if I'm comin' your way, come see me…." he adds.
Tour dates can be found at AlanJackson.com.