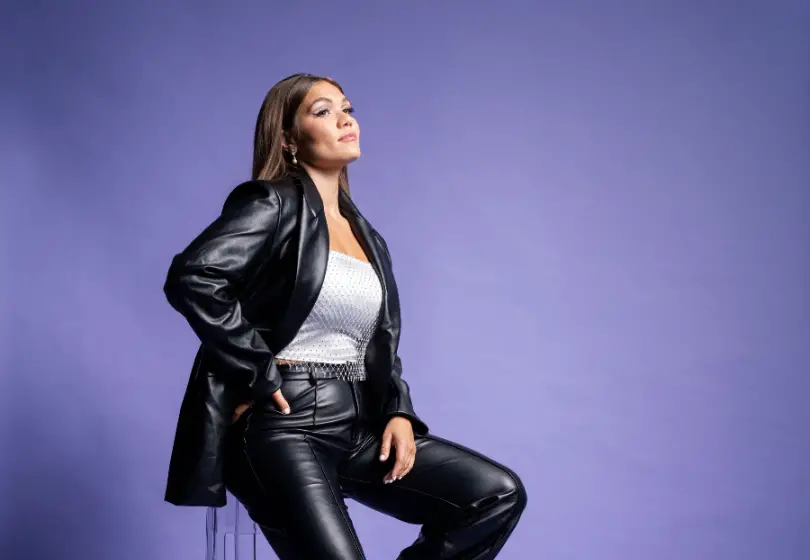 Nashville will once again be home to the Big Machine Music City Grand Prix, taking over the downtown streets from August 5 to 7. In addition to the NTT IndyCar Series event, numerous artists will perform, including Tim McGraw, who will headline a night of music on Saturday, August 6, while Brantley Gilbert and Carly Pearce will co-headline the final night of music, on August 7.
Aaron Lewis will headline the opening night's Freedom Friday Concert, presented by Wesley Mortgage, with performances by Abby Anderson, Deana Carter and Jackson Dean.
"I'm just a singer," Anderson reflects to Everything Nash. "A writer. And the best part about singing and writing is creative freedom. The freedom to sing what I want, write what I want, express myself how I choose. It's a luxury that a lot of the world does not have and I cannot imagine what that must feel like. I am thankful I do not have to. Thank you to those who protect that freedom. I have the luxury of doing what I love and releasing it to the world in safety. What a gift."
Taylor Hicks will also perform on August 5. The American Idol alum feels grateful to be able to combine two of his passions, racing and music, for one night.
"Growing up a race fan, I am honored to perform the Music City Grand Prix!' Hicks says. "As a fellow Nashvillian, I love it when racing comes to town. It truly brings an ultra level of excitement to the city!"
Carter Faith will perform on Saturday at 1:15 PM, on the Cumberland Stage.
"Getting to be a part of the second Music City Grand Prix in Nashville is going to be such an incredible time," gushes the rising star. "I've never gotten to go to an IndyCar race before and getting to perform at the race and then get to enjoy the race with my band is going to be an unforgettable experience!"
Numerous other musical acts will perform as part of the Big Machine Music City Grand Prix, including Midland, Mackenzie Carpenter, JD Shelburne, Tiera Kennedy, Dee Jay Silver and Mae Estes, among others. Estes will perform on Friday at 1:30 PM, also on the Cumberland Stage.
"I can't believe I get to be a part of such an incredible event again this year," Estes says. "This is the kind of stuff you only get to experience in Music City and why I've been chasing my dreams here for seven years now."
For more information, including a complete schedule, or to purchase tickets, visit MusicCityGP.com.