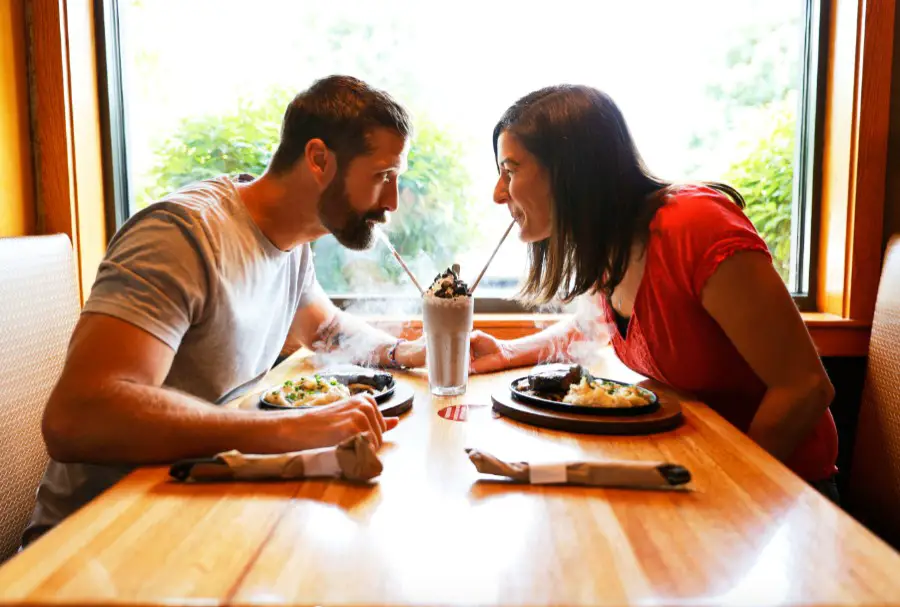 Walker Hayes has made no secret of his love of Applebee's. The father of six referenced the song in his viral hit, "Fancy Like," earning him a gold card from the restaurant chain, which allows him to eat at any Applebee's anytime he wants, for free. Hayes also starred in two Applebee's commercials, and the line "Bourbon Street steak on a date night" caused Applebee's to add their popular Oreo shake to the menu.
Now the singer reveals that he is in talks with Applebee's to open one in downtown Nashville, right in the heart of Music City.
"There are talks for real of us opening one down on Broadway in Nashville," Hayes divulges on the Gunner & Cheyenne On Demand podcast. "Like a 'Fancy Like' Applebee's."
Hayes is interested in the business proposal, even if he finds it a bit ironic. Hayes got to drive a Ford Bronco in the video for his latest single, "Y'all Life," just one of the many signs that he has officially made it in country music.
"All this stuff that comes from the music, like driving a Bronco and the restaurants and all the extra stuff, I wish that y'all could understand how hilarious it is that I'm getting to experience those things, 'cause … I'm sure I was voted most-likely to not succeed," Hayes reflects. "It is hilarious that I get to drive these awesome cars, and make these videos with these awesome people, It's just crazy."
Hayes, who is a fan of the popular restaurant and name-checks it in his song, "Fancy Like," explained how he "got a little slap on the wrist" over referencing another restaurant, this time Olive Garden, in his current single.
"I got a little slap on the wrist from Applebee's," Hayes reveals. "I love Applebee's and they are my No. 1 restaurant, but we snuck in Olive Garden in this song, 'cause that's where we went for prom night. We didn't go to Applebee's, we went to Olive Garden. It just seemed a little fancier … Applebee's is fancy-like. Olive Garden is fancy. There's a line in the song that says 'taking our white limousines to the Olive Garden on prom night' and Applebee's was like 'Dude, they're our competitor.' I was like 'Man, I'm not in the restaurant business, I just tell the truth.'"
Hayes is enjoying being out on the road this year. The 42-year-old headlined his own Fancy Like Tour earlier this year, and is currently playing fairs and festivals over the summer, before he embarks on his Glad You're Here Tour this fall.
"The world obviously just needs music right now," says the singer. "It's a good time to be a country musician. We're out playing fairs and festivals this year, and I'm telling you, the looks on people's faces, [and] not just for me. Not just for my show, but for everybody. They're just so happy to be out, and to escape for a few hours. Not come out and just get blasted, but just a little relief on a Friday night. Just come to the fair and dance with someone they love, and make good memories. It really just is a good time to be an artist."
Music and tour updates can be found at WalkerHayes.com.