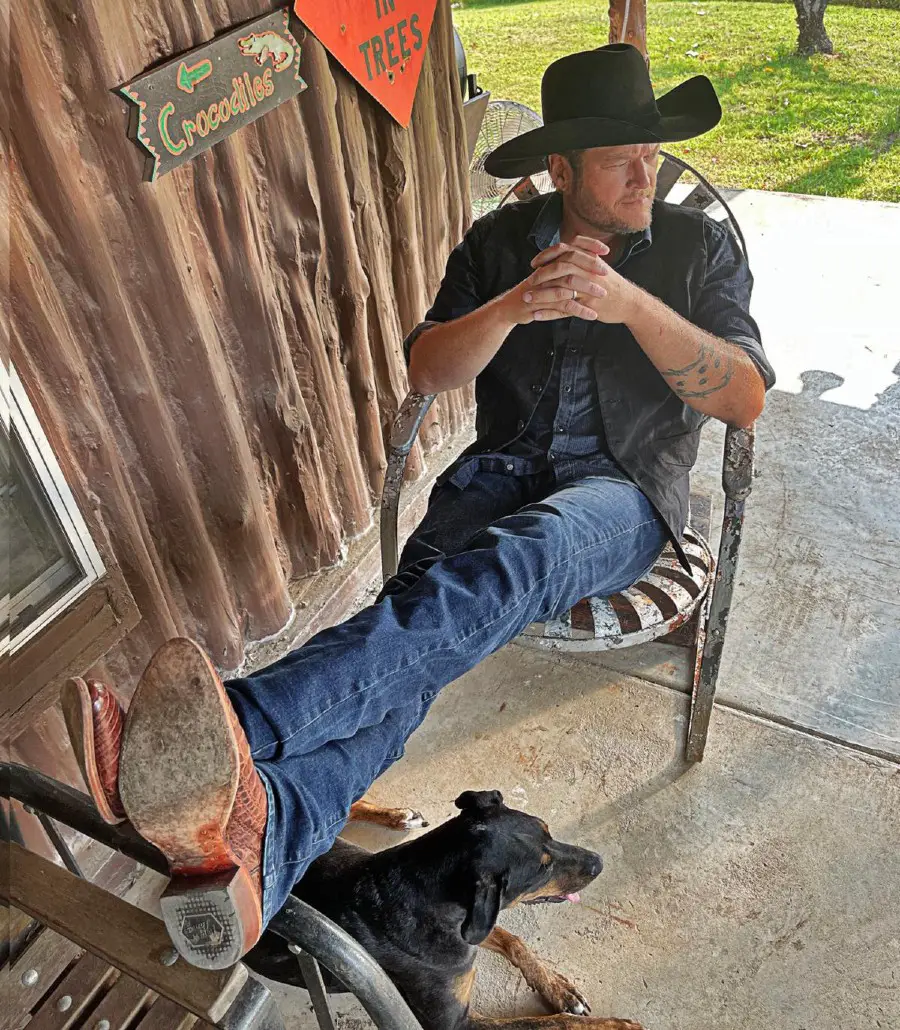 New music is coming from Blake Shelton! The Oklahoma native will drop a new song, "Come Back As A Country Boy" on Friday, October 1. The song is part of an upcoming new album, Body Language Deluxe, which will be released on December 1.
"Come Back As A Country Boy" was written by Michael Hardy, Jordan Schmidt and Josh Thompson.
"I think this song is an anthem for everyday hardworking country people out there," Shelton says. "We have so much pride in who we are and what we do that, if we ever died and got the chance to live life over again, we probably wouldn't do it if we couldn't be country."
"Come Back As a Country Boy" is one of four new tracks that will appear on Body Language Deluxe. The new album follows Body Language, which was released in May.
"We've been working on this album on and off for two years now, and I'm very proud of what we have put together," Shelton previously said of his latest record. "We certainly had some unique challenges with the pandemic, but we also had a lot of fun. We explored new sounds while making sure to get in some classic country. I'm also thrilled to have my buddies The Swon Brothers featured on the title track as both co-writers and vocalists. Can't wait for y'all to hear it!"
Body Language includes "Happy Anywhere," one of two No. 1 hits that Shelton sang with his now-wife, Gwen Stefani.
"Blake Shelton, thank you for letting me ride your coat tails all this time," Stefani said to Shelton at an industry event celebrating the song's success (via People). "I truly am a fish out of water. I'm from Orange County, but I'm wearing cowboy boots for this. I am such a fan of songwriting and writers. When Blake asked me to be on 'Happy Anywhere,' I cried because I was so excited about it. The song is so 'our song' and we're so in love and it really is the perfect way to describe us. When I heard 'Nobody But You' I was so blown away by the song, I was jealous that I wasn't on it."
Shelton will wrap up his Friends and Heroes Tour this weekend. Pre-save "Come Back As A Country Boy" here.