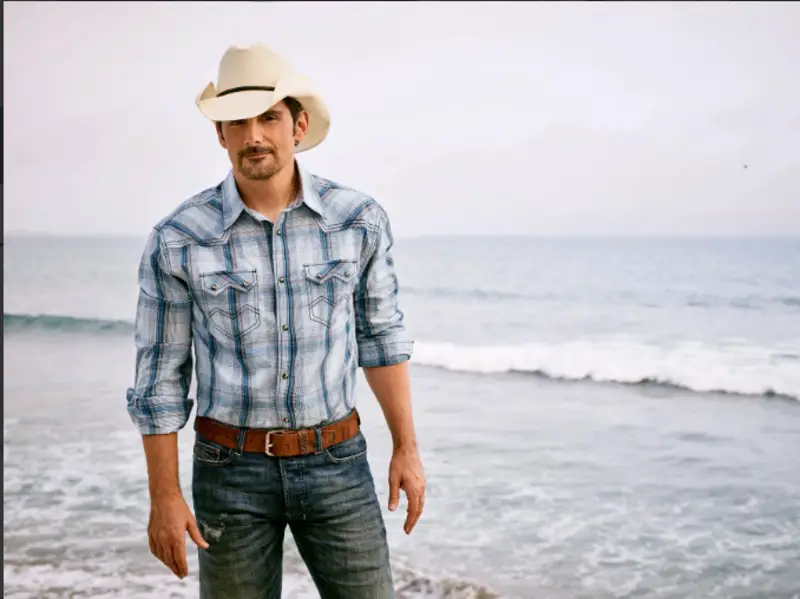 When Brad Paisley and his wife, Kimberly Williams-Paisley, started The Store — designed to help those with financial struggles have their basic needs met — they had no idea that a global pandemic was about to shut down the entire country, including Nashville, for a year. Coming on the heels of a deadly tornado, the couple abandoned their plan to have a grand opening, and instead immediately got to work.
"We were like, 'How do we do this? What does the ribbon cutting look like? What do we do?,'" Paisley recalls (via WKRN). "And then the tornadoes hit and then we were like let's just open. Let's just feed people."
"We immediately pivoted to disaster relief," Williams-Paisley continues. "Then of course right after that, the pandemic happened. So, the original idea of having people able to come into 'the shop,' we sort of had to pivot away from that and go to curbside and delivery. It was something we never even anticipated doing but there was a whole portion of the population who it wasn't safe for them to leave their homes and shop."
The Paisleys had no idea when they opened The Store how much their services would be needed.
"The reason it's called The Store is for the dignity of parents saying to a kid, 'Hey, let's go to The Store,'" Paisley said on The Kelly Clarkson Show. "It's a normal experience; the kid doesn't know. It looks like they're paying for the food, but what they're really doing is just scanning a voucher card. It opened its doors in March, a week before the pandemic. We expected to do 300,000 meals last year, and we passed a million last week. We did a million meals last week. It's more than we ever expected."
For now, The Store is continuing delivery service to those in need, but the Grand Ole Opry member envisions a time when everyone can shop freely among the aisles.
"When they can shop for themselves safely, and they've all been vaccinated, and they've all gotten through it – then we'll reassess," Paisley told WSMV.
Find more information by visiting TheStore.org.