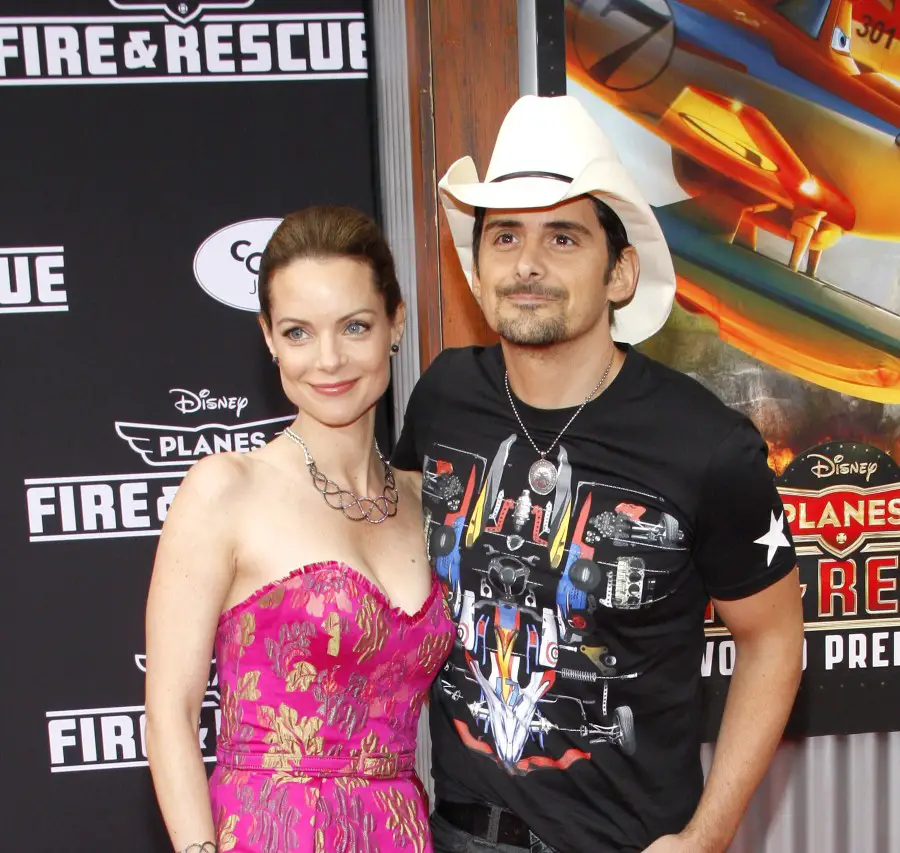 The couple who laughs together stays together might be true, at least for Brad Paisley and Kimberly-Williams Paisley. The couple, who just celebrated their 18th wedding anniversary, honor every year by taking a look back at the previous year, focusing on all the times they laughed the hardest.
"We kind of look back every year, and we always record the meaningful moments in the year, as well as the best laughs," Williams-Paisley tells People. I think that's a big part of our relationship, is focusing on the laughter and keeping a sense of humor, and a sense of play."
"Our senses of humor are everything," Paisley adds. "We really like the awkward moments. We're not afraid to laugh. it's sometimes hard, but it's that old adage of, my favorite saying is, 'If you're gonna laugh about it later, you might as well start now.'"
The country singer also praises the mother of his two children, and the way she takes care of all of them so well.
"Looking at you as a mom is unbelievable," Paisley told his wife. "She has to be a parent to three boys, one of them much older, and you juggle so much with all of this. I've said this before, but you really do try and do the right thing all the time, and that's incredible. I just think seeing you give birth to two kids and raise a third is amazing."
Paisley is usually on the road, but had to adjust to life at home while unable to tour due to the pandemic. The outcome was the realization that they still enjoy each other's company, perhaps more than ever before.
"A lot of married couples would rather do anything but spend the evening together," Paisley says"That's not the case in our house."
"She's used to three days a week at minimum that I'm gone, so we've learned a lot about ourselves this year," he adds. "I figured out I really like being around you!"
While life is slowly starting to return to normal, and Paisley will likely soon begin plans to tour again, he is grateful for his time at home with his wife.
"There's no substitute for memories and time and having experienced all of this together," he reflects.