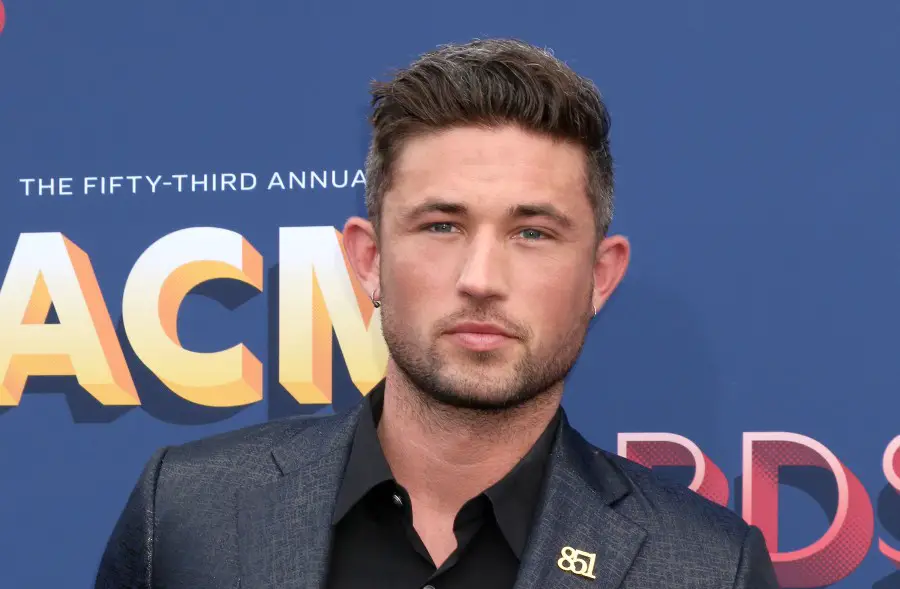 Michael Ray fans only need to be patient a little bit longer. The Florida native reveals the wait is almost over for new music from him, with an announcement expected shortly.
"It's coming very soon," Ray told Chattanooga radio station WUSY. "We just shot another video for a song we're releasing next week. We shot two videos so far, on songs that are coming out in the next couple of months, and hopefully will have the announcement of the date of the EP coming soon. The EP was actually finished, but then I wrote a couple songs that we feel like should be on the EP. So, we're going back in, cutting this song. Hopefully we'll have a date of when the EP comes shortly."
Ray didn't write any songs on his 2018 Amos album, and only one on his eponymous freshman debut. But his next record will likely have at least a few songs with his name on them, thanks to his unexpected year off of the road in 2020.
"I've written more and I feel I've written better than I ever have," Ray revealed. "I feel like when you get in the situation of the last year, you have no other choice but to reflect and grow, and try to move forward. Not let this timeframe that we're not going to live in forever, it's just going to be a part of your life — there's no reason to live in that. But just try to make the most out of that that you can, and move forward once it's gone. No one wants to live in 2020."
Ray used his time at home to also reflect on his personal growth, which will likely also come out in his music.
"I'm focused on who I am, and really just getting that confidence of knowing where I want to go with this record," Ray said. "It helped me write a lot of great songs, and finalize great songs. I think myself and the whole country music community, is probably sitting on a lot of music right now. Between not doing shows and us just sitting here holding a bunch of songs …. the future is looking bright."
Ray previously said that his tumultuous previous year, which included a divorce with Carly Pearce, only strengthened the music he is ready to share.
"This is the album that we all sat down on, and I told everybody, 'This is what I feel like has been missing," Ray told Everything Nash. "I'll always be very fortunate and very grateful for everything that led me to this point, but I'm really feeling like this is the album that I've honed in who I am … I've learned who I am as an artist. And I feel like this is the album where I'm confident to stand up and go, 'Hey, do you want to know who Michael Ray is?'"
Ray's current single, "Whiskey and Rain," is from his next record. The song, written by Josh Thompson and Jesse Frasure, is currently in the Top 40.