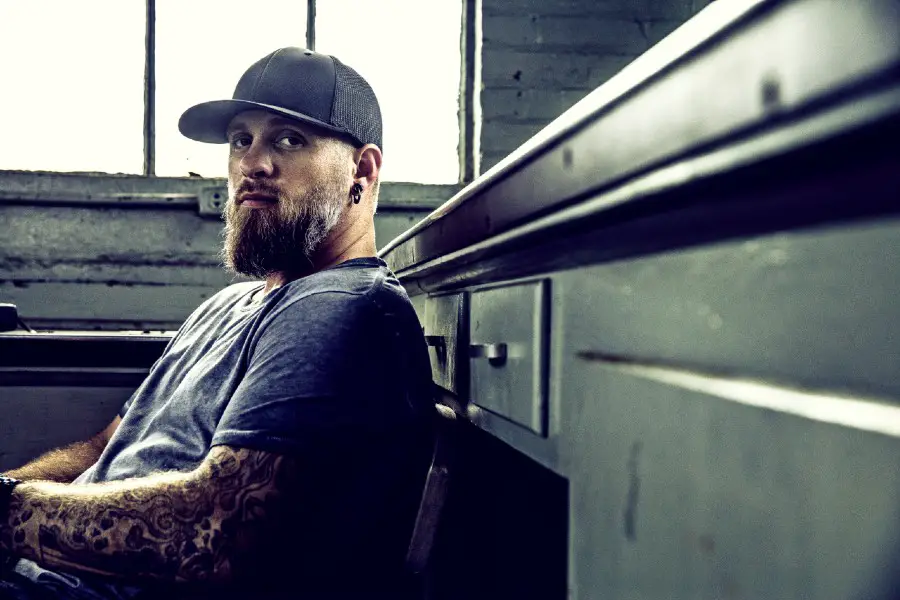 Brantley Gilbert has been sober for nine years, but at one time he didn't know if he would even make it a week. The 35-year-old is back at radio with a new song, "Hard Days," which begins with the lines "You would've never learned the words to 'Amazing Grace' / Never felt the chill of a pew when you lost faith / Well, blood, sweat, and tears wouldn't mean a thing / If you didn't strike out a couple hundred times." It's a powerful song that Brantley can sing now only because of the struggles he has experienced.
"I think it's safe to say that my outlook on life has changed a pretty good bit," Brantley told BMLG. "There was a point in my life where, hell, I didn't know if I'd make it to 30. There were some folks whose opinion mattered that told me I probably wouldn't see 30 if I kept living the way I was. And I think looking back now, my outlook's definitely changed, obviously.
"Being able to look back now and take the good with the bad and appreciating the bad for it leading to the things I'm blessed with now — God has blessed me with an amazing wife, amazing family and amazing life," he added. "But I will say I don't think I'd be where I am now had it not been for my hard days."
Brantley co-wrote the song, which is from an upcoming new album, hoping to offer hope to others who may also be struggling, as he was once.
"'Hard Days' is about finding and acknowledging hope in the midst of turmoil and taking the good with the bad," Brantley said in a press release of the song. "I look back on some of the harder times in my life and think about where things are now, and I'm thankful for the bad that led to the good.
"This song means a lot to me," he added. "It's been a long time since I've heard a song that can stand on its own lyrically. Brock Berryhill, Logan Wall, Jimi Bell and Jay Brunswick gave me the opportunity to work with them, and it's something I'm extremely proud to be a part of. I feel like all of us are in need of a little bit of healing and in need of a little bit of hope. And this song offers that."