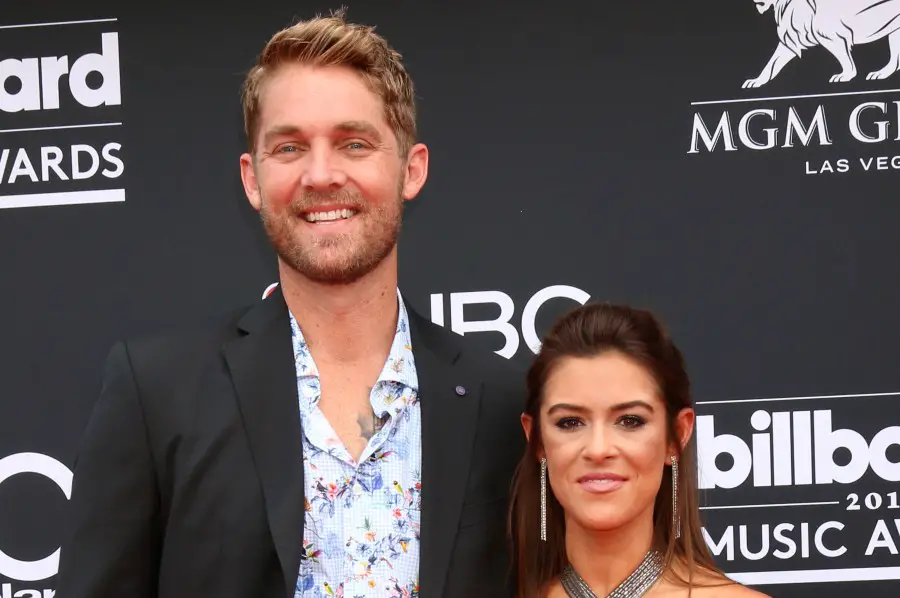 Brett Young and his wife, Taylor, are parents again! The singer announced on social media that their daughter, who joins one-year-old Presley at home, was born on July 21.
"Rowan Marie Young. 7-21-21," Young wrote. "I thought my heart was maxed out. I usually don't like to be wrong…… I was wrong. And I can't wait to thank you properly for the opportunity to be your daddy. I already love you so much and I can't wait to watch you and your sister become best friends. FYI….. the women in your life are super heroes and you're the luckiest lady alive. Presley has been begging for you. Be prepared for me to mess everything up and your mom and sister to always be there to fix it. I love you. Welcome to the 'Youngs' -Daddy"
Taylor shared the same photo on Instagram, explaining how the couple decided on the unique family name.
"Best early birthday present I could possibly ask for!" Taylor gushed. "Rowan Marie Young arrived on 7/21/21 weighing 8.5 and 21 inches long. We've been soaking in all of the loves and cuddles from both of our girls and living in a newborn baby bubble bliss. Our hearts could burst. Being a family of four is such an incredible feeling. I cannot wait to continue to get to know our sweet girl. We've got one that has daddy's coloring and one that has mama's. Our sugar and spice. We are so blessed.
"A little note from my Grandma, Grammy (Row's 93 year old Great Grandma,) on the history of her family name …..," she continued. ""Hi sweet: The Gaithers settled in Virginia in 1606. They became close friends of Judge John Rowan. Terry's grandfather named his son H. Rowan Gaither, using the Rowan in honor of the Judge XO Gram." Marie is both mine, my mom's and her Aunt's middle name."
Young will kick off his The Weekends Tour in September, with Maddie & Tae and Filmore serving as his opening acts. Find tour dates at BrettYoungMusic.com.