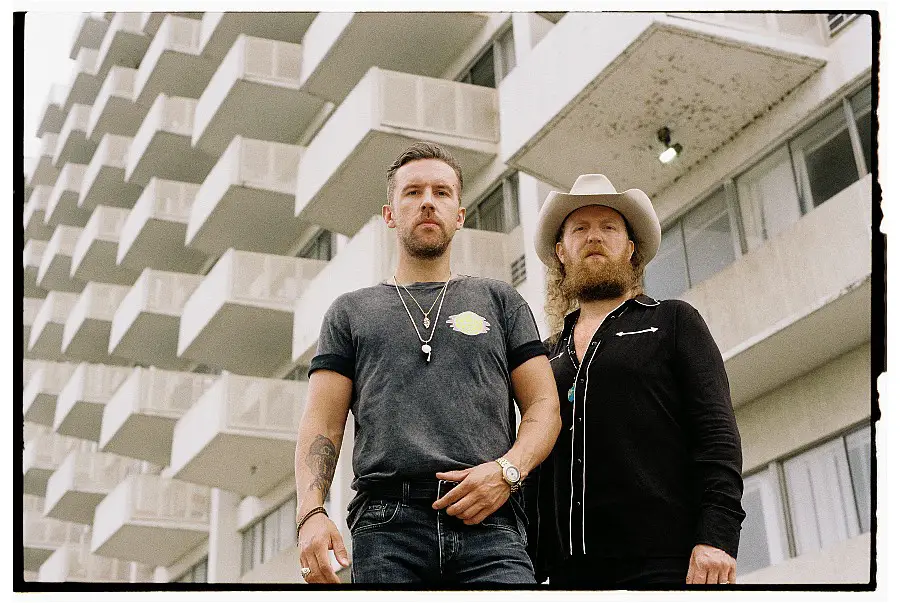 Brothers Osborne are doing their part to help those struggling with housing in Nashville, as the city was recently named by 24/7 Wall Street as one of five cities across the country on the verge of a housing crisis. The duo, made up of siblings John and TJ Osborne, have been named the 2021 Ambassadors for Habitat for Humanity of Greater Nashville's Music Row Build, scheduled for October 2 and 3
"With climbing housing prices, many Nashvillians are priced out of the real estate market," TJ says. "Nashville is home to many creative and diverse communities, and we need to make sure everyone who calls Nashville home, has a home."
Not only are Brothers Osborne using their celebrity status to help bring affordable homes to Nashville, but they also plan to be on-site prior to the official work days, joining volunteers in building the new townhome community, Sherwood Commons, where 26 Habitat for Humanity homeowners will reside.
"We are excited to help with the Music Row Build this year," says John. "We were privileged enough to grow up in a stable home in Deale, Maryland, where we would have jam sessions with family and friends. We recognize the importance of this and want to do our part to lend a hand with this project."
Music Row Build initially ran from 2003 to 2012, helping eight local families purchase affordable homes. In 2020, the program began again, thanks to Mark Brown, Senior Vice-President and General Manager of Round Hill Music, inspired by his desire to help Nashville residents find affordable housing.
"Our fundraising goal this year is $60,000," Brown states. "We are incredibly grateful for TJ and John's help getting the word out about Music Row Build and the need for more affordable homeownership opportunities in Nashville."
More information about the Music Row Build can be found here.
Brothers Osborne's current single, "I'm Not For Everyone," is from their latest Skeletons album released last year. The duo is currently out on the road, on their We're Not For Everyone Tour, with Tenille Townes serving as their opening act. Their tour includes a stop in Nashville, at Ascend Amphitheater, on September 16. Find tour dates and music at BrothersOsborne.com.