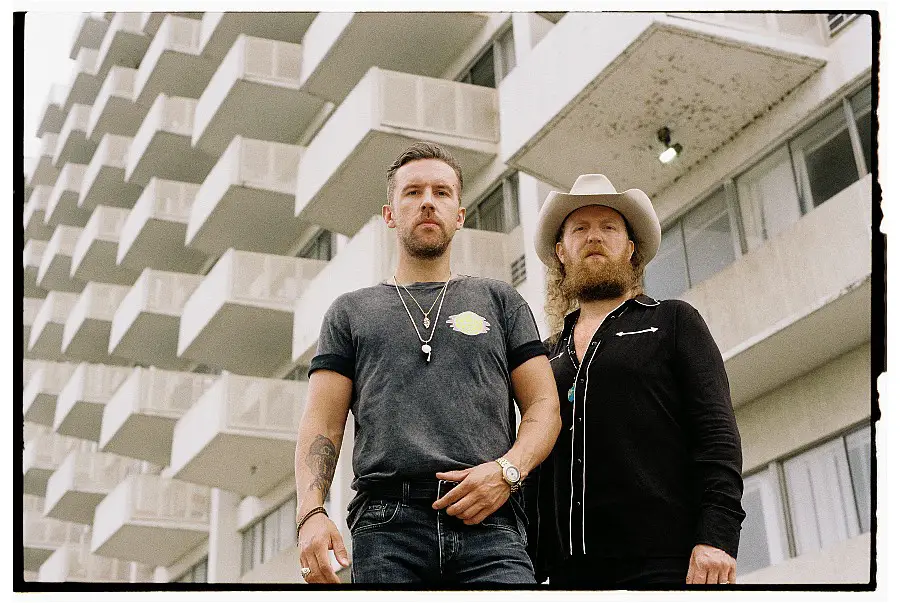 Brothers Osborne is the reigning CMA Vocal Duo of the Year, beating out Brooks & Dunn, Dan + Shay, Florida Georgia Line and Maddie & Tae to win the trophy this year. It's a category that Brothers Osborne won for three years in a row, before Dan + Shay won Vocal Duo for the last two years.
While Brothers Osborne might have the honor this year, both John and TJ Osborne still have a lot of respect for all of the artists nominated, especially Dan + Shay.
"It was incredibly unexpected, as it is every year, but especially this one," John shared with UMG Nashville. "I mean, Dan + Shay have had a great run, and they're still doing incredibly, and we never would have ever, ever expected to hear our names. But this one in particular was a shocker to us, and we couldn't be more grateful."
Brothers Osborne not only won the CMA Award, but they also performed their song, "Younger Me," inspired by TJ's decision to reveal he was gay earlier this year.
"It was so incredible winning," TJ admitted.. "It was a huge surprise to both of us. And it really did feel like love won at that time. I feel like today in this day and age with all of the hate out there – at least that's the way the headlines would like you to believe – that to actually get to witness a very beautiful, loving moment at the CMA Awards and feel the love, it was incredible. Certainly, a highlight of my life."
If there was an award for most heartfelt introduction to a performance during the live broadcast of the CMA Awards, that might also go to TJ as well.
"For many years I would watch this show, year after year, and I always thought how incredible it would be, and I would dream of being up here on this stage," TJ said ahead of singing "Younger Me." "There were so many things that were so many hurdles for me, and I always truthfully felt that it would never be possible, because of my sexuality to be here. And I just wish my younger me could see me now."
Brothers Osborne has several more tour dates on their schedule this year. See a list of all of their upcoming shows, as well as download or stream their music, at BrothersOsborne.com.