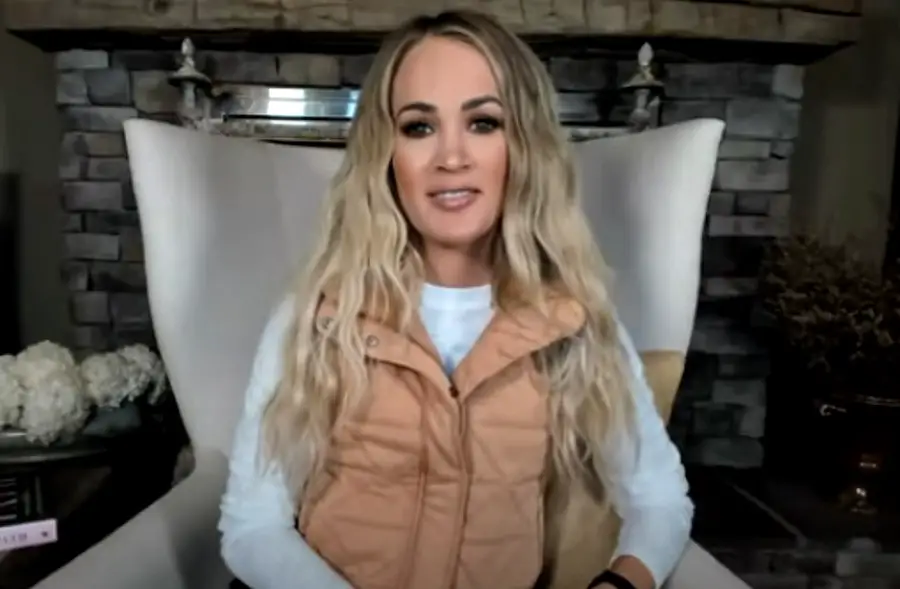 Carrie Underwood might be a talented singer and songwriter, but she has another talent as well: organizing! The American Idol alum revealed, while appearing on The Drew Barrymore Show, why keeping her life and home organized is so important to her, sharing her own tried and true tips.
"I feel like it's important to focus on one thing," Underwood told Barrymore. "I feel like if I walk into my kitchen, my kitchen is overwhelming. If I just walk into my pantry, that is what I'm taking charge of, that is what I'm organizing, I feel like that is doable. Work on one space, one drawer, one little area. Not to just go in — because then you feel like you haven't done anything. You can work all day, and if you're just willy-nilly putting stuff away, you feel like you haven't gotten anything accomplished, because you don't see it in front of you.
"If you work on one drawer, one pantry, one thing, then that's doable," she continued. "And then sometimes I feel like taking things out, like taking all of it out, and putting it back in the way it should go is helpful, instead of just moving things around. And while you're doing that, you can throw things away. You gotta be brutal. Let it go. If you're not going to use it, if it doesn't serve your purpose, if you're not going to eat it, If you haven't worn it in a year, just let it go."
Underwood acknowledged that, especially for busy working parents, staying organized can be hard, but she vowed it is worth it in the end.
"You feel so much lighter afterwards,' Underwood maintained. "When you purge, and all the things that you need are right in front of you, you can breathe. You just feel better."
Underwood also suggested that making her bed every day helps her in other areas of her life as well.
"If I don't have time, I don't have time," said the 37-year-old. "But when I walk by my room, if I'm there, in my house, and I walk by my room, and my bed is in shambles, it just irks me every time I walk by it. So at some point I have to stop and I have to make it. And then each time I walk by it I feel good."
Although it might seem like a mundane task, the mother of two said it's that one small chore that can set the tone for the day.
"It's the kind of thing that, 'Does this take me that long to do? No.' Just do it and get it over with, and get on with your life," Underwood urged. "That's how I look at working out and taking care of myself. Just get it done. Get up, go to the gym. Then you've done it, it's over, You feel better. You're doing something good for yourself. You think about  it's just making your bed, but then you feel better, you've done it, You check it off the list, you move on to more important things. You have that foundation of, 'I've already done something today.'"
Underwood recently announced the upcoming release of a gospel album, My Savior, which will be available by Easter.