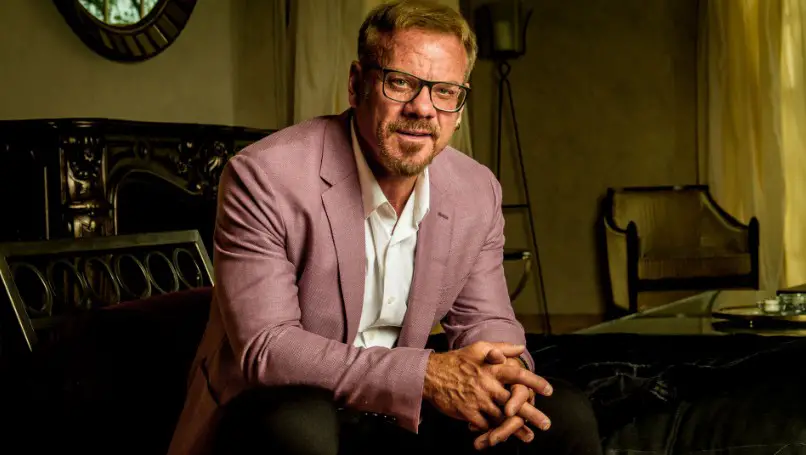 2021 is shaping up to be a busy year for Phil Vassar. The singer and songwriter just announced he is continuing his popular Songs From the Cellar series this year, for a third season, filmed in his own home.
"It's pretty nice to be able to have your friends at your house, in the wine cellar and play some music," Vassar told Everything Nash. "It's been a great experience. I've had a lot of fun doing it. I've learned a lot. I just appreciate my friends coming over and doing it. It's been a great, great vibe and a great situation for me."
This seasons' guests include Old Dominion's Matt Ramsey, Tracy Lawrence, Jo Dee Messina and more. Vassar has already had some major names participate in the series, including one country music legend.
"Brenda Lee was over here," Vassar shared. "We had such a great time. We spent the whole day together. I saw Brenda at the mall this past week. I'm like, 'What are you doing?' She goes, 'I'm retired now. I was in the business 65 years. I deserve it.' And I'm like, 'I think I'm retired too, actually,'  but it was fun."
Vassar has also had movie and TV stars as well, with an eclectic list of celebrities that keep agreeing to sit down to talk and sing with him for the series, making him a bit starstruck more than once.
"Dennis Quaid," Vassar said, "Of course having Steve Cropper and [Peter] Frampton, and guys like that too, Tommy Shaw of course. Heroes of mine. I mean, I'm sitting there going, 'These guys are in my basement.' It's really amazing. Even some of my co-writers, like Craig Wiseman and John Rich and Jeffrey Steele. It's fun doing that too."
Vassar is also starting a podcast, Phil Vassar's Songs from the Cellar on American Songwriter Podcast Network, which will include both his conversations and performances from his Songs From the Cellar series.
"I'm excited about that thing launching," Vassar gushed. "We've been trying to get that thing going for a long time. I think it's pretty interesting. I think a lot of folks are gonna be interested to hear the conversations in a different format. I'm learning myself. I don't know much about all this social media stuff, but lot of people, a lot of my good friends are like, 'Dude, you need to get a podcast. You need to be on a podcast.' A lot of people don't listen to terrestrial radio. They want to learn something or hear conversations. I think it's pretty interesting actually."
Vassar definitely has his hands full with new projects, but what he really wants is to be back on tour — something he is hopeful will happen later this year.
"I've got to think that everybody's just chomping at the bit to get out," said the 58-year-old. "I mean,  we've done our part and everybody kind of needs to do their part and let us get back out. It's pretty sad. I've got friends that have called and said, 'You know, I've been really sad. I haven't gotten to go see any live shows. That was kind of my release.'
"It's just different playing into a camera," he added. "The world wide web is a great thing, but there's nothing like having the reaction of a crowd that you can talk to and banter with. That's a whole different thing. So nothing can replicate that live performance thing."
Songs From the Cellar is available on the Circle Network. Find more information here.