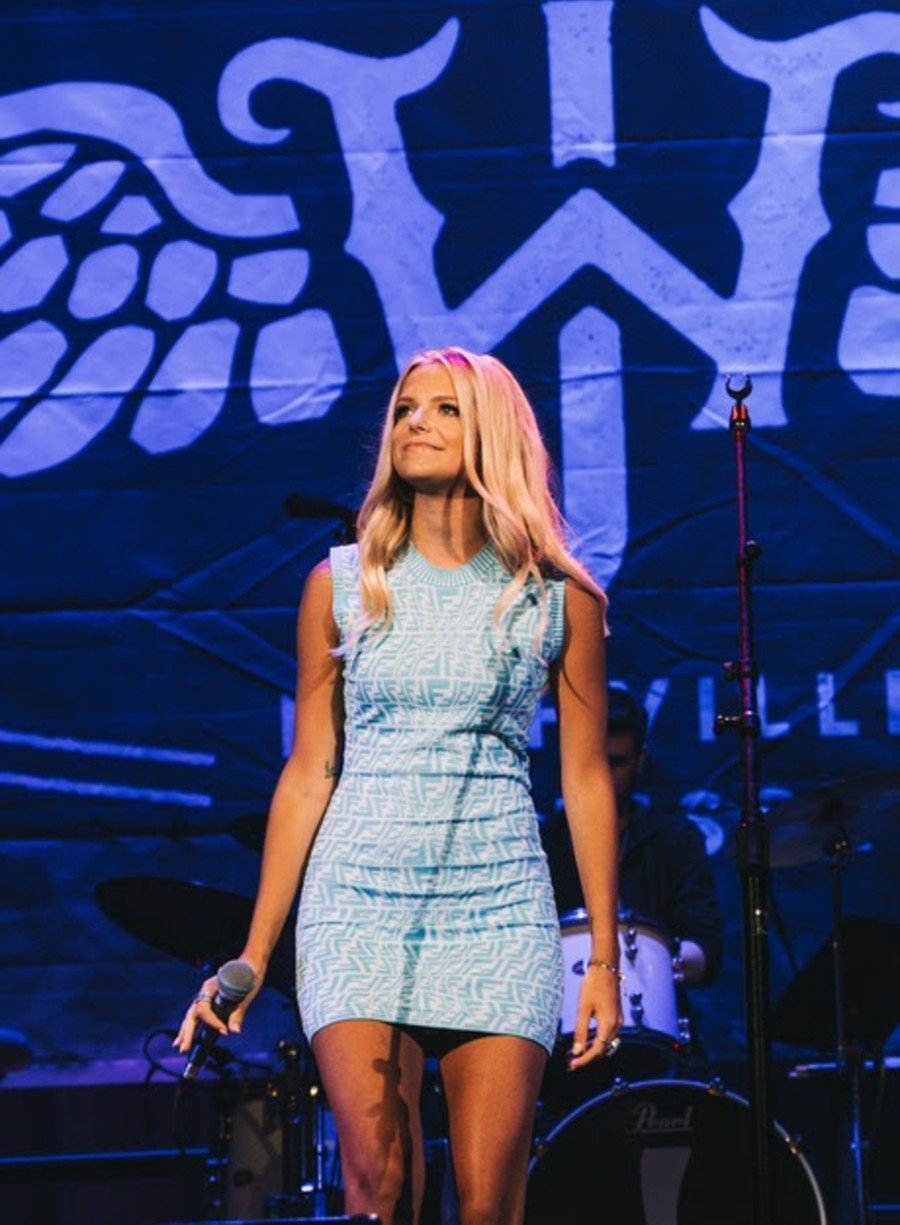 Carter Faith just announced the release of her debut Let Love Be Love EP, celebrating with a performance at the Ryman Auditorium. The rising star closed the 10th anniversary of the star-studded Whiskey Jam with a performance of "Joyride," the leading track from her new project, which will be released on August 20. Faith joined an impressive list of artists for the show, including Cole Swindell, Lindsay Ell, Chris Young, Ryan Hurd and more.
"On my first trip to Nashville, my family and I decided to go to a Ryman show at the last minute," Faith says of the performance. "The Ryman is such a special place, and I made an unsaid pact with myself that I wouldn't step foot inside again until I was making my debut."
Faith also recently appeared as the featured artist on Apple Music's Country Risers Radio, where she was praised by Apple Music's Ward Guenther, who introduced her at the Ryman.
"When Ward asked me to represent all of the Country Risers and new artists working so hard for their dream at the Whiskey Jam anniversary show, I was so honored," gushes Faith. "It still does not feel real that I got to perform on that amazing stage, and I am so thankful that I got to be a part of the celebration. I know it is something that will be tattooed in my mind and on my heart forever."
Faith co-wrote all six songs on Let Love Be Love, teaming up with hit songwriters like Ben West, Steve Moakler, Sean McConnell and more. Fans who pre-save Let Love Be Love will receive an instant grat of the track, "Buzzkilla," which she wrote with Johnny Price.
"'Buzzkilla' is about letting yourself and others just be," Faith explains. "So much of our energy is wasted on judging ourselves and other people, and it is just that: wasted time! I wanted to write this song for myself and others to remember that "no one makes it out of life alive" and that no one likes a 'Buzzkilla.'"
Pre-order Let Love Be Love here.