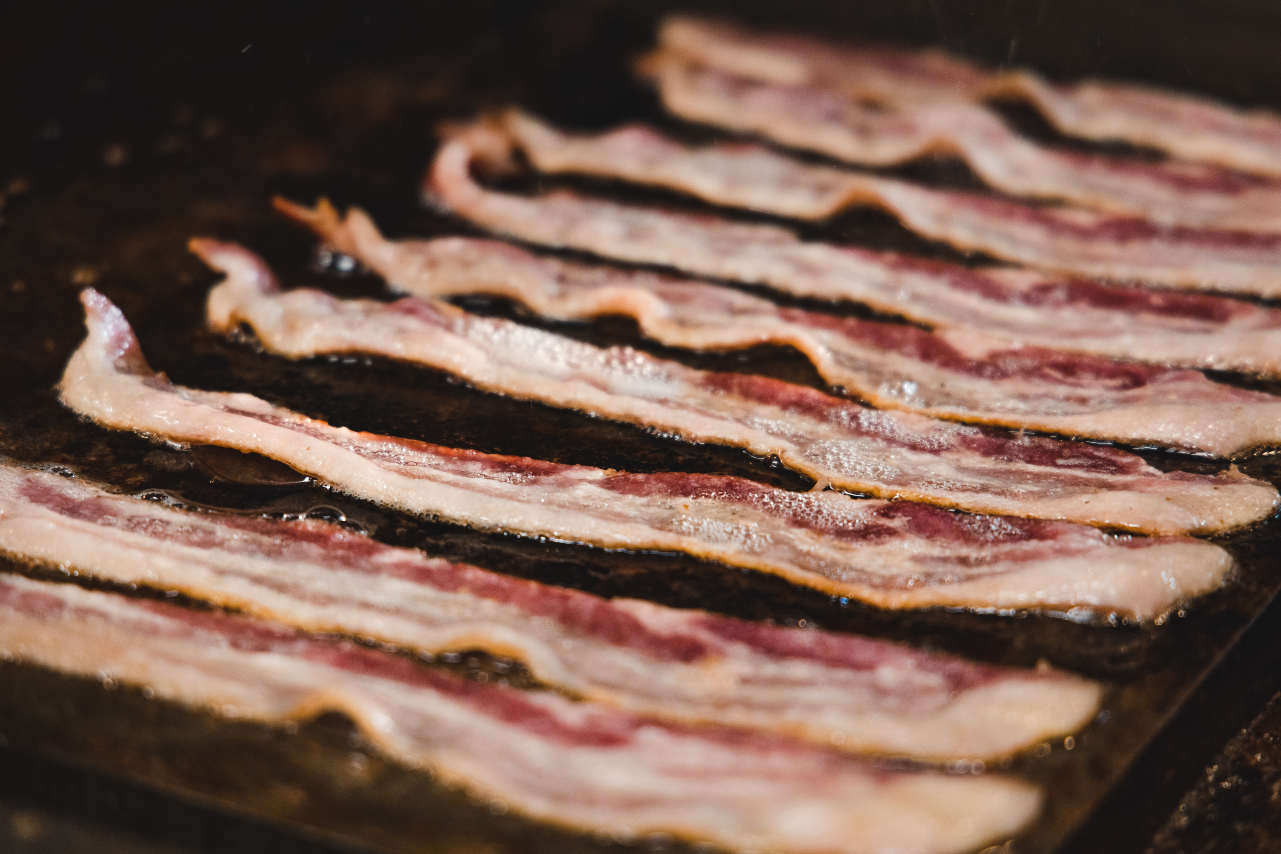 Any food holiday is worth celebrating, but especially when it's International Bacon Day! The tasty holiday falls this year on Saturday, September 3. Whether it's breakfast or dinner, a tasty cocktail or something else, we found ten places to enjoy bacon in Nashville.
Snooze has two pancake specials in honor of International Bacon Day, available for a limited itme (with 100 percent of those proceeds going to No Kid Hungry), as well as a shareable bacon dish that is available year-round. The East Nashville eatery is offering both The Graceland Pancake (banana slices topped with peanut butter cream, caramel sauce, whipped butter and smoky chopped bacon) and the Bacon and Eggs Pancake (filled with chopped bacon and cheddar cheese, and topped with a crispy sunny-side-up egg, more chopped bacon and a maple black pepper syrup).
But if pancakes aren't your thing, try their Snooze Signature Bacon Flight. The shareable plate includes their House Bacon, Bacon But Different, Maple and Black Pepper Glazed Bacon and Habanero Pork Belly.
969 Main Street, Nashville, TN 37206
Tavern puts their own twist on a Bloody Mary, with their Blood + Smoke cocktail. Tavern uses Lunazul Reposado Tequila, topped with olives, a lime and a big ol' slice of bacon.
1904 Broadway, Nashville, TN 37203
The Row Kitchen & Pub, which offers brunch seven days a week until 3:00 PM, has several amazing items featuring bacon on their menu. But if we have to pick just one, although it's hard, we're going with their Bacon Queso Dip, which is exactly how it sounds: delicious. Bonus: The Row also offers free, on-site parking, a rarity in Nashville.
110 Lyle Ave, Nashville, TN 37203
Hopsmith Nashville offers plenty of dishes with bacon, but our favorite might be their Morning Wrecker Skillet. The dish starts with bacon, and also includes fried chicken, jalapenos and caramelized onions, smothered with sausage gravy and melted cheese. The Morning Wrecker Skillet is served over their breakfast potatoes and is topped with two eggs, any style.
1903 Division St, Nashville, TN 37203
The Ainsworth puts their own spin on the Southern classic of biscuits and gravy. Their version, available only for brunch (Friday to Sunday, 10:00 AM to 4:00 PM), features two biscuits, smothered in both bacon and sausage gravy. It's a carnivore lover's dream.
206 21st Ave S, Nashville, TN 37203
Of course, bacon doesn't have to be just for breakfast. Kayne Prime offers a homemade bacon as a starter, served with black peppercorns and maple cotton candy.
1103 McGavock St, Nashville, TN 37203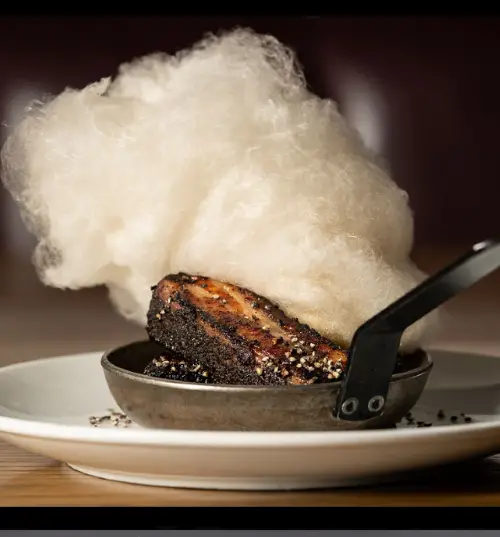 The Pharmacy Burger offers Gifford's bacon on a few of their sandwiches, including their White Oak BBQ Burger. In addition to the bacon, the burger comes with homemade Coca-Cola BBQ sauce, smoked bbq onions, provolone, cripsy onion straws and a pickle.
731 McFerring Avenue, Nashville, TN 37206
Butcher & Bee offers bacon-wrapped dates, also on their starter menu, served with pomegranate molasses and parmesan. Priced at only $6 for two, this is a treat that's worth ordering multiple times to share.
902 Main St, Nashville, TN 37206
Candied bacon, anyone? 417 Union puts a unique twist on bacon, by offering candied bacon, coated with a sweet and spicy glaze, and finished with cracked black pepper.
417 Union St, Nashville, TN 37219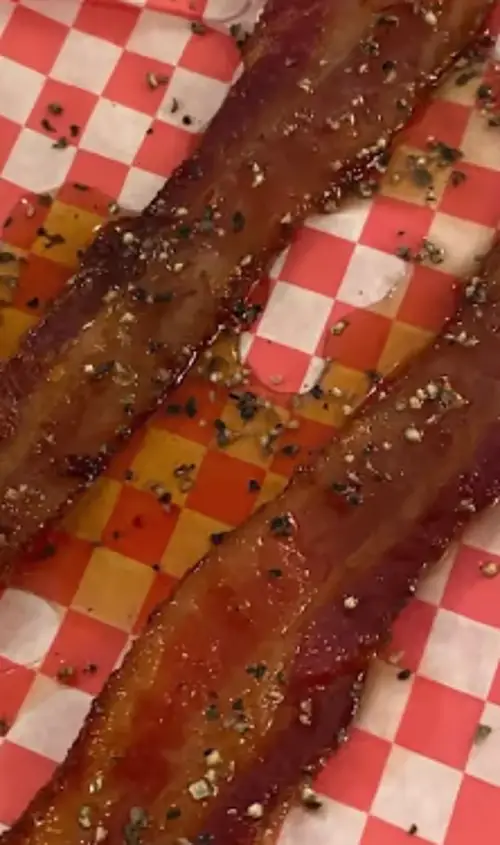 Any place that boldly calls their burger the Best Bacon Cheeseburger in Town likely isn't wrong. This burger is both simple and delicious — a juicy burger, topped with cheese and a lot of bacon. Enjoy!
4410 Murphy Rd, Nashville, TN 37209